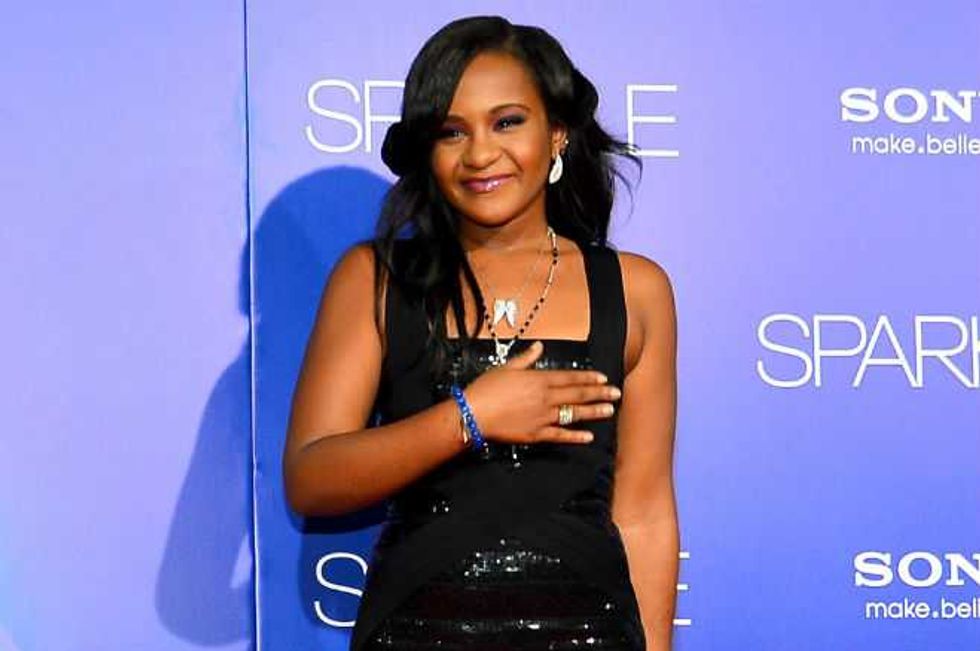 Horrendously sad news today - Bobbi Kristina Brown's father Bobby Brown has been told there is no hope for her.
Bobbi Kristina has been in a medically-induced come since Saturday, after being found face down and unconscious in her bath tub.
Now doctors feel there is nothing more that can be done for the girl, and want Bobby to make the decision to turn off life support, reports TMZ.
Bobby is understandably refusing to make the choice and wants at least to wait the weekend out before making a decision - it probably makes it worse that today is his 46th birthday. He apparently hoped Bobbi Kristina would be ok because someone else in his family beat a coma after eight days.
Bobbi Kristina is currently in Emory University Hospital, which has an internationally-renowned neurological department. Specialists have determined there is no hope for the 21-year-old.
As Popdust previously reported, it turns out Bobbi Kristina and Nick Gordon were never legally married. If she dies, everything - including the money she inherited from Whitney Houston - will go to her father.
Our thoughts are with Bobbi Kristina and her family.