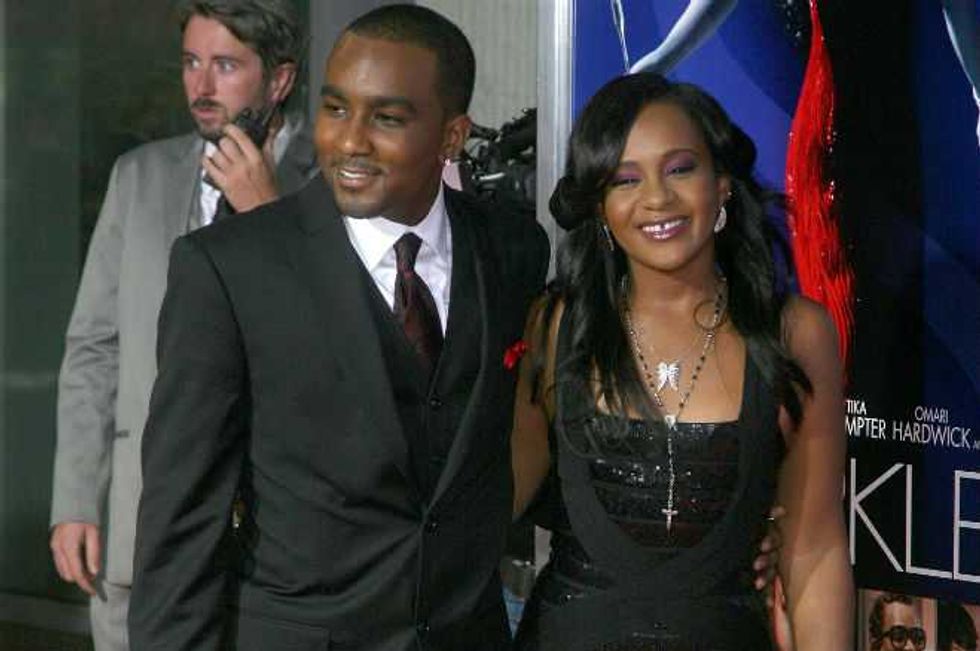 Bobbi Kristina Brown's boyfriend Nick Gordon is the focus of a criminal investigation after being suspected of foul play.
Apparently Bobbi Kristina's body had injuries which caused serious concern to law enforcement officials, and multiple sources also tell TMZ there is a history of violence in the relationship.
There was reportedly an altercation of some sort an hour before the 21-year-old was found unconscious in her bath tub last Saturday.
Her friend Max Lomas claims he came to the house that morning and saw Nick but not Bobbi - Nick said she was in the bedroom. It wasn't until a cable guy arrived an hour later that Bobbi was discovered in the tub, and Nick administered CPR.
Here is where it gets UGLY - Max claims Nick was cleaning up and removing blood stains. Both Nick and Max now have lawyers, and the story is still developing.