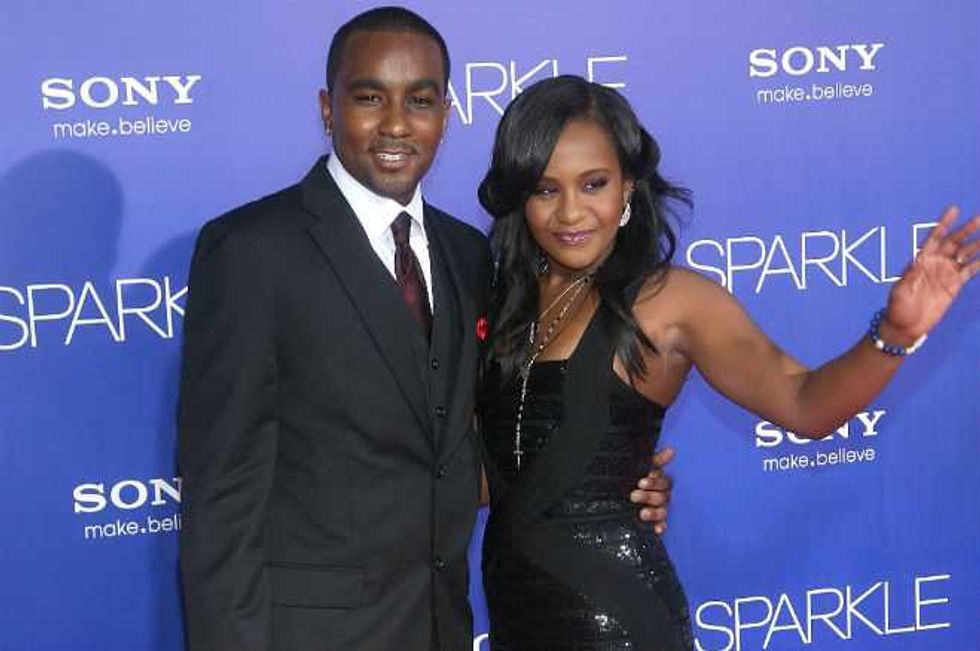 Bobby Brown is accusing Nick Gordon of refusing to cooperate when it comes to Bobbi Kristina Brown.
According to Bobby, Nick will not explain the circumstances surrounding Bobbi Kristina being found face-down in her bathtub last month.
As a result, they will not allow Nick anywhere near the 21-year-old - and even say he hasn't tried that hard to visit her.
"It appears that Mr. Gordon did not want his understanding of the facts to be subject to the truthful examination of various experts or Bobby Brown himself," says Bobby Brown's attorney Chris Brown, via TMZ.

"Mr. Gordon has every right to remain silent and not share his version of events with Bobby Brown. Mr. Gordon is not as desperate to visit Bobbi Kristina as he wants the world to believe."
As Popdust previously reported, Nick is currently the target of a criminal investigation after strange injuries were found on Bobbi Kristina's body after the bathtub incident. She remains in a medically-induced coma.