MUSIC
Bon Jovi fans are no longer Livin' On a Prayer, this band's on their way to Cleveland!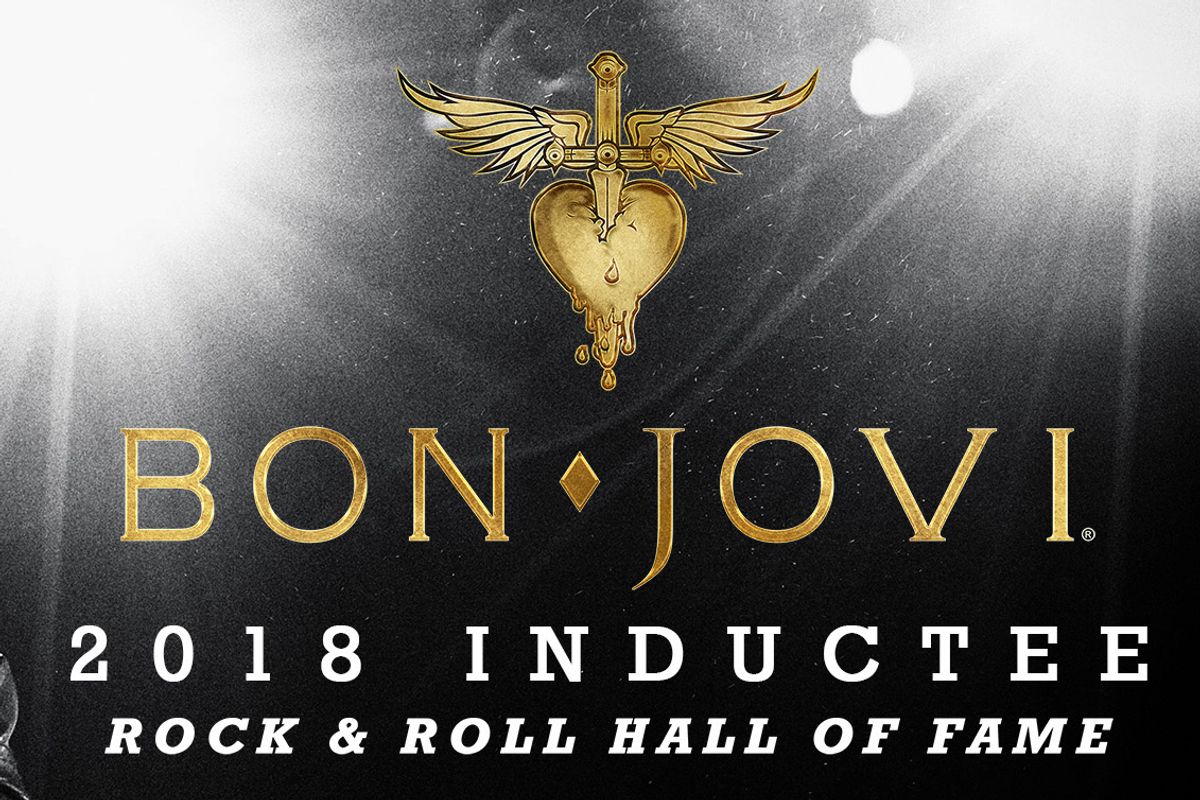 No high school dance I attended was ever complete without a group dance-a-long to "Livin' On a Prayer," where everyone sang along to every lyric almost thirty years after the song was released.
The longevity of Bon Jovi, the little rock band that could from New Jersey, speaks for itself. Now, their work is being rewarded with a long-awaited inducted into the Rock and Roll Hall of Fame in 2018. They'll be joined in their inaugural class by the Moody Blues, the Cars, and Nina Simone. They're also the only artists who started their group in the 1970s in this years bunch.
Bon Jovi rose to fame in the 1980s with the release of their 1986 album, Slippery When Wet, which went on to achieve global attention with singles like "You Give Love a Bad Name," and "Livin' On a Prayer," which I mentioned before. A record that earns its name from a visit to a Vancouver strip club went on to take these guys from a bunch of dudes from New Jersey to legitimate rock stars across the globe.

While the band was not always critically acclaimed, usually getting more attention for their clothing and hair choices than for their rock music, but their impact remained. In their hay-day, they became the first band to be officially and legally sanctioned by the Soviet Union, yet their album was the first to be legally released in the U.S.S.R. They acoustic concerts performances have also been attributed to greatly influencing the creation of MTV's Unplugged TV program.
These rockers were never without controversy, but whatever trouble they caused, their fans never stopped swooning for their songs exploring love, life, and the average American plight of decoding it all. No wonder high schoolers are still dancing to these tracks. Our problems haven't changed that much.

The band reacted to the news of social media after finding out, excited for the much deserved accomplishment. Sure sounds like a great early holiday present for these guys. Lead singer Jon Bon Jovi even shared a video with fans. See some of the band's tweets below!
Congratulations to Bon Jovi, and thanks once again for all of the hits, all of the heartstring pulled, and most importantly, all of the hair our parents so greatly admired. Here's to hoping it will be broken out with some animal print clothing when they perform at the ceremony this spring!
Rock and Roll Hall of Fame inductions will take place April 14th, 2018 at Cleveland's public hall.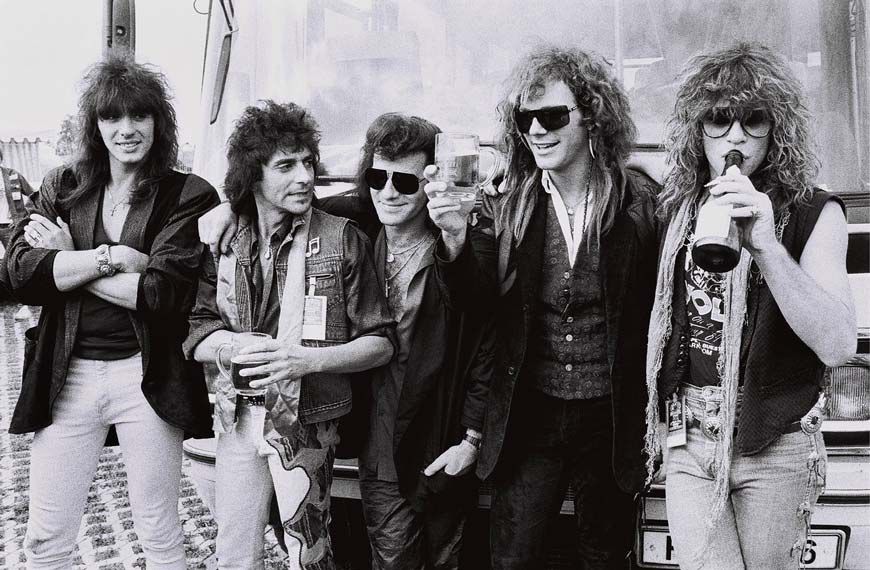 www.siriusxm.ca
---
Rachel A.G. Gilman is a writer, a radio producer, and probably the girl wearing the Kinks shirt. Visit her website for more.
---
POP⚡ DUST | Read More About Music...

PREMIERE | Check out Deva Mahal's video for "Snakes"
Sub-Radio releases Holiday Hanger EP & their Christmas List
Blondie releases politically charged video for "Doom Or Destiny", featuring Joan Jett
---