Film Lists
Only pretentious people say, "The book is better!"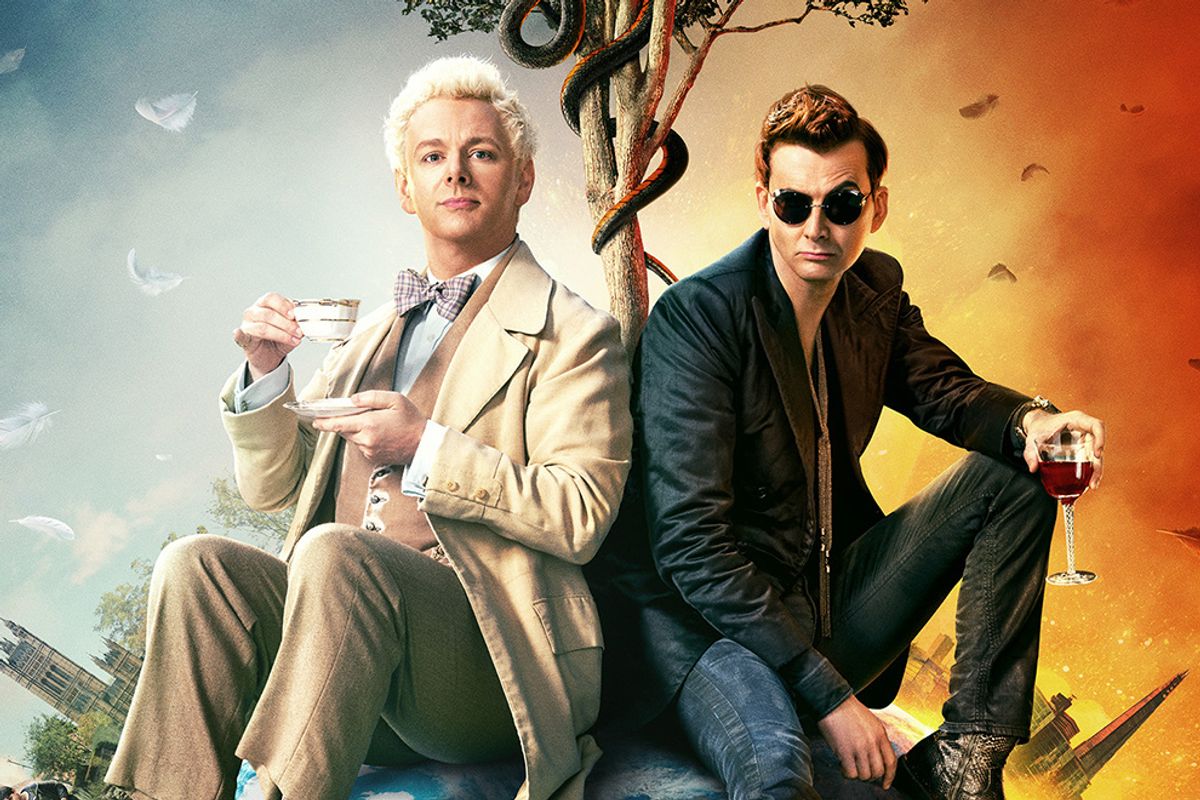 Adweek
Try finding someone willing to argue that Mario Puzo's novel The Godfather (1969) was better than Francis Ford Coppola's film.
Skim through the pages of Peter Benchley's Jaws or Roderick Thorp's Nothing Lasts Forever (later adapted as a little flick called Die Hard), and you'd have to agree that those films turned out better than the books. But those are the exceptions, not the rule, and there's no shortage of critics who enjoy scoffing, "The book was better."
For a moment in the early 2000s, it seemed young adult fiction was churning out exceptions, considering the phenomenal success of multiple fantasy series from Harry Potter and Hunger Games to Twilight. But frankly, that's not saying much when shaky ASMR videos are better quality than Stephenie Meyer's writing in Twilight. Most film adaptations slated for release in 2019 skew towards teen romances and eccentric family dramas. Here are six upcoming books-to-film that might be better than the book:
1.Five Feet Apart by Rachel Lippincott (March 15)
Fans of John Green are probably already familiar with Lippincott's 2018 novel. As two teens with cystic fibrosis, Stella Grant and Will Newman have damaged lungs that put their lives at risk if they come into close contact with each other. Stella risks severe infection and could jeopardize her chances of receiving a lung transplant, while Will just wants to turn 18 so he can check himself out of the hospital. Cole Sprouse (Riverdale) and Haley Lu Richardson (The Edge of Seventeen) star in the film adaptation, directed by Justin Baldoni (Jane the Virgin).
Five Feet Apart Teaser Trailer #1 (2019) | Movieclips Trailers youtu.be
Bernadette is a funny, eccentric, agoraphobic genius who suddenly disappears from her home. Bee, her 15-year-old daughter, follows a trail of emails, work documents, and secret letters to find her mother. Directed and co-written by Richard Linklater, the PG-13 film stars Cate Blanchett as Bernadette, with Kristen Wiig, Judy Greer, and Billy Crudup in supporting roles.
WHERE'D YOU GO, BERNADETTE | Official Trailer youtu.be
3. Visible Filth by Nathan Ballingrud (March 29)
The original 68-page novella has a deceptively simple premise with a dark twist: a New Orleans bartender finds a lost cell phone that brings with it a series of increasingly disturbing events – adapted to the silver screen as Wounds, Armie Hammer and Dakota Johnson star in the R-Rated horror movie.
Wounds Official Trailer [HD] 2019 Expect View youtu.be
4. Good Omens by Neil Gaiman and Terry Pritchett (May 31)

Following in the footsteps of STARZ adapting Gaiman's American Gods, Amazon Prime is releasing a miniseries based on the messy apocalypse depicted in the novel of the same name. With Benedict Cumberbatch playing Satan and Frances McDormand playing God, the miniseries promises to capture the same absurdist humor as the book.
Good Omens - Official Teaser Trailer I Prime Video youtu.be
5. The Aftermath by Rhidian Brook (April 26)
War dramas tend to produce promising adaptations — they also tend to star Keira Knightley. Brook's thriller portrays the charged tension between a young English couple and a German widower and his daughter as they're forced to share a house in post-war Germany. Brook actually co-wrote the screenplay, with Alexander Skarsgård, Keira Knightley, and Jason Clarke starring in the lead roles.
The Aftermath Trailer #1 (2019) | Movieclips Trailers youtu.be
After co-writing the screenplay based on her popular novel Everything, Everything, Yoon co-wrote the adaptation of her most recent New York Times Bestseller. Natasha and Daniel narrate their experiences as they try to fall in love despite Natasha's family facing deportation back to Jamaica.
THE SUN IS ALSO A STAR - Official Trailer youtu.be
---
Meg Hanson is a Brooklyn-based writer, teacher and jaywalker. Find Meg at her website and on Twitter @megsoyung.

---
POP⚡DUST | Read More...

7 Movie Reboots We Deserve Before We Die
Fetishizing Autism: Representation in Hollywood