Boston singer-songwriter Jocelyn Arndt might not be on your radar at the moment, but she will soon enough. Following the October release of her stunningly rock-soaked Strangers in Fairyland EP, Popdust is honored to exclusively premiere her brand new lyric video for folk-textured "Lullaby." Her voice here is angelic, dripping slowly across each melodic line like a bird in flight. Along with her brother Chris (on guitar), both musicians are Harvard students, but they've managed to shatter the classroom walls for a truly career-defining moment. "Lullaby" is only scratching the surface of their soaring talents.
The lyric video (below) was created through a collaborative effort with producer David Bourgeois and developed by Jeff Knight. Sit back, relax, and enjoy the searing rock ambiance.
http://vimeo.com/114712225
It could be easy to drop Arndt in a perfectly packaged box, but she defies all genre labels. She's a little bit rock, a little bit roll and a whole lotta soul. She's delicately wrapped her powerful perspective in blistering hooks and rhythms, emotional stories and notes for days. She mixes Janis Joplin and Queen into a surprisingly modern sonic experience. Bright things are ahead for her.
Fairyland is the merely foundation of their success. Mastered by Brad Blackwood, who has worked with everyone from Maroon 5 to Saving Abel, the set's meager seven songs possess a significant classic rock imprin, but don't be fooled: Arndt takes the journey far beyond that scope.
Just Checked! Our CD Is Available On iTunes TODAY!! You can also order on Amazon! We really hope you'll check... http://t.co/dTLSOSjvHS

— Jocelyn Arndt (@JocelynSongs) October 27, 2014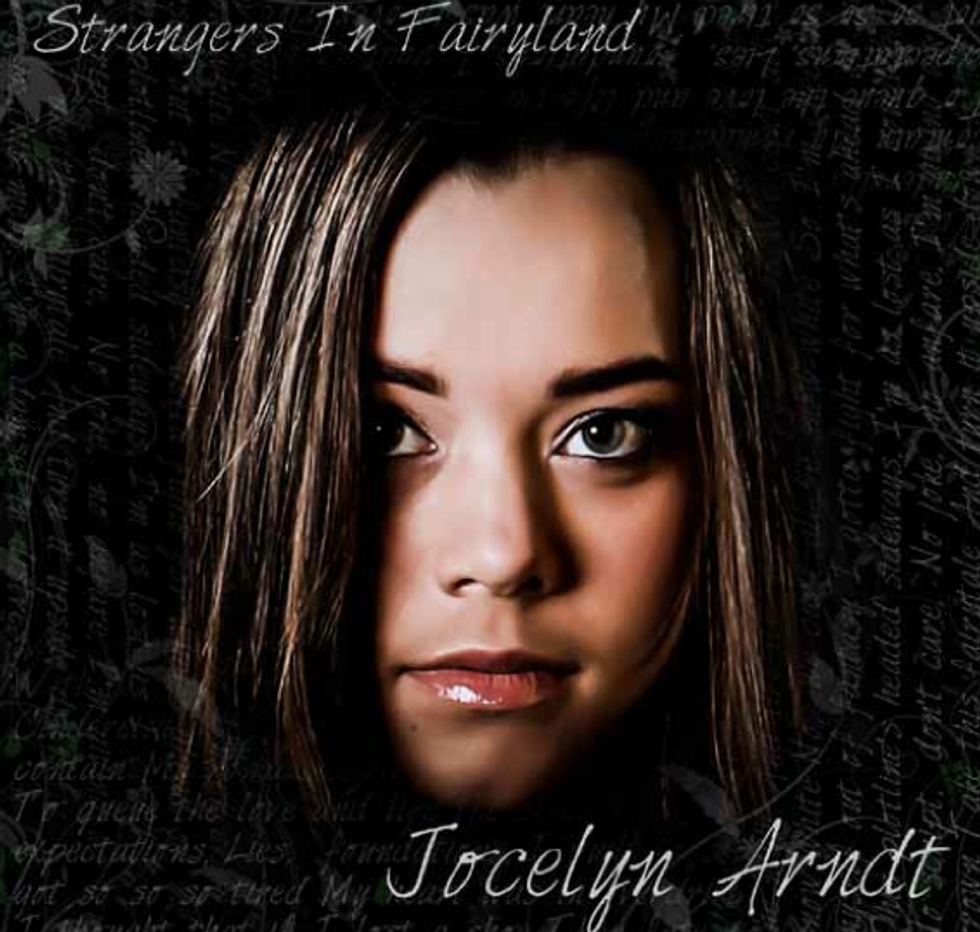 Here are her upcoming shows:
Jan 23/24 -- Sundance Film Festival -- The New York Lounge Park City, Utah
February 7 -- The Hollow - WSG TBA -- Albany, NY
March 21 -- Acme Feed & Seed on Broadway -- Nashville, TN
April 25 -- The Move Music Festival -- Albany, NY
[PHOTO CREDIT: Dino Petrocelli]
Stay tuned for music updates. Be sure to follow @Popdust and @JasonTheScott on Twitter!