FILM & TV
TELEVISION|WE tv's "Growing Up Hip Hop ATL" is another franchise proving the theory that Reality is better in Atlanta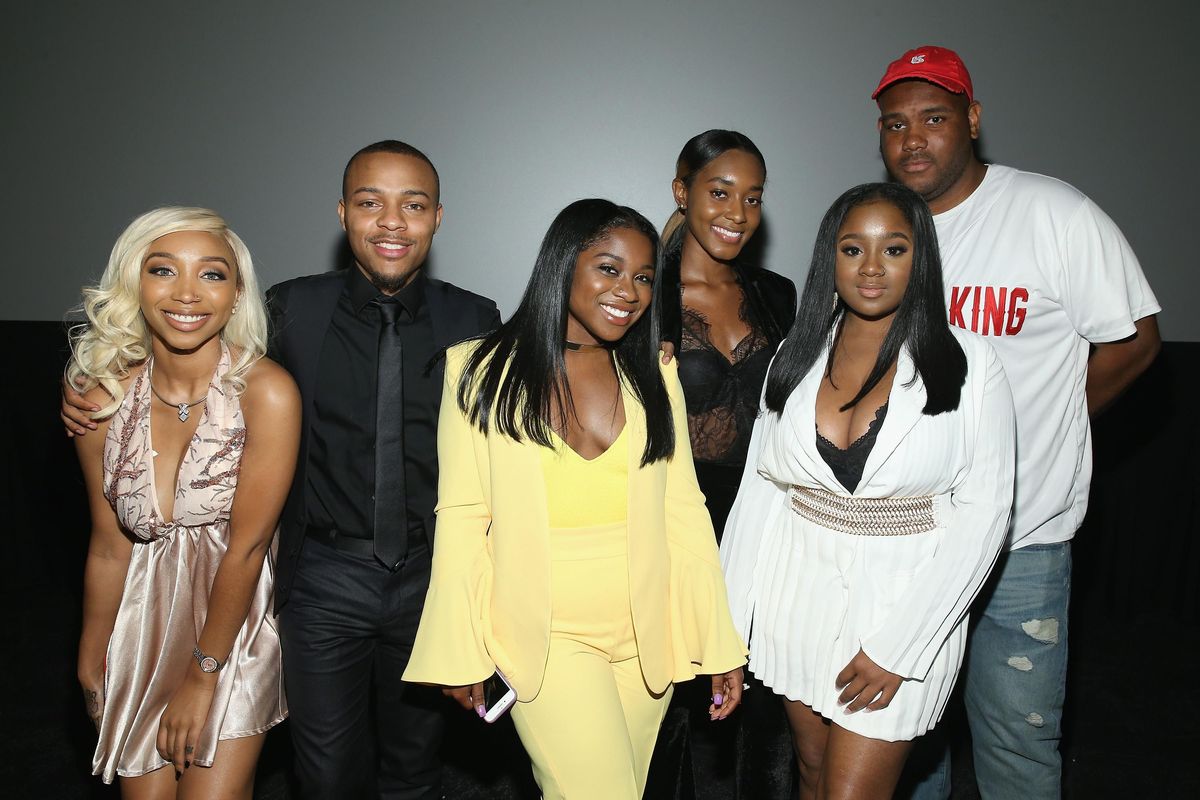 Photo Courtesy Of WEtv
In preparation for the television premiere of WE tv's new series "Growing Up Hip Hop Atlanta""Growing Up Hip Hop Atlanta" on Thursday, May 25, 2017, the cast and guest gathered at Manhattan's iPic Theater, followed by an after-party at The Tuck Room. The premise of the show follows the same as its predecessor, kids of famous celebrities in the entertainment world are followed as they try to make their own path separate from that of their famous family members and mentors. While the original "Growing Up Hip Hop" had a more laid back persona, with both Los Angeles and New York serving as the back drop, the show is now set in Atlanta. If years of series spin offs has taught us anything, Atlanta is where reality television goes to get crazy.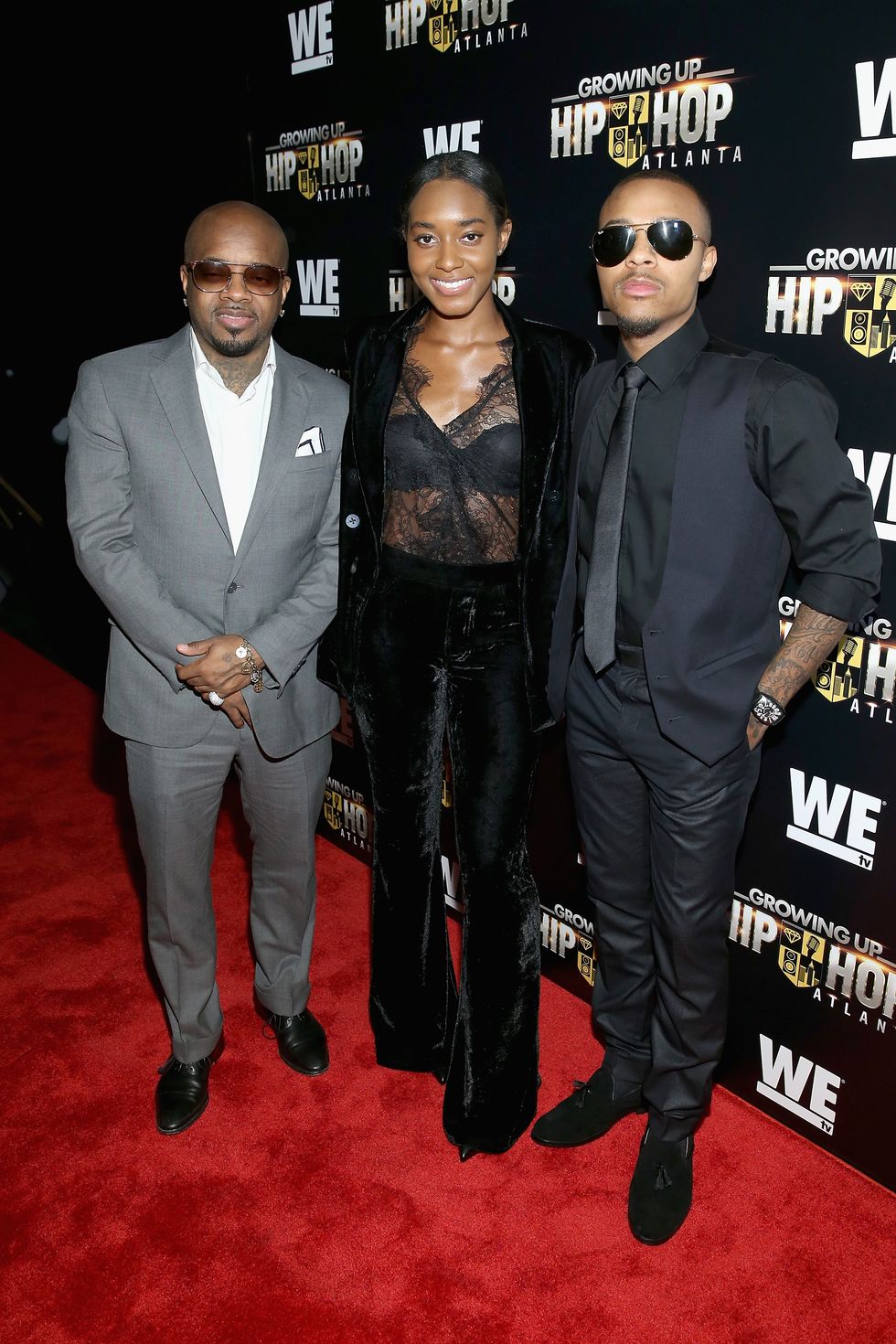 Growing Up Hip Hop ATLWE tv
Bow Wow was ahead of the "cause a stir" wave, creating quite a buzz on social media when he posted a photo of a private jet on his Instagram, with a caption alluding to the fact that he was on the way to NY, and presumably, on the jet. When a passenger on the commercial flight saw him on her flight and not on the jet, which turned out to be a google image, the internet erupted with the Bow Wow Challenge, people taking pictures that exaggerated the opulence of their real lives.
After the screening SiriusXM's Sway Calloway, asked star and Executive Producer Bow Wow what Jermaine Dupri (who was also in attendance that night) said to him when he saw the #BowWowChallenge start trending last week. Bow replied, "He hit me like "WHAT. THE. F&%K. ARE. YOU. DOING?!" And I said 'Yo, just be cool, I got this. There's a method to my madness. Be cool. Be calm, I never actually said I was on the plane.'" Bow continued and spoke to his "method" and his personal experience after the photo surfaced and began trending.

"Once America got a hold of it I said, OK. I said, damn we got a show coming. This is probably gonna be the newest hot show on WE tv. F%@k it, I'm runnin' with it. We gonna ride this wave, we gonna spin this thing around. And for me and my homies, we joke all the time. Like, we be at the studio, we be at the bar, and it's no cut. What I mean by that is there's no holds barred when we crack jokes. So for me, I think what a lot of people don't understand is, by me being in the game since five (years old), I'm pretty much bulletproof to it all. I've heard it all. I've heard the naysayers…so for me it's like just kick back and be like 'OK world, pay attention to me.' It's the right time. We got May 25th right around the corner. That's called P.R. Let's go ahead and ride this thing out. That's just how I am. I'm a high-spirited person. I never really get down. If I get outta line sometimes, and they wanna go in (on me), I let 'em go in. I laugh at it. We kick back, we smoke, we chill. Sometimes we need that laughter. Laughter—that's happiness, you know what I'm sayin'? So for me, I never trip. AND I never said I was on that plane. But I guess I'm just gonna hop on J.D. (Jermaine Dupri)'s jet and call it a day," he laughed.
But see, the craziness doesn't end with the Bow Wow Challenge faux pas. On a scale of The Real Housewives of Atlanta (post NeNe Leaks) to Love and Hip Hop Atlanta, that demonstration of keeping up with the Joneses did not rank that high. No, that was just a sliver of entertainment in the absurdity of the reality pie. Since then, Bow Wow kicked a girl out of his hotel room because she didn't want her face shown, Reginae Carter clapped back at Tamar Braxton for calling her mom Paperback Toya and told her audience that there is no such thing as a child's place when it comes to defending her mother and father, and Zonnique's family has been on every entertainment show and blog as her mother's divorce becomes reality relationship failure fodder. I'm not sure what it is about Atlanta that makes it the ideal city to document lives on camera, but in every franchise on every network, it leads to a growing franchise's success. WE tv's "Growing Up Hip Hop:Atlanta" will not be the end of that streak. What makes this season a little different than it's predecessor though, is that we have actually watched most of these kids, and their parents (or parents adjacent in the case of Bow Wow, who is unnecessarily billed as Snoop Dogg's god child. I mean he literally grew up hip hop.) mature. Jermaine Dupri, Tiny, Lil Wayne, Toya Wright, and Deb Antney have been pivotal in every millennial's generation, and a few of the younger generations as well. Looking forward to seeing the kids grow to be just as talented and successful.

---
More Hip Hop and Culture colliding:
No, Julz: Culture Vultures, the history they ignore, and the enablers who love them

FILM/TV 03/18/17 5 shows that FINALLY make their return this summer

Jeremih and Chance Pull Up On Us In A Sleigh

When The Going Gets Tough, Nicki Minaj Gets Me Going

WE tv's Growing Up Hip Hop Atlanta Premiere Screening Event
NEW YORK, NY - MAY 16: (L-R) Shad "Bow Wow" Moss, Marc Juris, Kristinia DeBarge and two guests attend the WE tv's Growing Up Hip Hop Atlanta premiere screening event on May 16, 2017 in New York City. (Photo by Bennett Raglin/Getty Images for WE tv)
WE tv's Growing Up Hip Hop Atlanta Premiere Screening Event
NEW YORK, NY - MAY 16: Marc Juris, Da Brat and Rick Ciaffone attend the WE tv's Growing Up Hip Hop Atlanta premiere screening event on May 16, 2017 in New York City. (Photo by Bennett Raglin/Getty Images for WE tv)
NEW YORK, NY - MAY 16: Shaniah Mauldin attends the WE tv's Growing Up Hip Hop Atlanta premiere screening event on May 16, 2017 in New York City. (Photo by Bennett Raglin/Getty Images for WE tv)
WE tv's Growing Up Hip Hop Atlanta Premiere Screening Event
NEW YORK, NY - MAY 16: Zonnique Pullins, Shad Moss, Reginae Carter, Shaniah Mauldin, Ayana Fite and Brandon Barnes attend the WE tv's Growing Up Hip Hop Atlanta premiere screening event on May 16, 2017 in New York City. (Photo by Bennett Raglin/Getty Images for WE tv)
NEW YORK, NY - MAY 16: Zonnique Pullins speaks at the WE tv's Growing Up Hip Hop Atlanta premiere screening event on May 16, 2017 in New York City. (Photo by Bennett Raglin/Getty Images for WE tv)
NEW YORK, NY - MAY 16: President and GM, WE tv Marc Juris speaks at the WE tv's Growing Up Hip Hop Atlanta premiere screening event on May 16, 2017 in New York City. (Photo by Bennett Raglin/Getty Images for WE tv)
NEW YORK, NY - MAY 16: Shad "Bow Wow" Moss, Shaniah Mauldin and Ayana Fite speak at the WE tv's Growing Up Hip Hop Atlanta premiere screening event on May 16, 2017 in New York City. (Photo by Bennett Raglin/Getty Images for WE tv)
WE tv's Growing Up Hip Hop Atlanta Premiere Screening Event
NEW YORK, NY - MAY 16: Sway, Reginae Carter and Zonnique Pullins speak at the WE tv's Growing Up Hip Hop Atlanta premiere screening event on May 16, 2017 in New York City. (Photo by Bennett Raglin/Getty Images for WE tv)
WE tv's Growing Up Hip Hop Atlanta Premiere Screening Event
NEW YORK, NY - MAY 16: Shad "Bow Wow" Moss speaks at the WE tv's Growing Up Hip Hop Atlanta premiere screening event on May 16, 2017 in New York City. (Photo by Bennett Raglin/Getty Images for WE tv)
WE tv's Growing Up Hip Hop Atlanta Premiere Screening Event
NEW YORK, NY - MAY 16: Guests attend the WE tv's Growing Up Hip Hop Atlanta premiere screening event on May 16, 2017 in New York City. (Photo by Bennett Raglin/Getty Images for WE tv)
WE tv's Growing Up Hip Hop Atlanta Premiere Screening Event
NEW YORK, NY - MAY 16: Da Brat attends the WE tv's Growing Up Hip Hop Atlanta premiere screening event on May 16, 2017 in New York City. (Photo by Bennett Raglin/Getty Images for WE tv)
WE tv's Growing Up Hip Hop Atlanta Premiere Screening Event
NEW YORK, NY - MAY 16: Antonia Wright attends the WE tv's Growing Up Hip Hop Atlanta premiere screening event on May 16, 2017 in New York City. (Photo by Bennett Raglin/Getty Images for WE tv)
WE tv's Growing Up Hip Hop Atlanta Premiere Screening Event
NEW YORK, NY - MAY 16: Jermaine Dupri, Shaniah Mauldin and Shad "Bow Wow" Moss attend the WE tv's Growing Up Hip Hop Atlanta premiere screening event on May 16, 2017 in New York City. (Photo by Bennett Raglin/Getty Images for WE tv)

---