FILM & TV
NOVEMBER 24TH - 26TH | After you've had your fill of turkey, binge on some of these tasteful delights!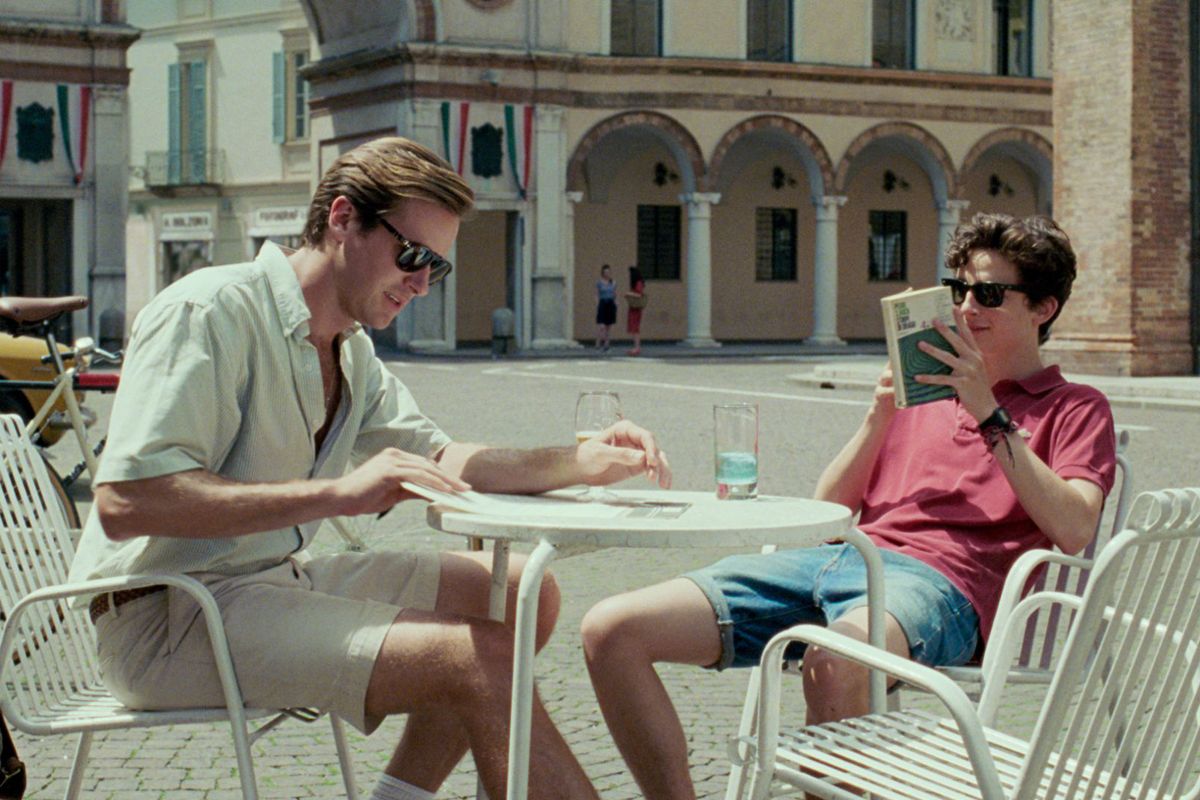 Whether it's a family film you're in the mood for or something a little bit darker, your cinema has it all Black Friday weekend.
In Popdust's new column, Box Office Breakdown, we aim to inform you of the top flicks to check out every weekend depending on what you're in the mood to enjoy. Looking to laugh? What about have your pants scared off? Maybe just need a little love? Whatever the case may be, we have it.
Take a peek at our top picks for this week...
---
What better way to celebrate a holiday all about being with your family than a film that goes on an exciting journey through an ancestry? The latest Disney-Pixar collaboration finds a little boy, Miguel, desperately in love with music and performing despite the fact his relatives have banned the practice for years. When he discovers his great grandfather's former fame as a musician, he decides he wants to be just like him, and through certain circumstances ends up in the Land of the Dead to take a walk through his past. With the help (or hindrance?) of some tricky skeletons, Miguel will discover his past and see how it might help to shape his future. And of course, in case your kiddo cousins weren't already going to be excited, it's also available to view in 3D. Get your popcorn and get ready to rock some plastic glasses for a couple of hours.
PG | Running Time 1hr 45m | Disney-Pixar | Director: Lee Unkrich | Starring: Anthony Gonzalez, Gael García Bernal, Benjamin Bratt, and more! | Purchase Tickets for CocoCoco!
---
Bah humbug! The story of Scrooge and all the ghosts it took to show him the true meaning of Christmas has been told and retold so many times, most of us probably know it by heart. But what about the story of how Charles Dickens actually came up with the story? This holiday season, find out for yourself in what looks to be the most lighthearted tale you'll ever see that also involves A Christmas Carol (by the way, not an easy name to come up with). A fun cast of characters light up the screen and help young Dickens out as he struggles with his manuscript, and what will eventually become a Christmas tradition for many will evolve right in front of your eyes, Isn't false history fun? Let's see if it includes the part where he was paid by the word, explaining why all of his books were so exhaustingly long.
PG | Running Time 1hr 44m | Bleecker Street | Director: Bharat Nalluri | Starring: Dan Stevens, Christopher Plummer, Jonathan Pryce, and more! | Purchase Tickets for The Man Who Invented Christmas!
---
Head back to class with a lesson this Thanksgiving weekend and take in a documentary, though don't worry, this can be streamed from home so you don't have to get out of your eating pants. And that's a saving grace since this is exploring the American economy (in case you want to bring politics to your dinner table). Former Secretary of Labor Robert Reich stars in this look at the crumbling state of the United States financial state, going all over the country and speaking with people from all kinds of income brackets with varying political views. He might just discover that it's not our parties that separate us but instead what is in our pockets. If you've read the book of the same title by Reich, than you probably have a good idea of what direction this story is heading in. Maybe take a peek at the very least to break up the number of comedies you've watched on Netflix?
NR | Running Time 1hr 12m | Netflix | Director: Sari Gilman, Jacob Kornbluthi | Starring: Robert Reich
---
The irony of a film exploring the greatness of a British Prime Minister coming out on the weekend where America celebrates discovering the new world that allowed them to pull away from British tyranny is not lost on me, but this is also a great film! The early days of Winston Churchill are explored as he takes on leadership and tries to navigate the beginnings of World War II. Up against the decision of trying to sign a peace treaty with Nazi Germany or entering in a battle for a free nation, Churchill is underestimated by his inner circle and continuously pressured by impeding German forces invading all of Western Europe. You might know where this story ultimately ends, but what we don't know are all the details of how we got there. If the documentary is too much for you, this will still make you feel like you're doing something intelligent this weekend, I promise.
PG-13 | Running Time 2hr 5m | Focus Features | Director: Joe Wright | Starring: Gary Oldman, Kristin Scott Thomas, Ben Mendelsohn, and more! | Purchase Tickets for Darkest Hour! Darkest Hour!
---
And our ⭐️ TOP PICK ⭐️ ...
A darling during its film festival run, this will warm your bones during the chilly fall weather. A love story for the ages based on the novel by André Aciman, the film sets us in the 1980s in the north of Italy, where 17 year-old Elio (Timothée Chalamet) thinks he has the world figured out, his days consisting of transcribing music, flirting with friends, and enjoying the luxury his parents provide him with in their 17th-century villa. His privilege is frustrating, but the way that American intern, Oliver (Armie Hammer) is able to make him question his positive will redeem his annoying tendencies. Desire grows as Elio discovers things about the world, and most especially about himself, that he didn't know before. Laugh, cry, and bask in the prettiness of summer in Europe while feeling full of regret for eating a third piece of pie and dread over the lines when you start your Christmas shopping.
R | Running Time 2hr 12m | Sony Classic Pictures | Director: Luca Guadagnino | Starring: Armie Hammer, Timothée Chalamet, and more! | Purchase Tickets for Call Me By Your Name!Call Me By Your Name!
---
Really like a film you see or know of one coming soon that we should check out? Shoot me an email and let me know!
---
Rachel A.G. Gilman is a writer, a radio producer, and probably the girl wearing the Kinks shirt. Visit her website for more.
---
POP⚡ DUST | Read More About Film...
SATURDAY FILM SCHOOL | The Familiar and Chilling Politics of 'The Handmaid's Tale'
Was Batman Vs. Superman 'Really That Bad'? This YouTuber says yes...
How to reconcile Louis C.K. the comic with Louis C.K. the creep
---