FILM & TV
Bold new narratives and moving storylines swept us off our feet this past year in cinema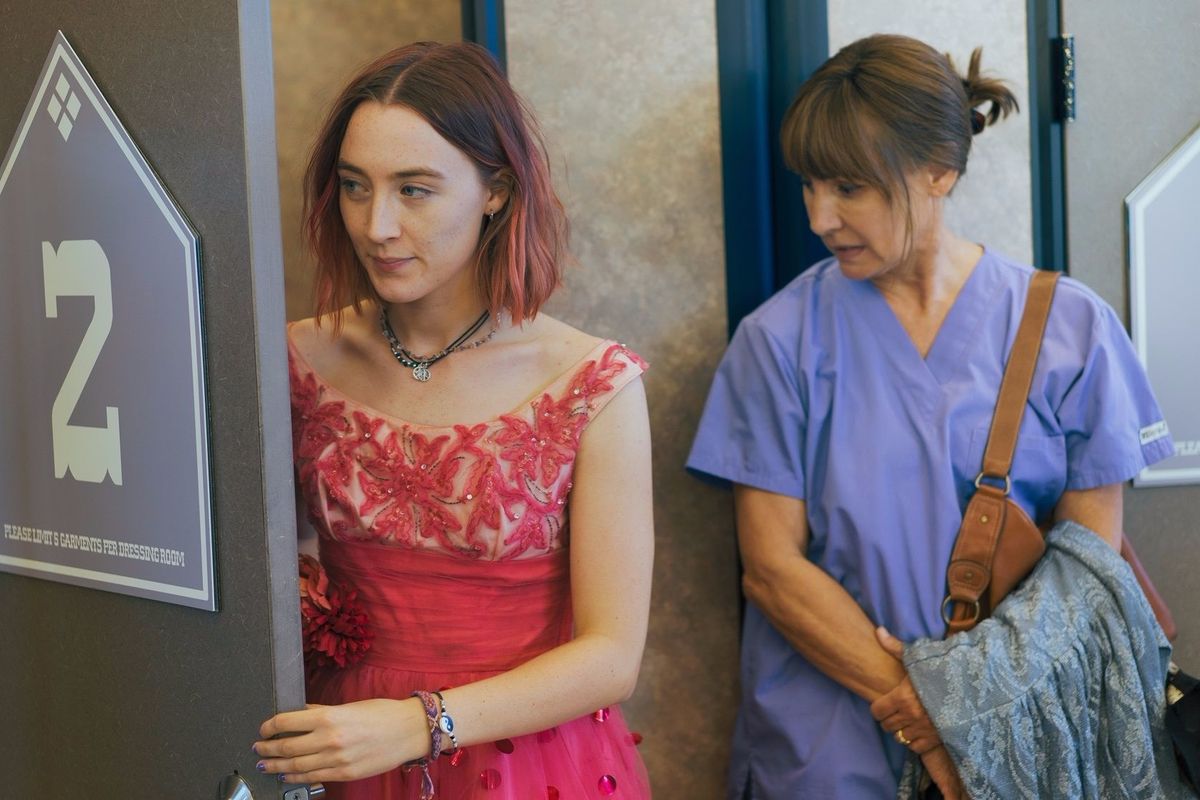 Haven't had a chance to check out all of the films you've heard hype about all year? We've got you covered!
Popdust has been watching all the flicks released in 2017 and have narrowed down your watch list to the absolute best of the best before award season kicks off. Grab some popcorn and get comfy. You've got a lot of screening to do before the big ball drops!
---
⭐️ Our Top Picks ⭐️
#10: Call Me By Your Name
A queer romance set in Italy during the beautiful summertime of the 1980s. Nothing has ever been more romantic or tantalizing to an audience, plus it's increasingly important to have fully comprehensive representation of love in cinema. Armie Hammer gives one of the best performances of his career in this love story for the ages.

READ: Why Call Me By Your Name is one of the best queer movies to date
---
#9: The Meyerowitz Stories
Everyone has family drama. Some of us have more than others. Now on Netflix, this chronicles the life stories of the complicated Meyerowitz gang, who all brought together when the patriarch of the clan falls on some health issues at the same time his art is supposed to go up in a legacy showcase.

READ: "The Meyerowitz Stories (New and Selected)" at Cannes Film Festival
---
#8: The Disaster Artist
A great movie about the making of a movie so terrible it's grand. Yes, this is for real and completely worth checking out. The Franco brothers make their big screen debut as co-stars in a hilarious portrait of the making of The Room. Seth Rogen joins them to add to the hysterics.

READ: "The Disaster Artist" is James Franco's newest lovechild with himself
---
#7: Wonderstruck
Feel like a child again in a world of pure imagination. Follow two parallel narrative in Todd Haynes's latest creation exploring how deaf children perceive their surroundings. Walk the line between the 1920s and the 1970s, enjoy the culture of both time periods, and experience the true joy that is Julianne Moore.

READ: REVIEW | Todd Haynes works hard to make you "Wonderstruck"
---
#6: The Beguiled
Sofia Coppola won the Directorial award at Cannes this past summer, which was legendary in itself. A psychological thriller that exposes what happens in a house full of women when they take in a Union solider during the civil war. Coppola didn't get everything right in this film, but it's beautiful and ornate enough to earn our nod of approval.

READ: REVIEW | "The Beguiled" examines the role of femininity in film
---
#5: Wonder Woman
We may not have gotten a female president this year, but we did get a female super hero starring in her own film, and that was still pretty legendary. Breaking box office records and showing little girls there are a whole lot of options outside of being a damsel in distress. Grab your lasso and get it on DVD.

READ: We have some potentially controversial things to say about 'Wonder Woman'...
---
#4: The Florida Project
Another film that explores childhood, but in a very different environment. Right outside of Disney World a young girl and her mother live in a budget motel where each day still manages to somehow be magical. While the girl manages to find joy in what is otherwise a bleak environment, the audience learns about the struggles of her mother to keep this semblance of happiness alive for her child.

READ: REVIEW | In 'The Florida Project' Women Break Down and Break Free
---
#3: Dunkirk
Oh, Harry Styles, I'm so happy this film was good outside of your pretty face. It's the 1940s and Germany is trying to occupy France, where the Allied troops have been locked on the beach of Dunkirk. How do these soldiers make it out alive? Watch and find out as the French, British, Belgian, and Dutch work together to save their lives and their countries.

READ: MOVIE TRAILER | DUNKIRK lets the film convey the story, rather than say it
---
#2: The Killing of a Sacred Deer
Imagine if saving your entire family required killing off another one of the members. That is the plight in this film, which is even scarier than you can imagine. Colin Farrell and Nicole Kidman play nervous doctors and troubled parents who are trying to decipher what to do when a dangerous young man threatens their stability.

READ: REVIEW | "The Killing of a Sacred Deer" should've won the Palme d'Or at Cannes
---
#1: Lady Bird
This is about more than a 100% rating on Rotten Tomatoes. This is about a film that speaks to the way that suburban young women struggle to understand what it means to turn into such, and how their mothers handle the loss of their youth in the coming of age of their daughters. You will laugh, you will weep, and you will feel more alive than ever before. I promise.

READ: "Lady Bird" at the New York Film Festival
🎥 Honorable Mention 🎥
Mudbound
The tale of two families living on opposite sides of the Mississippi Delta, but who might as well be worlds apart. Now available on Netflix.

---
Baby Driver
A pretty boy who's a killer getaway driver must decide between the lovely girl who's taking him away from a life of crime or his number one skill.

---
Get Out
Guess Who's Coming To Dinner gets a twenty-first century reboot of mind-bending proportions in one of the films people just couldn't stop talking about this year.

---
I, Tonya
The mean world of ice skating told through the eyes of one of the darkest queens herself, going behind the scenes of what it takes to raise a champion.

---
The Big Sick
The rom-com of the year explores what happens when everything's going great in a relationship...and then one of you falls into a coma.

---
Really like a film you see or know of one coming soon that we should check out? Shoot me an email and let me know!
---
Rachel A.G. Gilman is a writer, a radio producer, and probably the girl wearing the Kinks shirt. Visit her website for more.
---
POP⚡ DUST | Read More About Film...
Comic Book Movies Are Serializing Film & Making Us All Nerds
SATURDAY FILM SCHOOL | An Unlikely Love Story That Somehow Works
THE REAL REEL | Marvelous Mrs. Maisel Delights… And Disappoints
---