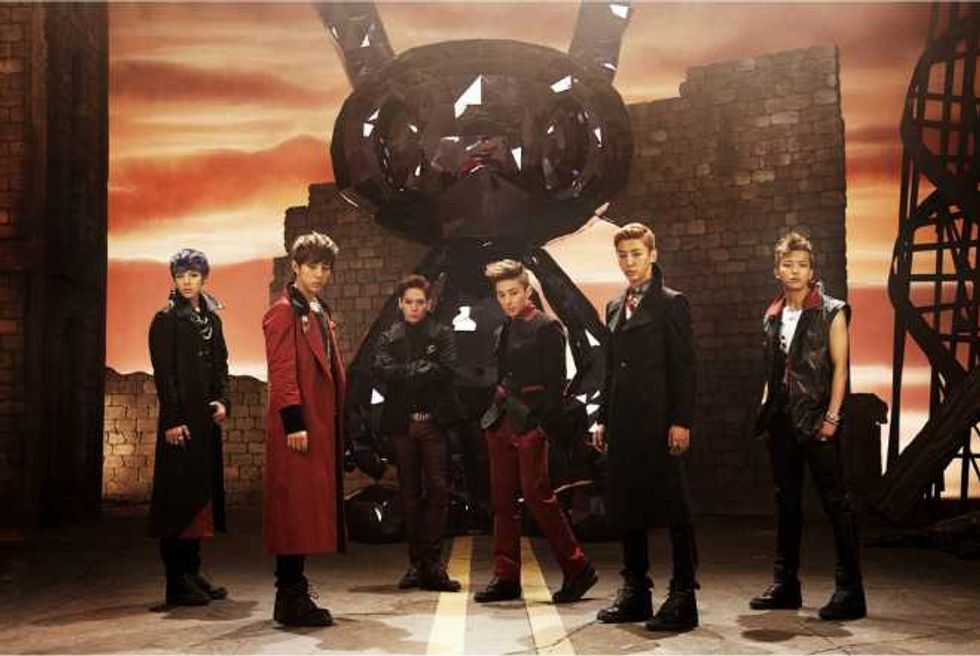 Just when you thought that TS Entertainment was finally going to give B.A.P a long-overdue break, the label has announced that the boy band is set to return with a new mini-album, which will be led by not one, not two, but three new singles. The first one will arrive on June 28, while the release date of the other two and the accompanying mini-album hasn't been announced yet.
B.A.P, who officially debuted in January of 2012, made five K-pop "comebacks" last year, and then another this past February. When averaged out, it equals six in just over a year's time. When you factor in the complicated and strenuous dance routines that come with every new single, it's a wonder that B.A.P has managed to last this long without collapsing in a heap from exhaustion.
Although it's been a couple of months since February's One Shot mini-album dropped, B.A.P made use of the time with an 11-date world tour. They're also planning to debut in Japan soon after recently inking a Japanese record deal, which will only further increase their workload. Fans should probably be worried about the band's health right now, as K-pop idols with much lighter workloads have fainted, fallen ill, and much worse before.
B.A.P's physical and mental well-being aside, their new album should be one to anticipate. Their last few releases were pretty great, and even if you're not a fan of the music, B.A.P always delivers when it comes to choreography and performances.