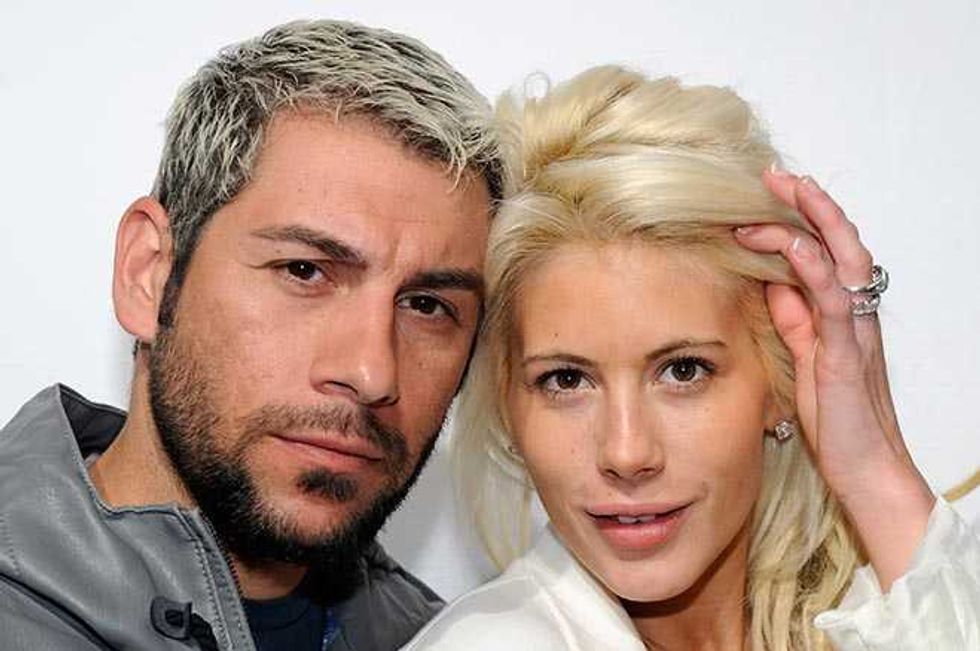 Are you ready for more Richie in the world?
Well, ready or not, here it comes—Nik Richie's wife, Shayne Lamas, is pregnant with the couple's second baby.
Richie made the oh-so-happy announcement on his new blog site TabRag Sunday night—claiming, "love conquers all demons."
I'm very happy to announce that my wife, Shayne Lamas-Richie, is pregnant. Both Shayne and I are super excited for our second child. I've grown so much as a father and Shayne is an amazing mother. Together we are a great team and love each other very much.

We are still in the first trimester of the pregnancy, so we don't know the gender yet. The doctor said the baby will born in August of 2014.

Love conquers all demons.
Indeed it does… indeed it does….
It was only last March that Shayne checked herself into hospital, claiming she was suffering from "marital stress." Nik, as any loving, concerned husband would in such a situation, promptly snapped a photo of his ailing wife and posted it on Instagram.
He later (kind of) apologized via Twitter, "my personal life is a mess," he wrote.
Well, love 'em or loathe 'em, you gotta admit they do make beautiful babies—daughter Press, born November 2011, is absolutely adorable.
Guess she takes after mom….
Nik Richie and Shayne Lamas' daughter Press will be welcoming a sibling in August