Top Stories
They would have been married over 15 years by now...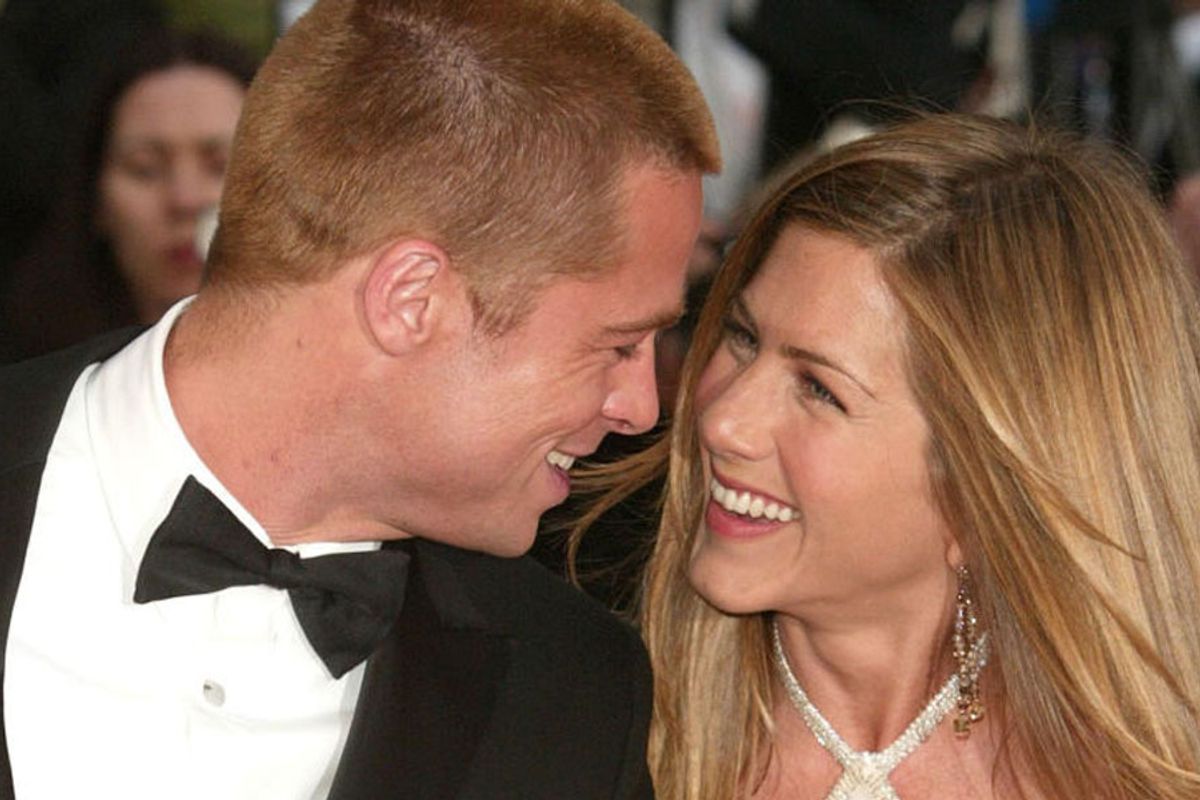 It may have been shortlived, but the five year marriage of America's Sweethearts Brad Pitt and Jennifer Aniston was the stuff of rom-coms.
The impossibly beautiful couple got married on July 29, 2000 to the delight of their fans and they continued to show every sign of being truly in love—that is right up until Brad Pitt went to work with Angelina Jolie on Mr & Mrs Smith in 2004.
The fairy-tale was over and the couple quickly divorced. Since then Brad has further shattered our illusions by revealing that he felt like he was wasting his life on drugs and drifting around in a vacuum during the marriage. He has said that he wasn't living an interesting life before he met Jolie and that he was "trying to pretend the marriage was something it wasn't."
Brad! How could you!
Even though they are both now married to other people, Brad married Angelina in 2014 and Jen married Justin Theroux in 2015 we decided to have a little reminisce.
Here are 5 facts about the Brad Pitt and Jennifer Aniston marriage that may have passed you by;
1. Brad and Jen met on a blind date in 1998. They were set up by their respective agents at a time when they were both flying high in their careers. He had received critical acclaim for Seven and 12 Monkeys and Jennifer was five seasons into being part of sitcom history with Friends.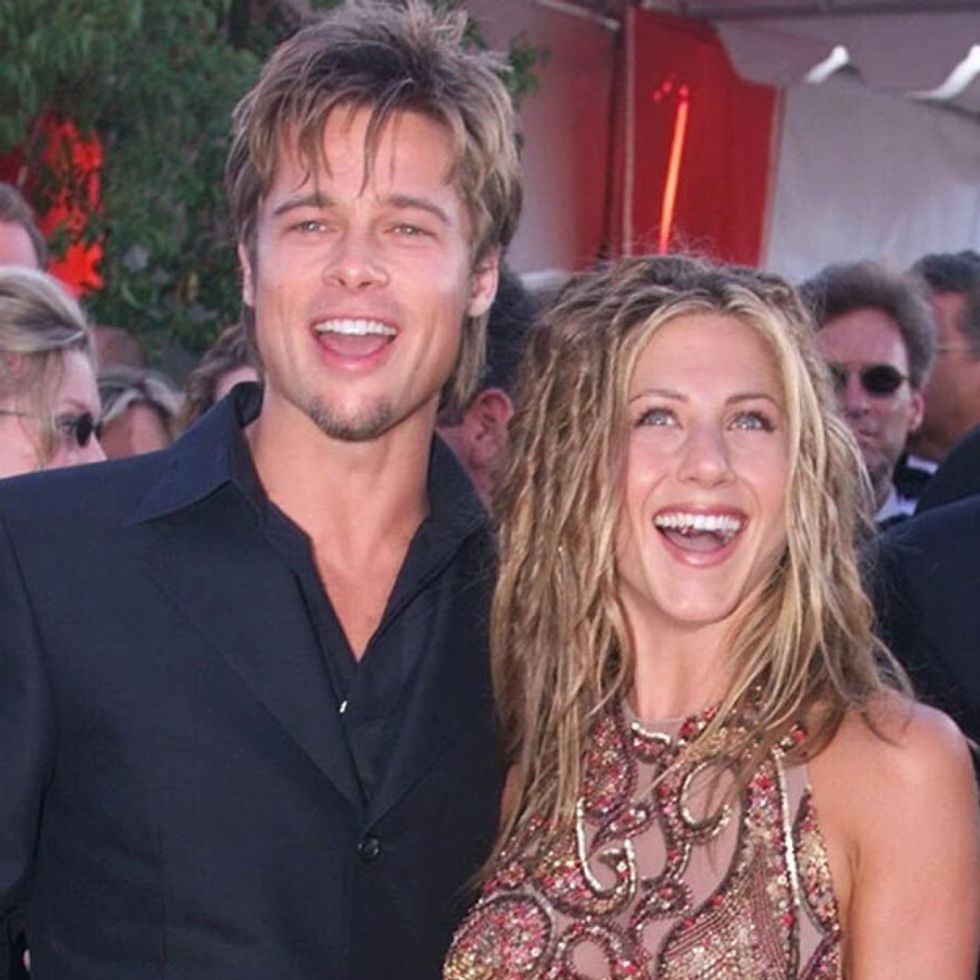 The happy pair in the early days, 1999.
2. Jen refused to invite her mom to their wedding. In 1999, Aniston's mom Nancy Dow Aniston wrote a tell all book about her daughter, From Mother To Daughter To Friend: A Memoir" and Jen was SUPER pissed. It seems more of a case of the straw that broke the camel's back though as Aniston has said of her mom;

"[She] was very critical of me. Because she was a model, she was gorgeous, stunning. I wasn't. I never was...she was also very unforgiving."
The pair did reconcile after Jennifer and Brad divorced, but it was always strained and Nancy wasn't invited to her daughter's second wedding last year to Theroux either. The actress is said to have visited her estranged mother for the first time in nearly five years earlier this year, just weeks to Nancy passing away in June.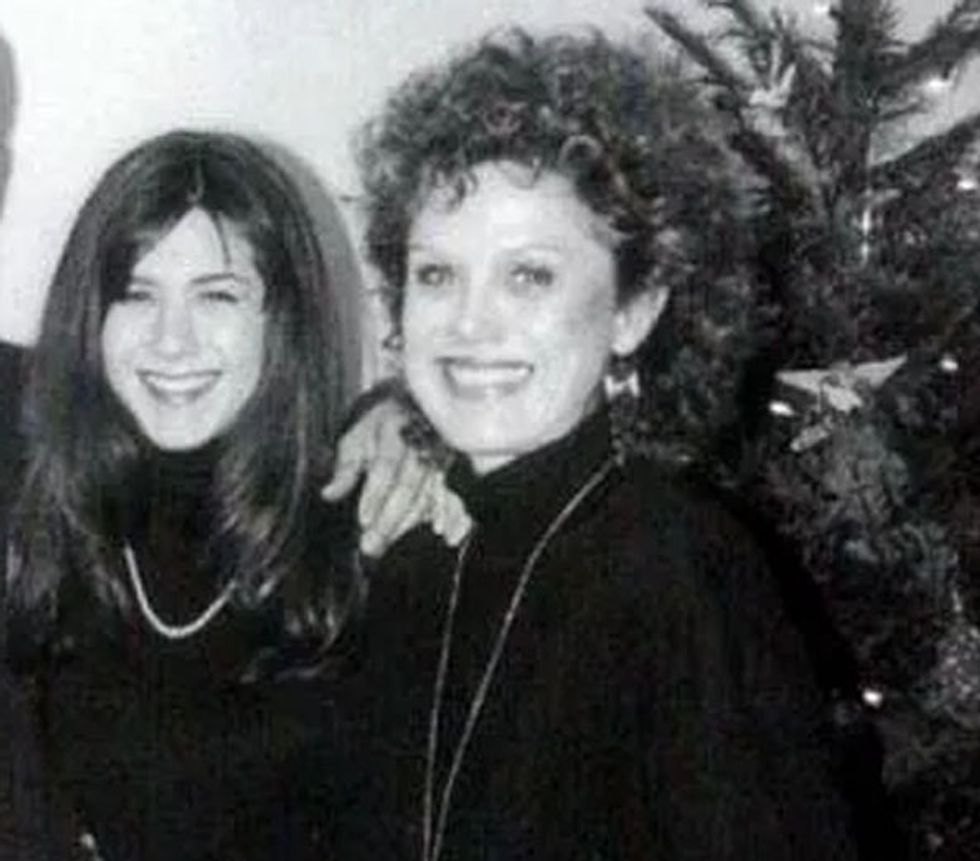 Jennifer and her late mother Nancy.
3. Their marriage was a $1 million Malibu extravaganza. The 200 guests were treated to 50,000 flowers, a gospel choir, four bands and fireworks. It was a tabloid frenzy, with ETOnline cameras covering the arrival of the celebrity guests.

Jen's beaded wedding dress was beautiful, as were the matching bride and groom highlights in their hair. Melissa Etheridge performed and the happy couple chose The Way You Looked Tonight for their first dance.
So romantic!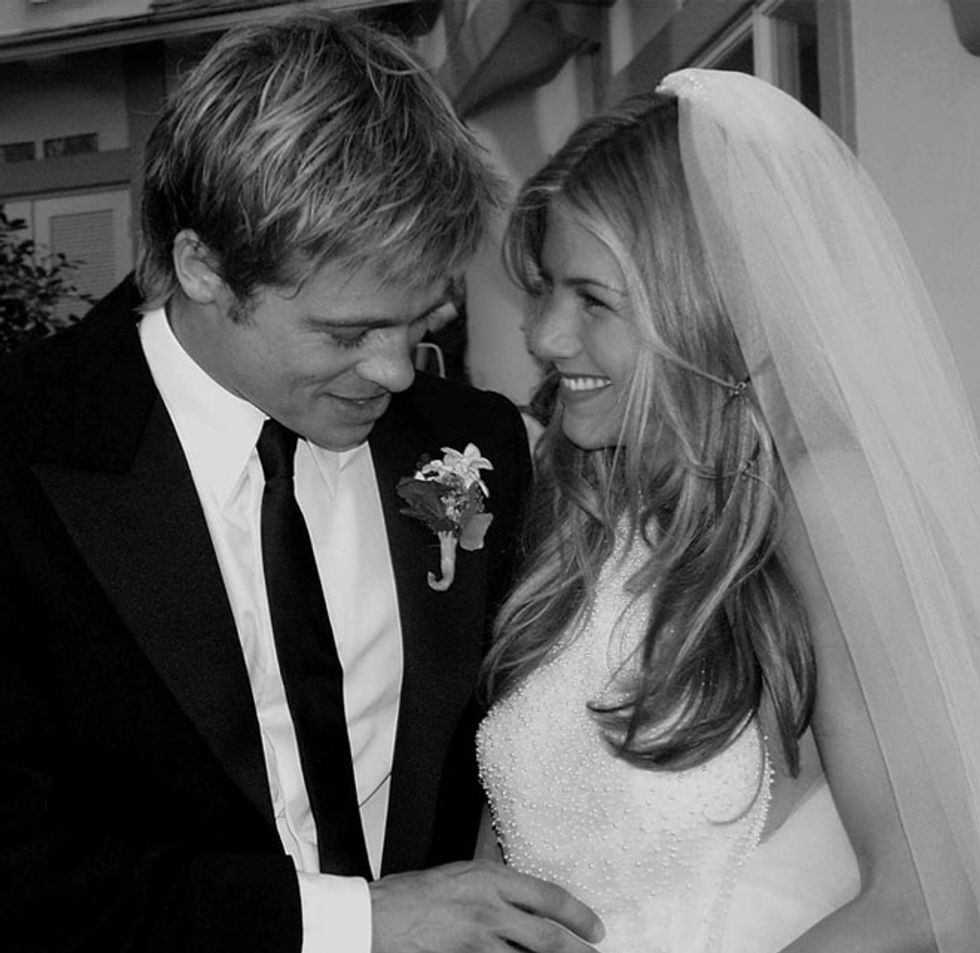 The only wedding picture released of Brad and Jen
4. Madame Tussauds in London unveiled waxworks of the duo in August 2004 which was a little untimely, as they broke up just a few months later. The Brad model had a strokeable silicone chest and a squeezable butt and visitors were invited to cop a cheeky feel.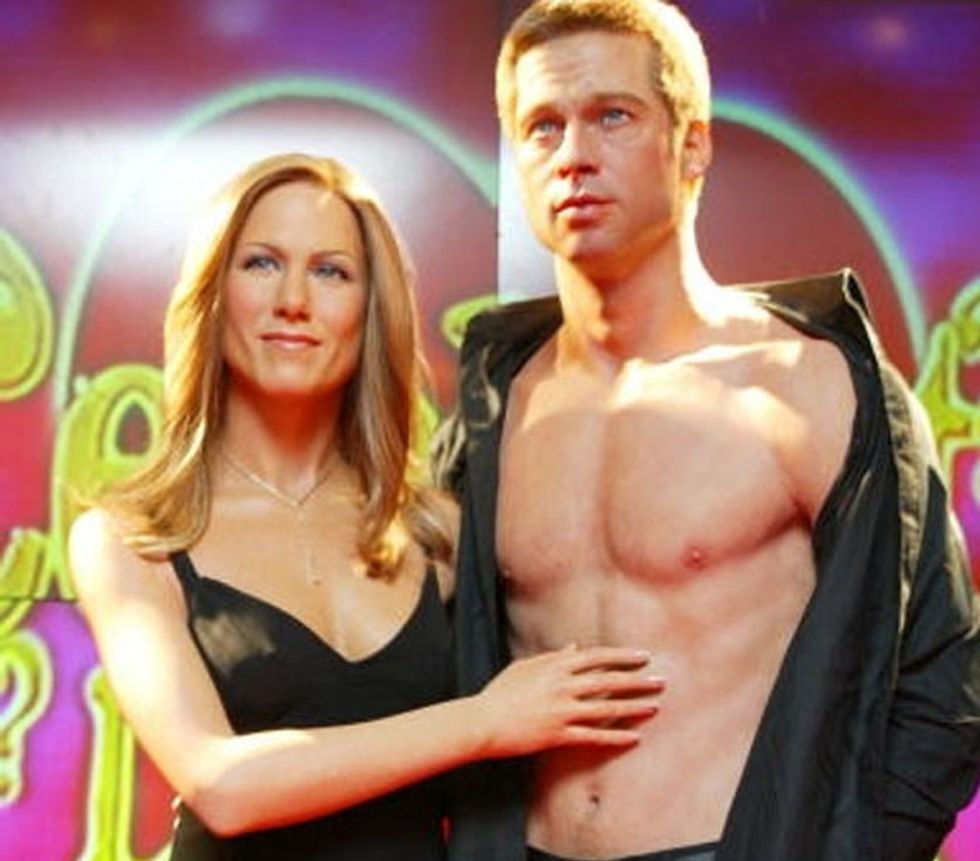 If only Angelina could have been satisfied with the wax version, Jen could still have the real thing!
5. Even after their divorce, for many years all anyone wanted to ask either of them about, was each other. Just last year Jen was forced to deny she had cheated on Brad during their marriage with Friends co-star Matt LeBlanc.

LeBlanc's father claimed that on screen pals Joey and Rachel had a relationship and would make out in the dressing rooms. Jen's spokesperson was very firm in her denial saying;
"Jennifer has never had a romantic or sexual relationship with Matt LeBlanc. The story is complete fabrication."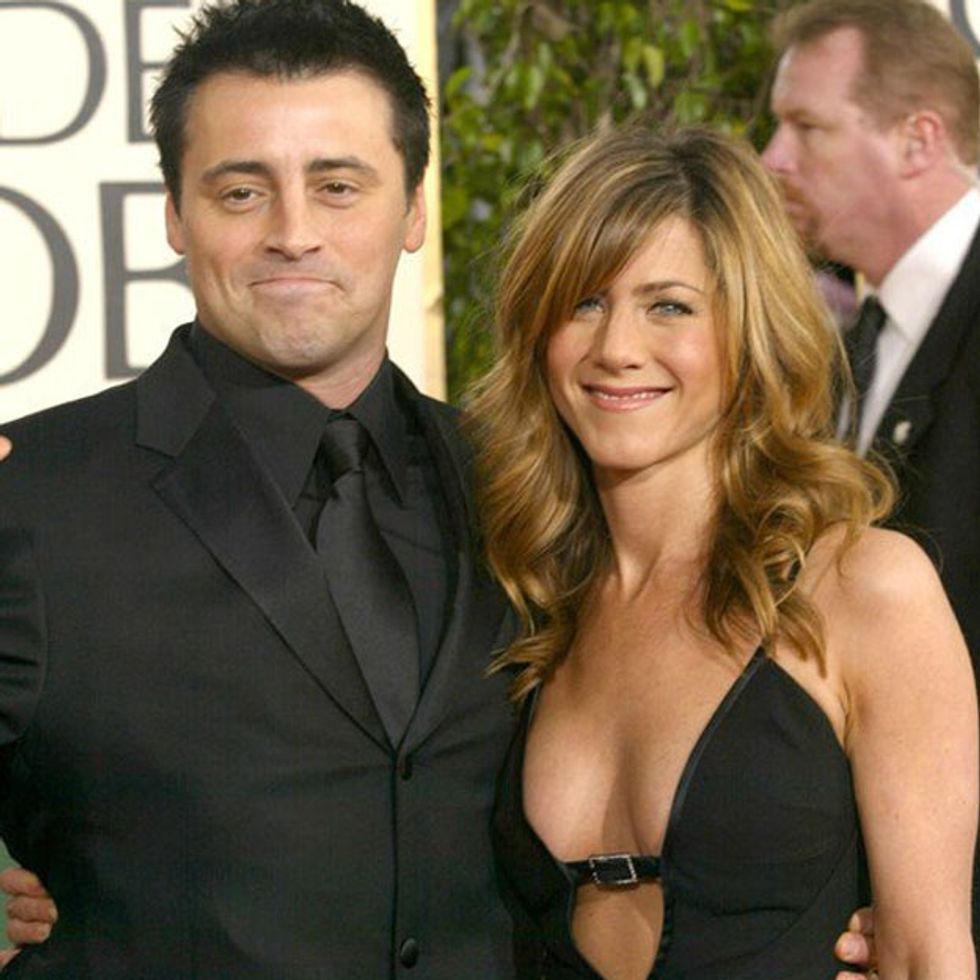 Did life imitate art?
Do you think Brad and Jen would still be together with a few kids running around if Angelina hadn't got her claws in? Or do you think they would have broken up anyway?
---
READ MORE ABOUT WEDDING WEDNESDAY...
Wedding Wednesday—5 Facts About The Ashton Kutcher And Mila Kunis Marriage
Wedding Wednesday: 5 Facts About The Shante Taylor / Snoop Dogg Marriage
Wedding Wednesday: 5 Facts About The Kendra Wilkinson And Hank Baskett Marriage
Wedding Wednesday! 7 Of The Shortest Celebrity Marriages
Wedding Wednesday—5 Facts About The Jason Biggs And Jenny Mollen Marriage
---