The Brandi Glanville reunion video is just priceless...
Bravo just can't do without Brandi Glanville.
The former Real Housewives of Beverly Hills star made an unexpected appearance via a video at the reunion last night to share her thoughts on the players in Season 6.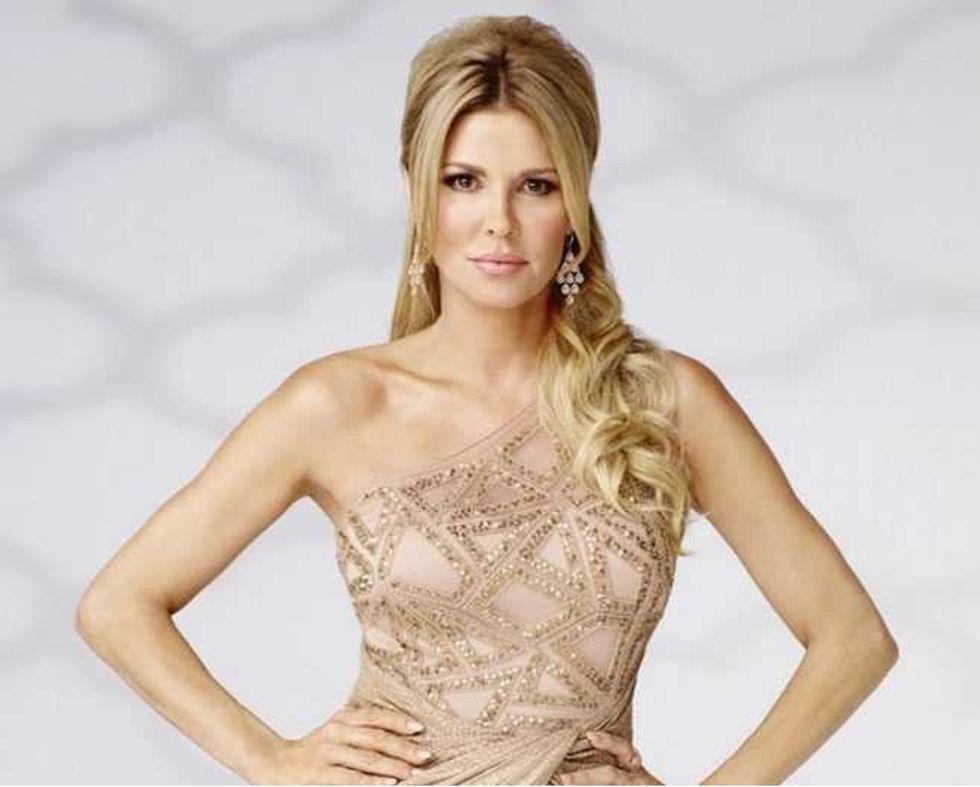 She was on hot form as always and as outspoken as we would expect and want her to be—hey that's why we love her!  She had something to say about all the housewives—the new girls got off quite lightly as she reserved her cattiest observations for her former friends.
In summary she...
Preferred Kyle Richards when Lisa Vanderpump wasn't in her life

Congratulated Kathryn Edwards on her "hot" husband.

Complimented Eileen Davidson for standing up to LVP and calling her out on her BS.

Suggested Eileen share her hairstylist with Lisa Rinna.

Stated that Rinna is not bipolar, just "nutty as squirrel shit, like batshit crazy".

Complimented Erika Girardi on working out immediately that LVP shoots from the side as it took her five years to figure that out.

Said that Lisa Vanderpump is a genius at changing the narrative.

Admitted that she did LVP's dirty work for her, saying that Lisa was her "puppeteer".
Phew! That's a whole heap of opinion in one short video!
None Brandi's former co-stars were overjoyed at her appearance. Lisa Vanderpump was particularly furious that the video was played—she thought she'd seen the Brandi-thorn-in-her-side off for good. During the video she railed at Andy Cohen;
"Why are we giving her a platform for this? She was fired....really Andy?"
And showing she STILL doesn't know Brandi at all she said;
"We could all sit there with a glass of wine and be brave"
Memo to LVP—Brandi would say exactly the same things if she were sat on the sofa right next to you! That's the beauty of her!  She doesn't have to pull anyone's strings, she doesn't have to manipulate friends and throw them under the bus when it suits her, she doesn't have to say one thing off camera and another thing on camera—she says it all to your goddamn face!
Watch Brandi's video message below—we can only hope that rumors turn out to be true and that she will be back as a full time housewife for Season 7!