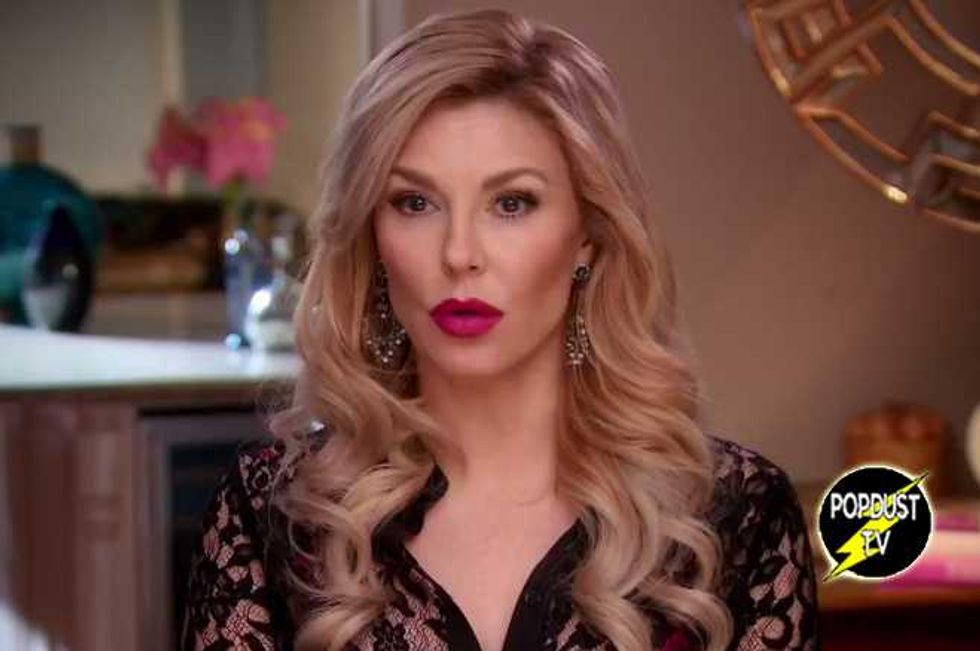 Beverly Hills' most outspoken Real Housewife Brandi Glanville might be quitting the reality TV series following the drama that's gone down in season five.
In a column for Australian tabloid New Weekly, the 42-year-old admits that that show has become a "mindfuck" and that she's considering leaving to focus on her health.
"So, I'm giving serious thought to quitting Real Housewives," she wrote. "It might be time to leave the party. I really have to think about my health -- it's such a mindfuck. At some point, it's just not fun anymore. I have all the women against me -- it's too much."
The best-selling author then takes a stab at her less than exciting castmates, implying that the series will be boring without her there to stir the pot.
"I'm actually very curious to see what they'll do if they don't have me to fight with. I'm wondering who will turn into a person they pick on. Or they'll just sit around watching Lisa getting a puppy and Kyle go on vacation. That won't be fun."
Whether you love or hate Brandi, she's right. This season of Real Housewives of Beverly Hills was excruciatingly boring until the drama between Brandi, Kim, and Kyle kicked off, and before that the only interesting scenes were the ones involving Brandi or shots of Lisa Vanderpump's gorgeous home (I never get sick of seeing Vanderpump's pink pad).
If anything, Bravo should give Brandi MORE screen time and upgrade her pay for keeping the show interesting this season. If I have to see another episode dedicated to one of the Housewives sending their kids off to college I think I'll shoot myself in the head.