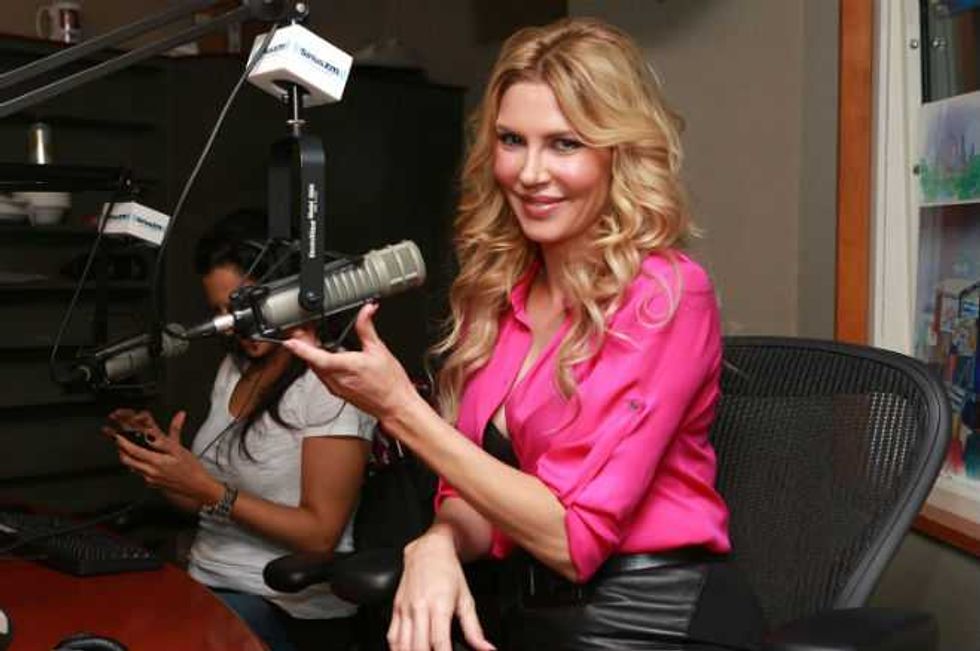 Brandi Glanville has come out the clear winner in the disgusting, unfair war LeAnn Rimes forced upon her using Brandi's sons Mason and Jake.
Eddie Cibrian doesn't count - yes, LeAnn had an affair with him, but considering he only settled for LeAnn after Brandi threw him out for good, he is not important. What IS important is LeAnn being able to mess with Brandi through the children, which she has been doing since day one - shamelessly, horrendously.
And look at all of them now! LeAnn is a failed country singer playing gigs at rinkydink casinos while Eddie is still an unemployed former soap actor. Both of them managed to permanently ruin their public image after that ill-thought out reality show that merely proved to everyone how vile they both are.
Meanwhile Brandi has gone from strength to strength - the Real Housewives of Beverly Hills, two bestselling books, and now The Apprentice.
In a recent interview with Nova 969, Brandi made it clear she is fully in control of the situation and has no illusions about her idiot ex-husband and his vengeful lunatic of a wife.
"I see [LeAnn Rimes] all the time," Brandi said. "I drop the kids off at their house; we're always around each other. I really am at peace with it. It's been five years; my kids really love her. ... I don't care. [I still believe, though] once a cheater, always a cheater."
In other words: HA HA HA HA HA HA HA HA.
Ahem.