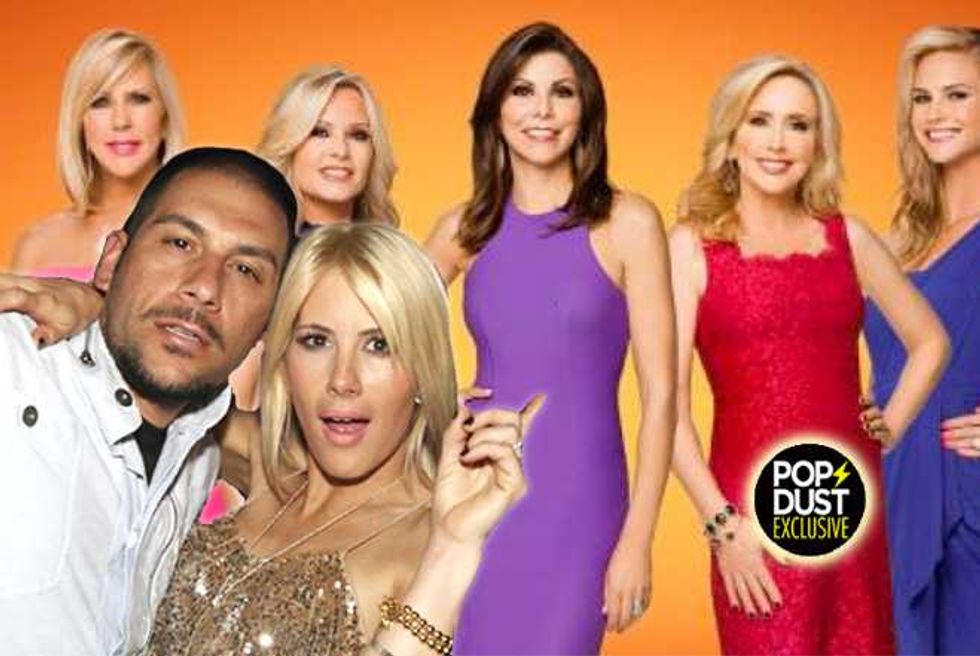 Bravo producers are keen to sign Nik Richie and Shayne Lamas for the next season of Real Housewives of Orange County—But, surprise, surprise, he's acting like a total diva dick.
With fluctuating ratings seeming to point to RHOC viewers beginning to jump ship, Richie and Lamas—with all the inevitable drama they bring— are seen as being a sure fire way to breath some much needed new life into the ever increasingly stale show.
Bitch Battle At Dawn! Nik Richie Sued By Dan Bilzerian Over STD Story
The couple made an unexpected appearance on last night's episode—cropping up at Tamra Barney's sex tape party, because, DUH! Richie would turn up to the opening of an envelope if there were some free drinks and enough TV cameras around.
However, when it comes to signing on as permanent reality TV cast members, Richie is suddenly acting uncharacteristically camera shy, leading some to believe he's just playing hard ball in hopes of scoring a bigger pay day.
Famed Adonis Nik Richie Calls Kate Upton 'Whale Wars'—She's Too Fat For Me!
"Producers would love to get Nik and Shayne for next season," an inside source tells Popdust exclusively. "They're young, they're attractive, they would bring plenty of drama, and they have a high public profile—they're pretty much everything the show needs if it has any hope of growing into the future, and returning to the days when they were pulling in 2.5 million plus viewers an episode.
"Trouble is, Nik Richie—being Nik Richie—is playing hardball with producers and acting like a total dick. Every time it seems they may be close to reaching a deal, Richie throws in a new demand, or suddenly wants more money…. Nobody can work out if he's doing it just because he's an asshole, which is pretty much a given, or, if he's doing it because he's actually not that into the idea of being on the show.
Nik Richie And Dan Bilzerian Face-Off In Epic Battle Of The Douchebags
"Personally, I can't believe it's the latter, because Richie is a total fame whore who loves publicity almost every bit as much as he loves himself. I suspect that he believes they need him more than he needs them, so he's dragging negotiations out purely to try and land more money.
"He needs to keep his ego in check though, because if he keeps on with his diva shit he's going to end up cutting his nose off to spite his face. At the end of the day there's plenty more reality TV ratings fish in the sea, and Richie is always going to think he's worth way more money than he actually is."
Meow!
Would you watch Nik Richie and Shayne Lamas on Real Housewives of Orange County? Sound off in comments below, and vote in our poll!