Those of us still suffering from Breaking Bad withdrawal have been eagerly waiting news about the spin off show—Better Call Saul—and yesterday Albuquerque gave us just that.
It's just the slightest tease, but, it whets the appetite and gives a glimpse into what we can look forward to.
A billboard advertises the services of attorney James McGill—who, on second glance, looks more than a little familiar.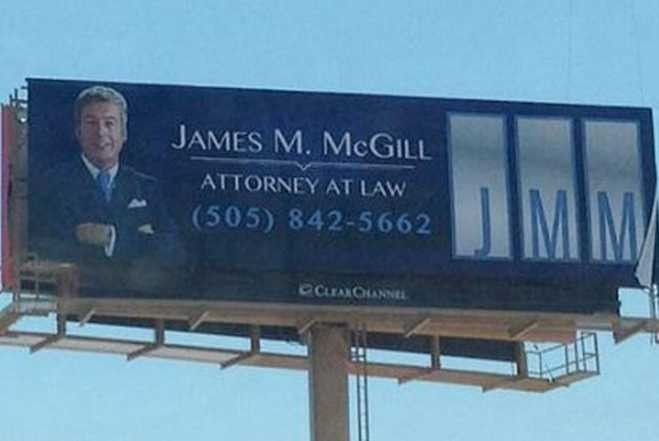 Better Call Saul Teaser released
And, if you call the advertised number, 505-842-5662 you'll hear Saul himself—well, actor Bob Odenkirk—talking in an Irish accent.
What we've learned so far from creators, Vince Gilligan and Peter Gould, is that Better Call Saul is set 6 years before Saul meets with Walter White.
Back then, Saul goes by the name of Jimmy Mcgill, a small time lawyer hustling for business alongside Breaking Bad favorite Mike.
Better Call Saul is touted as being a dark drama, just like Breaking Bad, but, with an even darker sense of humor.
Via Vulture Mag