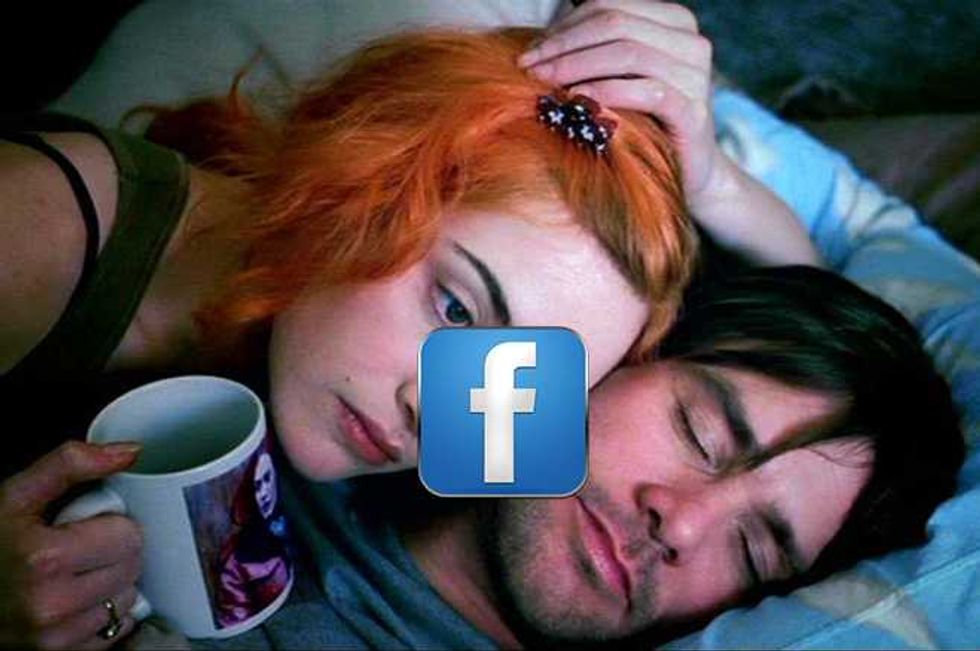 facebook break up tool
Ending a romantic relationship is painful, especially with that jerk/bitch popping up on Facebook all the time, but now there are tools to soften the blow.
Facebook will do anything to keep its members from logging out, and in that spirit, it has announced the roll-out of new tools to help you avoid that piece of shit you once called shnookums.
Adele Lets Ex Know She's Over Breakup With Yet Another Breakup Song
Product manager  Kelly Winters explains:
Starting today, we are testing tools to help people manage how they interact with their former partners on Facebook after a relationship has ended. When people change their relationship status to indicate they are no longer in a relationship, they will be prompted to try these tools.
Well, it sounds a little too nosy and invasive but it's Facebook, after all. Otherwise it would sound like an over-controlling mother, stepping in to interfere with your shit.
This work is part of our ongoing effort to develop resources for people who may be going through difficult moments in their lives. We hope these tools will help people end relationships on Facebook with greater ease, comfort, and sense of control.
That's a little bit Big Brother-ish for my taste, and yet so like Facebook, which is Fascist in nature, let's face it.
50 Of The Best Break Up Songs Of All Time
The new features (for now, only available on mobile) will ask if you'd like to see less of someone in your News Feed. You can ask that Facebook stop suggesting that idiot's name when tagging photos or people in updates, protecting your fresh wound from being continually picked at.
You can untag yourself in posts that also include him or her ( or any one of those other gender identities,) and you can keep all future updates hidden from them.
The 25 Most Insulting, Condescending and Demeaning Love Songs Ever
While there are already a number of apps to help you get over a break-up, Facebook's new tools will let you choose whether and how much you want to banish someone from your online community. Of course you could always unfriend them but (1) That makes you look like a pussy, and (2) It's so permanent. If you change your mind, you'll have to come crawling back with a friend request and how humiliating would that be?
Look at it this way: Facebook is only trying to protect you from your worst self. Sure, you want to stalk that stupid ex of yours, but the more reminders of what used to be, the harder it is to detach and move on. Facebook knows this, It knows you can't control your urges! If you could, you wouldn't spend so much time on Facebook, would you? You're just a helpless addict, your own worst enemy, and Facebook has your number, believe me.
Atlanta Guy Fired For Racist Facebook Post About Coworker's Kid, Says He Was 'Targeted'
Moving forward, Facebook could help you use the new tool for other failed human connections like ex-BFF's or co-workers. For now, you only get the tools when you change your relationship status to Divorced or Single.
I have some ideas for Facebook that could augment their new tools but let me say that I hereby own the rights© to them.
First, a tool that makes you look thinner and hotter in all your new photos. This will torture your ex in a very  special way, triggering remorse and worse.
Facebook Removes 'Feeling Fat' From Status Options
Next, a tool that comments LOLZ on everything they post. Everything.
Third, an exotic, smoldering fake friend who will suddenly dominate your page, making suggesting innuendos when you post a selfie or adding brilliant incisive points when you make one of your boring statements about some current event.
Facebook Fucks Up With Automated Photo Albums
See where I'm going with this, Facebook?
For now, try out the new available options, or block that fucker. Your choice.
Have You Been Caught Out By A Facebook Myth?