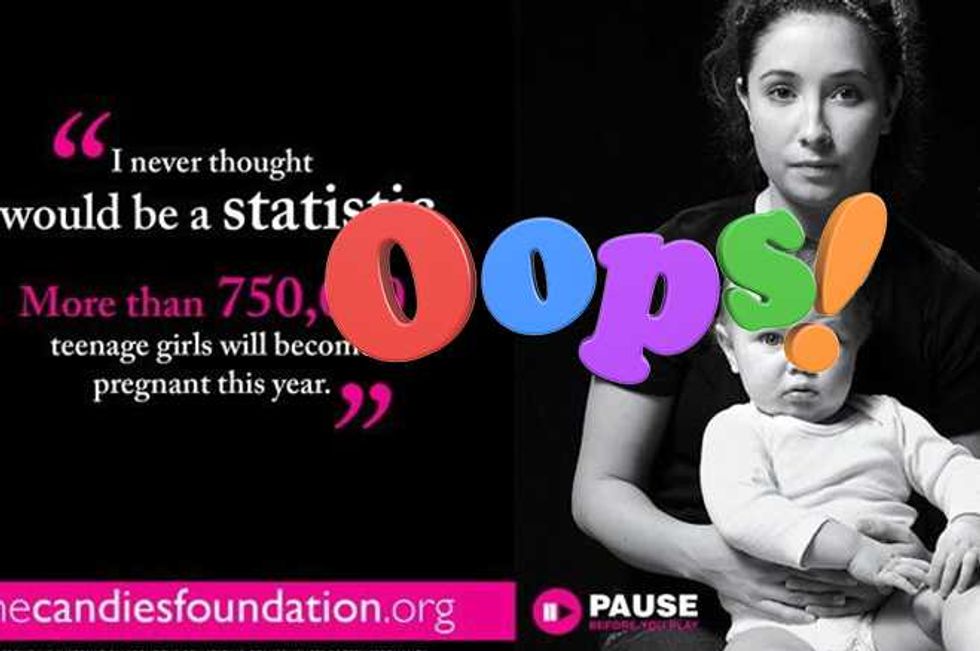 Paid abstinence sponsor Bristol Palin is pregnant for the second time, and she's not thrilled.
The unwed daughter of former Alaska Governor Sarah Palin broke the news on her blog, sounding distinctly miserable.
(I'm announcing this news a lot sooner than I ever expected due to the constant trolls who have nothing better to talk about!!!)

I wanted you guys to be the first to know that I am pregnant.

Honestly, I've been trying my hardest to keep my chin up on this one.

At the end of the day there's nothing I can't do with God by my side, and I know I am fully capable of handling anything that is put in front of me with dignity and grace.
Oh dear.
Now, without wishing to be mean, why can't this girl use birth control when she's been hectoring everyone else to stay in line? Wait, I'm sorry. Bristol doesn't want to hear any lectures about this.
I do not want any lectures and I do not want any sympathy.
Okay, got it, done.
Let's just say that the Palin family is a gift that keeps on giving. Do as they say, not as they do.
Bristol's son Tripp is now seven years old, and he'd probably love to have a sibling. Bristol may not be excited now, but wait until she gets to think up a new name!
You can help! Weigh in below.