Top Stories
MUSIC | The pop up and comer discusses her father's passing, moving to Nashville and other things.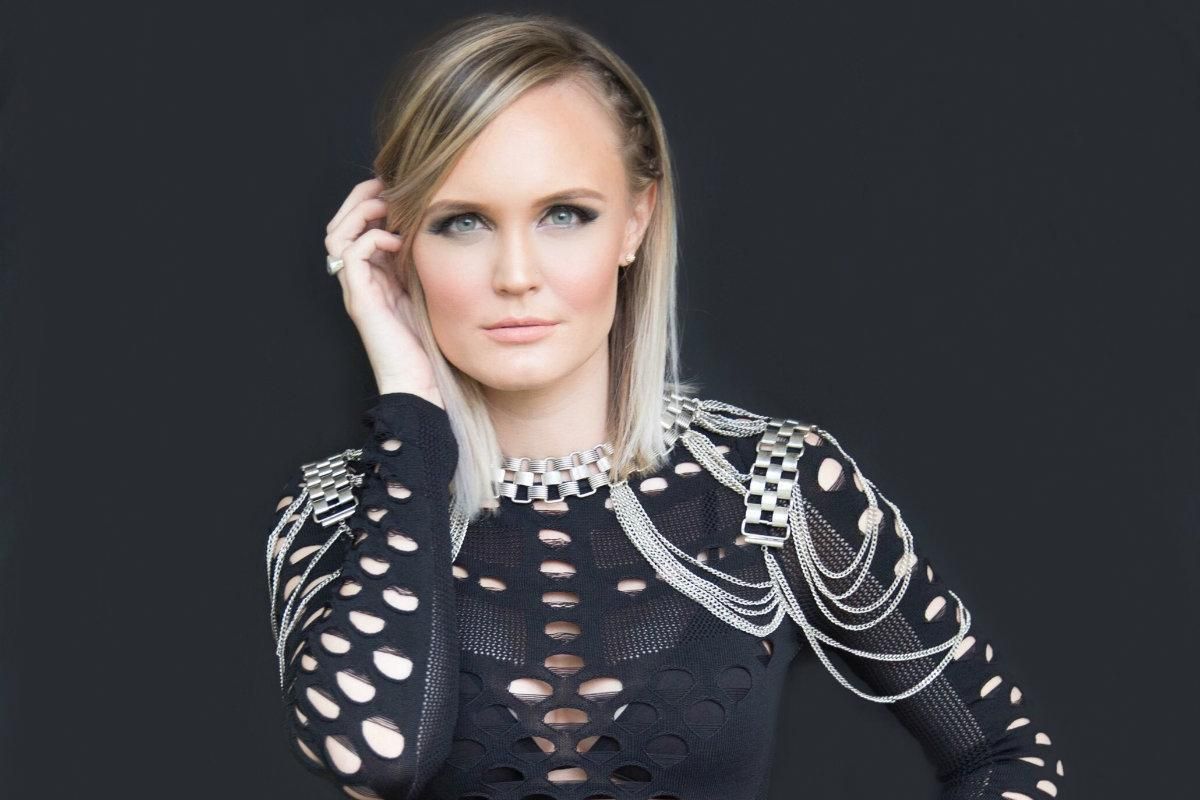 Corpta
"My father's passing always inspires my music in some form," the singer says, rather candidly.
When your heart shatters, the anguish can almost be unbearable. But more than that, the memories, good and bad, can be overwhelming: it's as if the ghosts of the past are following you around, in your shadow and always pounding your brain. It can leave blisters along your skin, and it feels you may never quite recover. Nashville pop up and comer Brit Daniels reflects on such pain with her new single "Shadows," a stark but sweeping ballad "that was inspired by my friend's break up with her ex boyfriend," she tells Popdust about the song, premiering exclusively today. "She was so broken by that situation, and even months later, she'd still say that she couldn't go to certain places that they used to go all the time without the memories of the times they shared flooding her."
When the two did go to those landmarks, which were "popular spots" in town, "it would almost feel to her as if he was there," she explains. "There'd also be certain things people would say that would remind her of things he used to say. He was almost haunting her in a weird way, and there was this darkness surrounding certain places for her. That's kind of how 'Shadows' was born. I realized that that is something that a lot of people go through during a break up, and I think it's something we can all relate to--just at different levels of severity."
"I know I've been there before, where I just missed someone so much that I'd think about them with everything I do and everywhere I'd go for a time period. Still to this day there are always going to be certain things that spark those memories of that specific person, too," she says.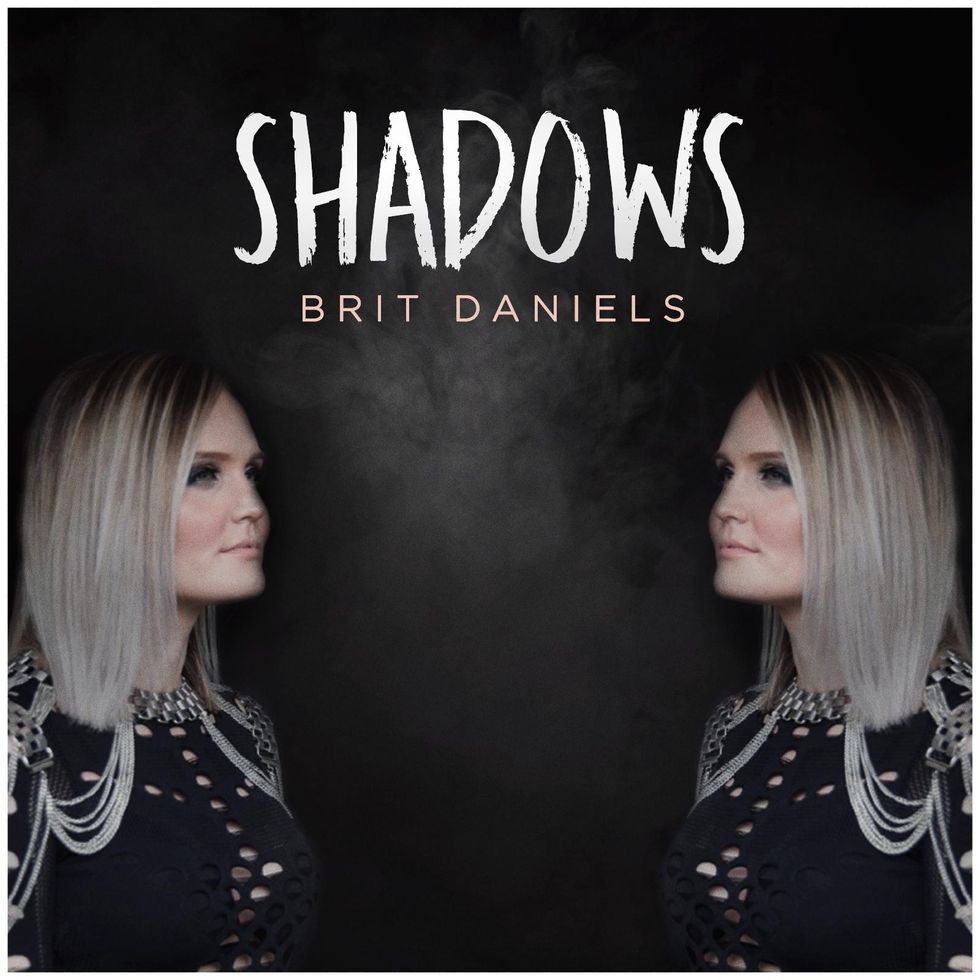 Brit Daniels
"You left a scar that just won't fade away," Daniels coos, first ghostly-thin production sweeps underneath her and other times, a hazy fog is alarmingly prominent. "That line really encompasses the idea of missing someone to me. It's like saying 'you left your mark on me and you'll always be a part of me.' I feel like whenever we go through a break up or experience 'loss' per se, there's always a part of that person with you, usually in the form of memories," she says. "No matter how much time passes, those memories normally stay with you for a long time."

Written with producer Jonathan Perkins--"whom I've been working with quite a bit lately," she notes--the song drew her into this very dark, abysmal place, mirrored by the apt production choices. "Jonathan is awesome, and we vibe really well together. I went in with the idea and some lyrics already written, as well as a melody idea. We changed the melody up a little bit in the cowrite, and we wrote lyrics off of what I brought in. I knew I wanted this song to sound dark with big beats, but also current/commercial sounding since the lyrics can come off pretty dark, too. We listened to a lot of songs from other artists with a similar style to get a vibe going, and then we created it into something that was totally our own."
While Daniels is eyeing an EP in the future, she plans "to move forward with just releasing singles" for now. "I'm really loving what I'm working on right now, and I want to make sure that I give every song the attention it deserves. Sometimes, I feel like songs can get lost on EPs or albums, and I just want to make sure that doesn't happen with anything I've been working on," she says.
Take a listen to "Shadows'" and read our exclusive Q&A below:
Why did "Shadows" make sense as the follow-up to "Eulogy"?
I think this song has a similar feel to "Eulogy," stylistically, but it's a little more chill than that one. So, it shows a different side to me as an artist, as well as a bit of a different side to me, vocally. I also love how the storyline kind of meshes into something new because "Eulogy" was all about being over someone, but then "Shadows" is all about missing someone after you've already lost them and remembering the memories you shared with that person, which I think happens a lot even when you're over someone. So, I think they fit well, which I honestly didn't necessarily mean to do when I was working on this, but I think it turned out to be pretty cool how it worked out.
I know you travel between LA and Nashville. How long have you been working in Nashville?
I am extremely fortunate to get to spend time in both LA and Nashville, which are two amazing musical cities with so many people who have so much talent. I've been working in Nashville for almost four years now, which sounds so crazy to say. I love this city so much, and I have grown in so many ways over my time here.
What things has Music City taught you so far, about yourself, songwriting and the business?
I think I've grown a lot while being here in so many facets. Coming here was my first time really being away from home and from my family. I had to learn how to do so many things on my own. I really think I've come to know greater independence since being here, especially since not everyone is going to have the same vision you do, so sometimes you have to be prepared to do things alone. Regarding songwriting, music city has taught me a lot. The main things I've learned would be to not be afraid to put yourself out there, go to shows, go up and meet the people whose songs you like, and to not be afraid to connect with them.
Regarding the business, I came to understand the true idea of "it's all about who you know." Networking is so important, but you can't always go into it with a traditional business mindset. I've learned that you really need to invest time into getting to know people for who they are, and generally, they'll come to want to know more about you and what you're doing, which will include music. Relationships don't just happen over night--networking requires a lot of work, but I've come to know some of the most amazing people through networking with industry people.
How has the death of your father inspired your music?
My father's passing always inspires my music in some form. I honestly wasn't ever able to write a full song until I lost my dad. I don't think I ever really had the emotional capacity until I experienced something emotionally breaking. I normally find some way to pull from those emotions when I'm writing or performing, and if it's a song idea that's so far removed from those emotions, then that's totally okay. I feel like the loss of my dad just opened me up so much, in general, especially because he was a police officer who was killed in the line of duty, so there were so many people involved in everything. I had to be open. I think it's that emotional experience and openness that I gained that has helped me grow as a writer, artist and performer.
What's it been like to develop your voice?
Honestly, it's been interesting, and I would definitely say it's been a "journey." My actual, literal singing voice, is something that I'm blessed to have naturally always had. I feel like I tried to ride on just having the talent until I really grasped the fact that there's so much more to being an artist than that. Through all of my experiences thus far--losing my dad, moving so far from everyone I love, having a bad management situation--I've truly come to realize that our experiences and situations do not define who we are as people as long as we don't let them. I truly want to inspire other people to believe this wholeheartedly. We can do and be whatever we want regardless of what we've been through and where we're from. It is possible to turn negative situations into positive things. I really want to see people live with these thoughts! I wish it didn't take me so long to realize this, but now that I have, I want to encourage others to do the same.
Who are some of the people you've been working with (writers, other producers)?
Here lately, I've consistently been working with Jonathan Perkins. We work super well together. We've been writing a lot, and he's also been producing what we've been writing. I'm loving everything we've been able to create thus far. I've also been writing with Thomas Daniel (and no, I don't just love him because our last names are similar): he is an incredible lyricist and vocalist, and honestly, just one of the most kind-hearted people I've ever met. I've been so grateful to have genuinely become friends with him, which I think helps when we write, too. I've also been writing some top lines here lately from different producer/DJs, but I don't know if any of those are actually going to be cut yet, so I'll share those at a different time if that all happens the way I'd like it to.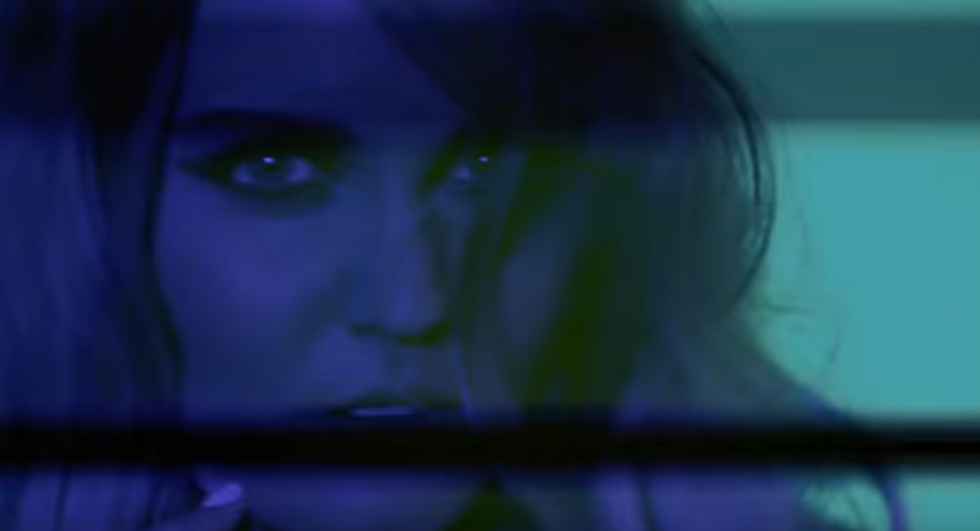 Screenshot
---
READ MORE ABOUT MUSIC...
PREMIERE | Dylan Dunlap 'Feels Right at Home' with new EP
REVIEW | Jena Irene Asciutto claws her way to the top with debut album, 'Cold Fame'
WATCH | Ali Taylor & Mitchell Lee rework Tim McGraw & Faith Hill's "Speak to a Girl"
---