It's official! Britney Spears has taken her new romance with Charlie Ebersol to the next level…..and by next level, we mean...Instagram.
Both Chuck and Brit are flashing an estimated combined $100,000 worth of veneers in the pic, which Charlie uploaded to social media, and captioned, "#Happiness."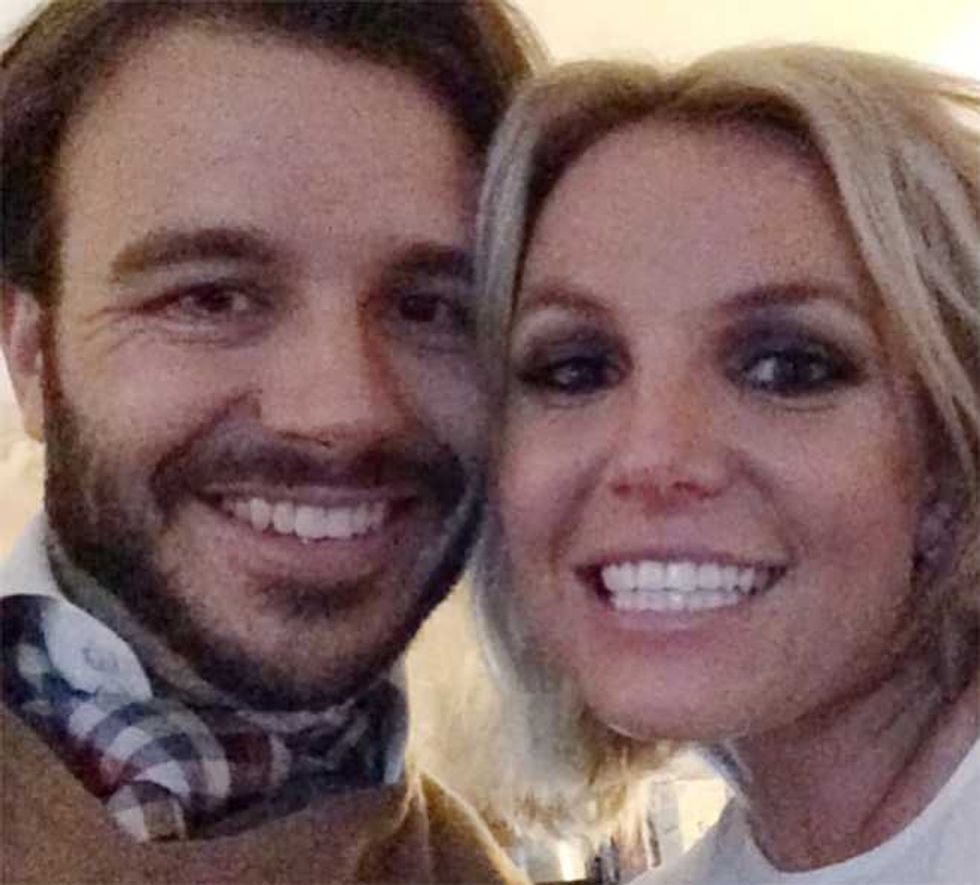 Meanwhile, an insider says Spears is really happy and excited to be dating Charlie, who is the son of former NBC Sports chief Dick Ebersol and Kate & Allie star Susan Saint James. Charlie survived a plane crash in 2004 but lost his brother Teddy in the tragic accident.
"Charlie has been through a lot. He and his brother were super close, and losing him crushed Charlie, but instead of letting the tragedy paralyze him, he has decided to live the life Teddy would have wanted for him," a source close to the 6'4 hunk tells Popdust exclusively. "He even named his production company, Teddy Bright Pictures, after his brother. Charlie is a very positive person and he could be really good for Britney."
Charlie previously dated tennis great Maria Sharapova—and Spears, who is rebounding from a relationship with David Lucato, seems head over heels!
"Charlie loves and respects women, and he knows how to treat a lady. Britney is really happy," the source says.