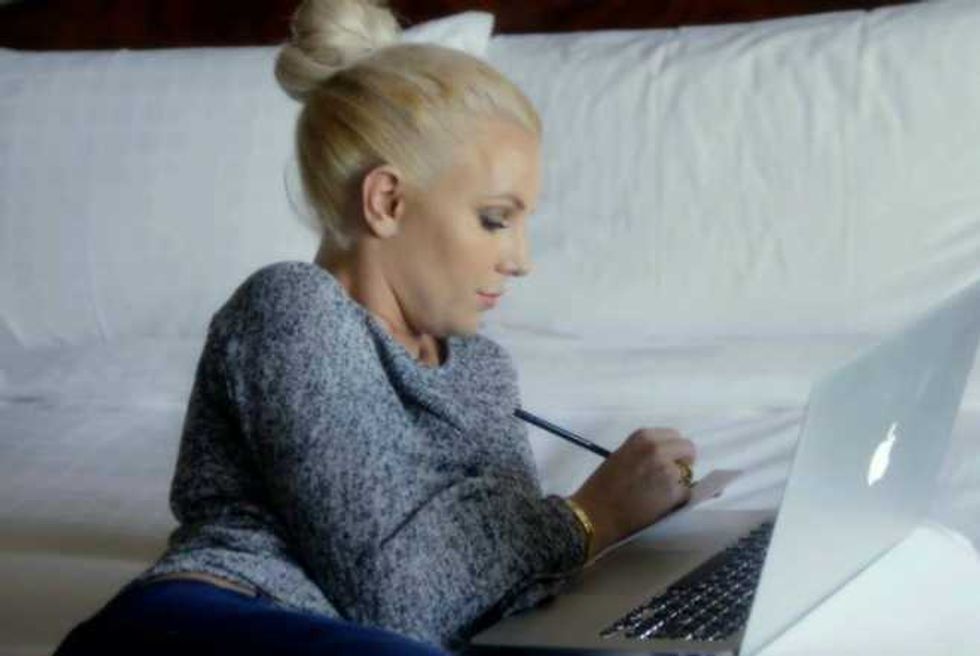 Britney Spears may be busy making major money as a Vegas entertainer right now, but that doesn't mean that's she completely given up on her first career as a professional pop star.
The 32-year-old has confirmed that she's re-signed with RCA Records, who took over her contract after Jive folded in 2011. She's also writing new music, but no plans for a new studio album have been announced yet.
"In my off-time I do record," Spears told Variety. "Once in a while I'll just go into the studio if there's a really good song that I have in my head and want to do. I think as artists you're constantly in creative motion. If I stopped writing songs then that's a part of me that would stop in my life, and I need constant motion… I'm definitely more in a creative space now. You have more time to go there spiritually in your home with a piano than you would being in a hotel room."
Spears' last album under RCA was November's disastrous Britney Jean, which was met by poor reviews and the worst sales of the pop icon's career. Fortunately, that doesn't seem to be a problem for Team Britney, who are now focused on earning revenue from other sources, like the lucrative Vegas residency and an upcoming lingerie line.
Hopefully Britney's next album --whenever it ends up happening-- is a step up from Britney Jean. The whole Vegas career is cool and all, but we want some good tunes, too.
[Via Variety]
 For the best deals on Britney Spears tickets visit TiqIQ.com