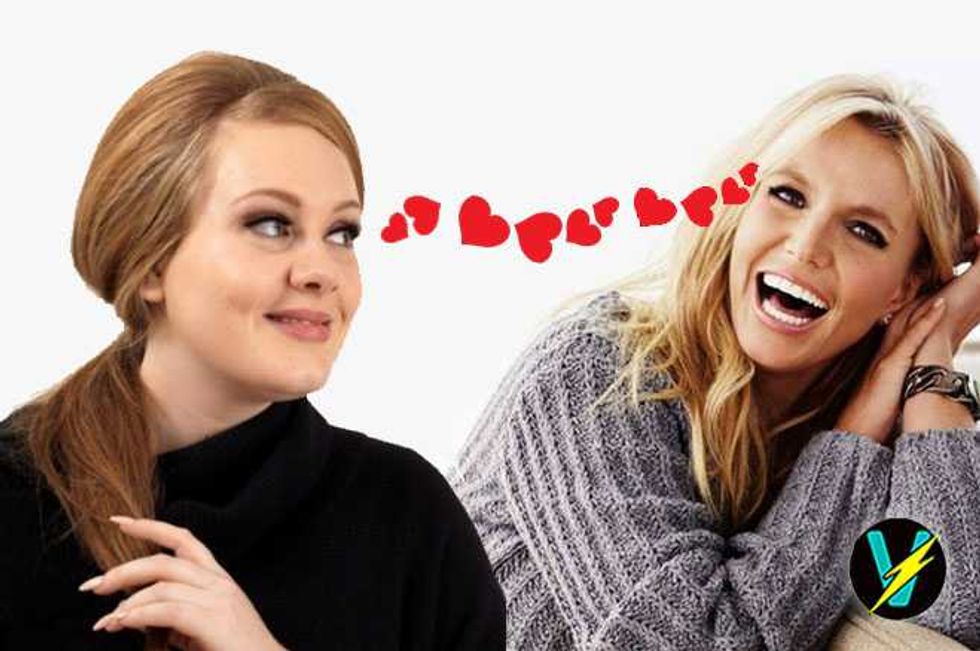 Britney Spears Rocks Ballet Moves To Adele
Britney Spears is a self confessed super fan of Adele, and along with the rest of the world is loving her new album.
As we all know, Brit can dance, but did you know she had some ballet moves up her sleeve? No us neither!
Scroll down for video
She posted a video on Instagram where she is pirouetting like a pro to Adele's Hello. She wrote;
"I could dance to this song a MILLION times...love you @adele!"
Turns Out Britney Spears' Baby One More Time Isn't Some S&M Homage
Turns out the two are in equal admiration of each other, Adele told I-D magazine recently;
"I'd like to tour properly. I'd like to see Britney in Vegas."
Spears responded to this via twitter;  "@adele I'll trade you 2 tickets to my show for 2 tickets to YOURS! Stop by #pieceofme and say #hello anytime!"
Adele Is As Majestic As Ever On '25′—Album Review
The 33 year old Toxic singer isn't the only celebrity fan of Adele and her 25 album. From Kate Hudson to Lena Dunham to Katy Perry, everyone is fangirling over Adele and aren't afraid to share their emotion...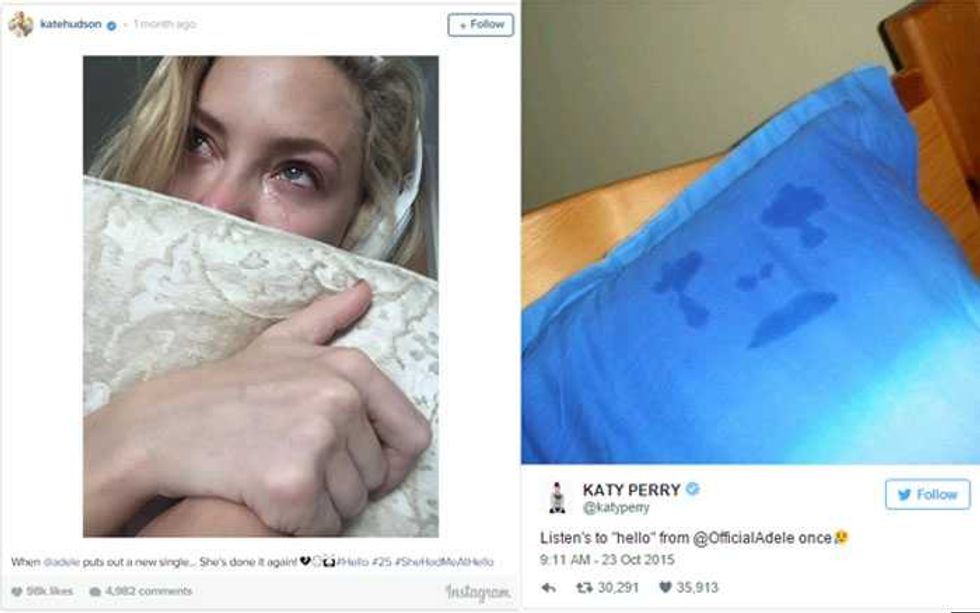 Celebrity uber fans of Adele
And so they should be, the album continues to sell an unbelievably mind blowing amount of albums. 25 has sold 3.38 million copies in a week according to Nielsen Music—more than any other artist since tracking began.
Seems like the whole world has Adele fever this Christmas!
Britney Spears Rocks Ballet Moves To Adele
Britney Spears Rocks Ballet Moves To Adele