Trending
The Princess of Pop provides the LOLs!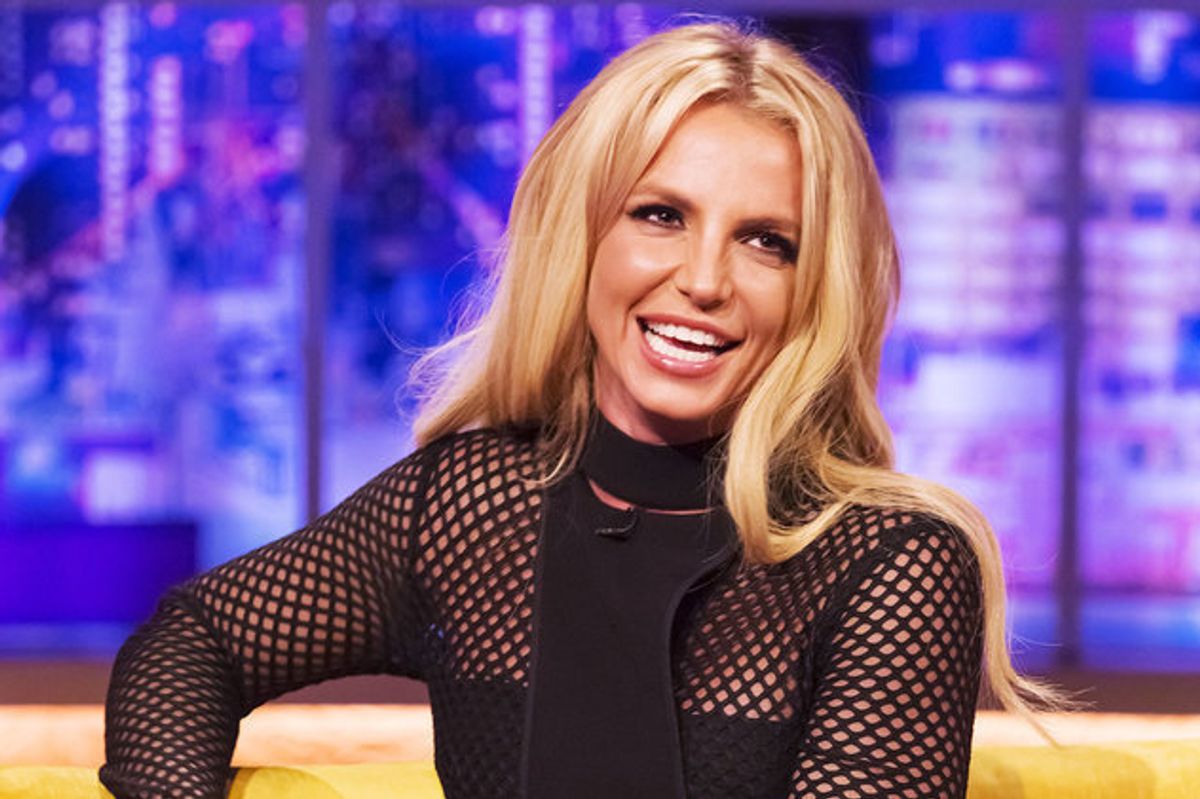 Image: Brian J Ritchie/Hotsauce/REX/Shutterstock
It's been a fantastic week for the #BritneyArmy. In other words, Britney Spears (AKA Godney, The Holy Spearit, et al) is actually doing promo for her fantastic, ninth studio album, Glory. Although it's all happening in the U.K., so, thank Godney for YouTube.
Some hysterical highlights: the reigning Princess of Pop (not debatable) sort of shaded the bananas buzz re: a rumored Justin Timberlake duet as well as Ariana Grande's Brit Brit pipes impersonation ("I've heard better.") in other interviews. Oops! But Britney's most entertaining moments went down on The Jonathan Ross Show. In short, she offered a G-Rated kiss to Alexander Skarsgard (lucky bloke!) as a result of a 'Spears Pong' challenge, said her grandma "spoke British," and claims she hasn't smoked weed since she was like, 17. She also dished on a nightmare blind date with a man who gave her "he looked like a lizard" vibes. Many can relate, Brit.
And then there was the brief game of Never Have I Ever, in which #Realney revealed she has passed gas in the past whilst performing. *Faints under desk* Also important: her singing two seconds of Taylor Swift's "Shake It Off" on a helium thing, which is the first time Brit Brit has gifted us a live vocal during the Glory era/basically since 2004.
One can also enjoy the immaculately mimed performance of 'Make Me…' which finds Britney rocking a form-fitting bedazzled number, perfect pigtails (okay, they're a tad bit disheveled), and executing many a strut/hair-whip. Slay us one more time, Brit.