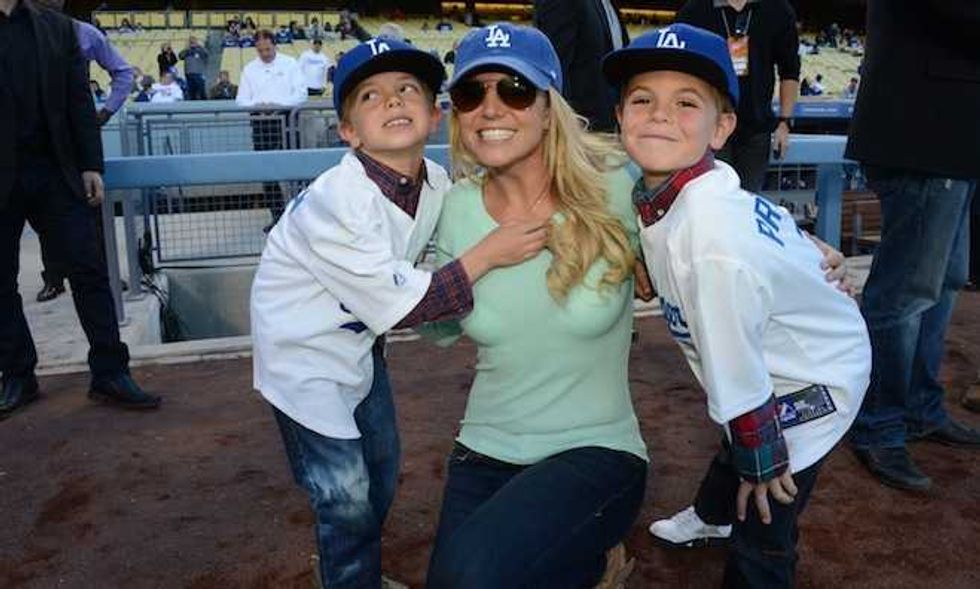 The song heralded in the finest press release of our time has finally been unveiled: Thursday night Britney Spears released the song that gave the world the word "Smurftastic": It's her soundtrack cut from Smurfs 2 and it's called "Ooh La La."
Word on the web is that "Ooh La La" sounds exactly like a Katy Perry song, and while we wouldn't exactly dispute that—it was written by Bonnie McKee, who penned some of Perry's biggest hits—it does have an appropriately sugary take on EDM. No grime this time for Britney, and no Perry-style double-entendres either; this is a song from a kids' movie, and it shows.
Still, it's good to have Britney back; This is her first new solo stuff in 18 months, and a fine appetizer for her eighth album. One question, though: Will.i.am hinted that Britney's new material would be free of the dance-floor anthems that have carried her comeback. Is "Ooh La La" a one-off, or was Will.i.am lying to us?