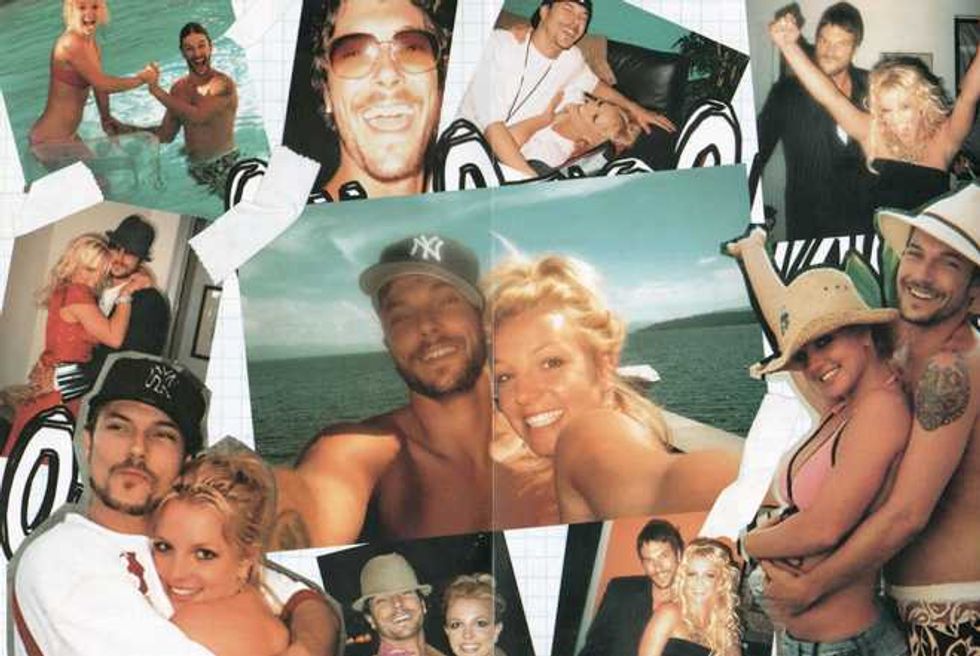 It's not easy to get a good quote out of one of Britney Spears' tightly-controlled interviews these days, but Britain's The Telegraph managed to squeeze something worth reading out of Britbot during "her only UK interview for her new album" by asking about her infamous 2005 docu-series with Kevin Federline, Chaotic.
"I would never do something like that again." She purses her lips. It looks as if this is the first time she's considered Chaotic in many years. "Actually, that was really bad," she decides. "That was probably the worst thing I've done in my career."
But does Britney feel the same about her 2002 movie, Crossroads?
"No!" she shouts, springing to life. "I like Crossroads! Fuck you!"
We like Crossroads, too. It was definitely a hell of a lot better than Glitter, that's for damn sure.