Britney Spears has hit back at Iggy Azalea in a not so subtle shade throwing tweet.
As Popdust previously reported, Iggy made some comments about their collaboration, Pretty Girls—implying it was Spears' lack of promotion that caused it to bomb.
Well Britney has come back with her own little dig via Twitter;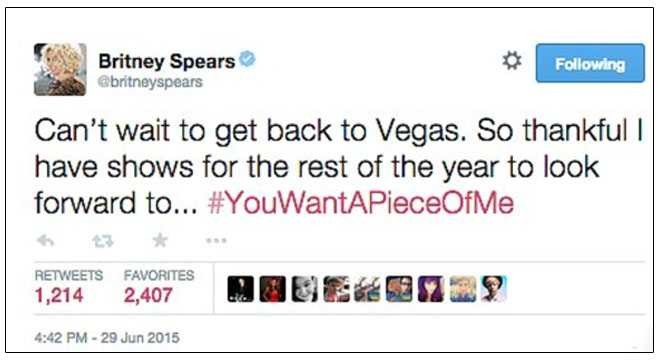 Now whilst it may seem innocent enough, Brit Brit is just reminding Azalea that she has shows booked (in Vegas no less) until the end of the year—whereas Iggy recently cancelled her Great Escape tour (although allegedly not due to the low sales (yeah right)).
And then there is the all important hashtag.  Cleverly disguised as the name of her song and of course the Vegas residency—it's definitely there as a challenge.
Bring it ON!