MUSIC
NEW MUSIC | Alabama Shakes' front-woman is starting a trio of perfectly balanced Nashville ladies.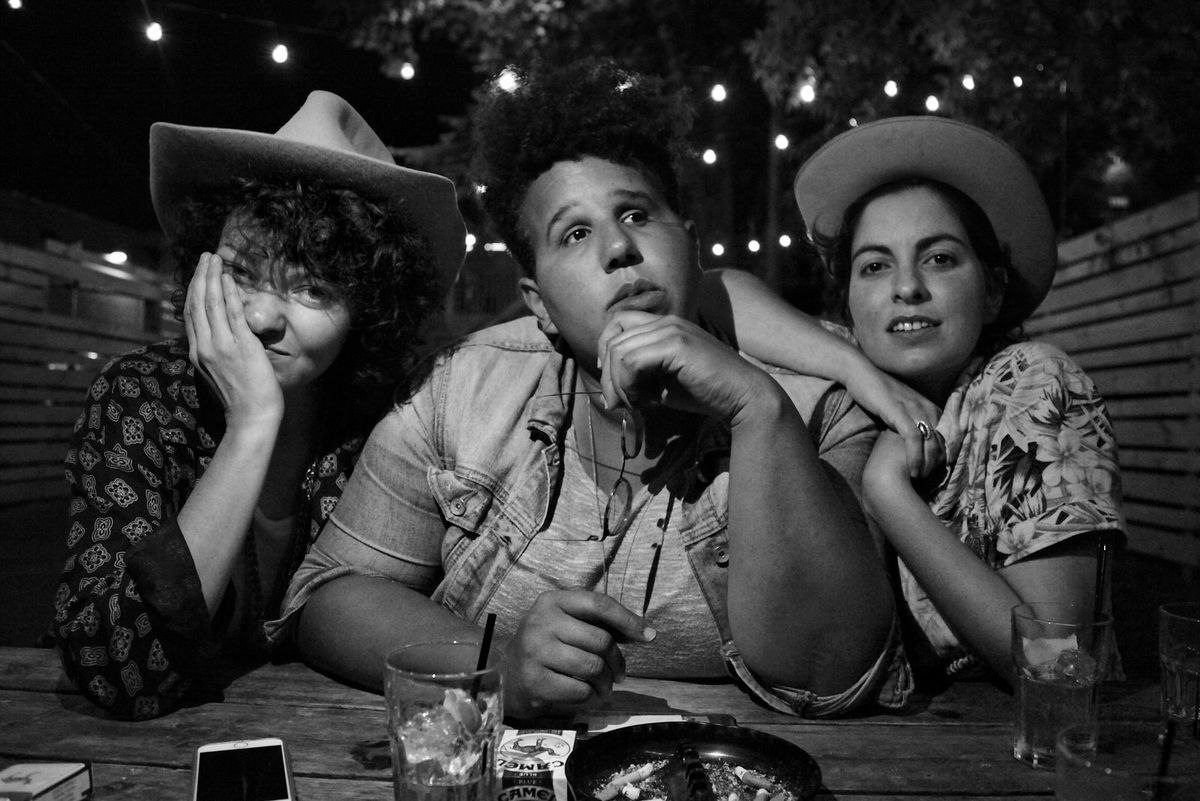 Sarah Harvey
"Musically," Mancari added, "listeners can expect drum machines, heavy harmonies and someone on a standup bass."
The Nashville music scene is well-known for the way its creators tend to form scores of different projects, mixing its musicians like a kaleidoscope for endless harmonies and countless LP's. As of this Friday, the city will see its newest group Bermuda Triangle hit the spotlight, made up of Brittany Howard (known for her iconic work as the frontwoman of blues group Alabama Shakes and punk group Thunderbitch), Jesse Lafser and Becca Mancari.
NPR got the scoop on the new group, and in an email, Howard gave a description of the band that's almost as fittingly mysterious as their namesake. Journalist Ann Powers wrote that "Howard may have been trying to throw this reporter off the scent by saying the threesome met "in a church of Scientology," but her claim that it specializes in 'sad dance hall music' accurately reflects both Mancari's lonesome sensibility and Lafser's loping, smoky singing style."
Bermuda Triangle is yet another departure for Howard from the classic Americana blues that got her acclaim and a three Grammy as the singer and power-guitarist for Alabama Shakes. The band, which last release Sound and Color hit stores in 2015, has climbed the ranks since they were first written about in the relatively obscure pages of Aquarium Drunkard in 2011. So, too, has Howard, who helped found the gritty punk group Thunderbitch during 2015 (it can hardly be said that Howard is idle with her time). Her acclaim from Alabama Shakes, paired with the enchanting fury of the music itself, brought Thunderbitch plenty of critical approval.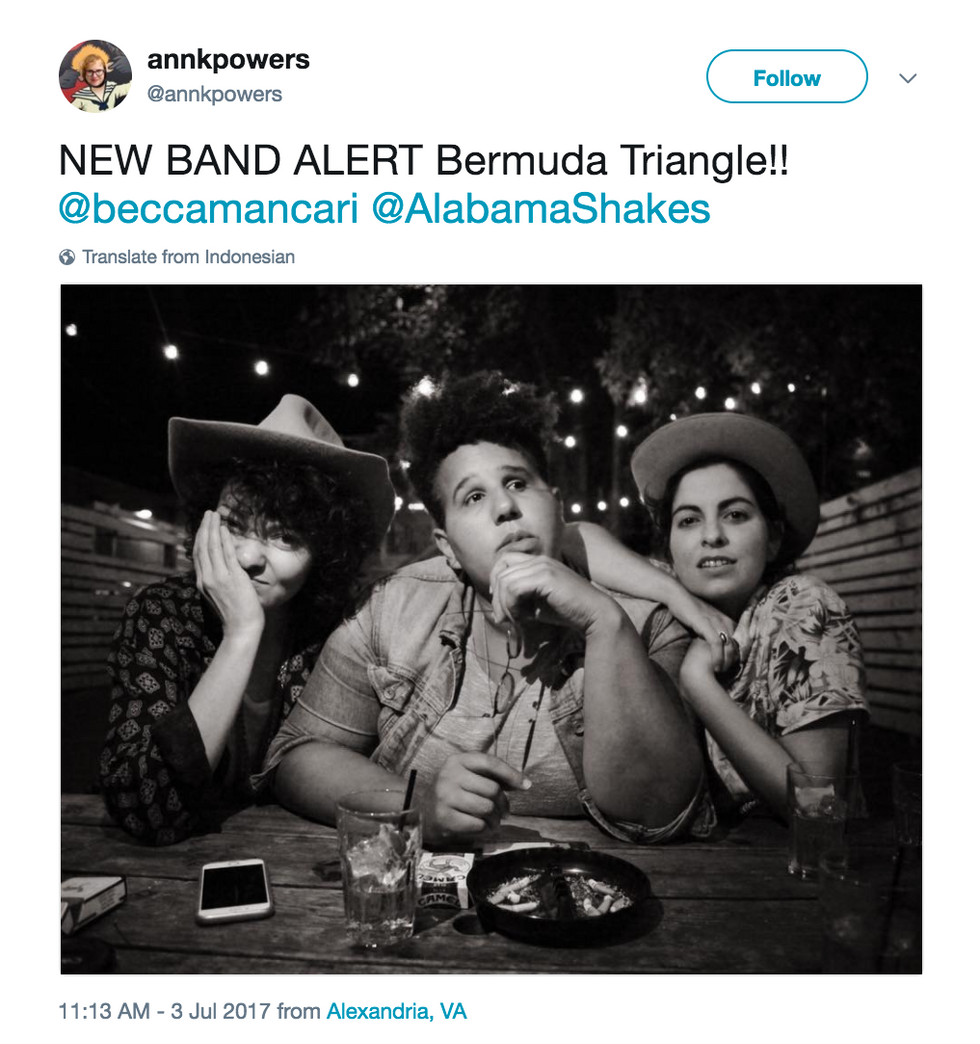 via Twitter
Lafser, for her part, comes from a swinging, twanging corner of Nashville. Her most recent release, the 2015 solo album Raised on the Plains, features Lafser looking the perfect picture of how non-locals picture a Nashville lady and a track titled "Darlin', It's A Waste of Time" that has harmonica, country guitar, and that special vocal affectation reserved for singers south of the Mason-Dixon line. She's the answer to the question "what if I'm a wayward soul, but also a woman who's tired of hearing the same men sing the same lines day in and day out?"
Mancari rounds out the trio with some especially spaced-out country Americana. She's got just a single track available for streaming at the moment (with plenty of live YouTube recordings), but her debut solo LP Good Woman is expected to drop sometime this fall. Her sound has drawn packed houses to Nashville clubs, and rounds out her two other bandmates with a softer, and as Powers notes in the Bermuda Triangle announcement, subtler touch. Her guitar scratches without shredding, and her voice is smooth, in contrast than Howard's signature roughness.
Bermuda Triangle is just the latest from these ladies. It's yet to be seen if it's also the greatest, but they're certainly setting the stage to stun.

---