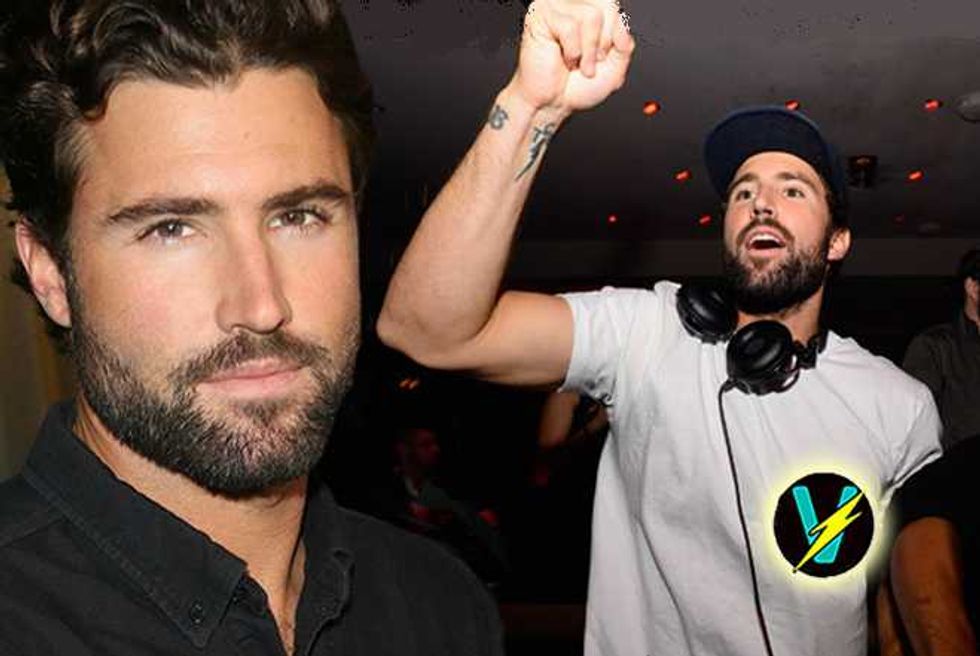 Caitlyn isn't the only one transitioning in the Jenner household.
Her son, Brody Jenner, has also undergone quite the change recently, going from professional Hollywood Douchebag to caring compassionate man.
Perhaps it's all just part of growing up—or maybe his father's journey has opened his eyes—either way, the 31-year-old is coming across as a pretty decent dude these days—as evidenced by his seemingly unwavering and unconditional support for Caitlyn.
"What are my thoughts on the transition? It's incredible," Brody told E! recently. "I think that it's probably one of the most historical things that's happened in a long [time]."
"I've known Bruce for a long time and I didn't really get along with Bruce," he continued. "Caitlyn I get along a little more, because Caitlyn is actually who she really is and she's living her life finally now as the person that she always was. Caitlyn is a much freer, happier person and I think that's very special, and I think that the most important thing is that people who are in that situation, don't be afraid to be yourself. Be yourself. And if you're not accepted by your family, there will be people who will accept you."
It's a long way from Jenner's Prince of Malibu, The Hills, and [cringe] Bromance days, where he basically was known best for being a self absorbed asshole who hung out with Spencer Pratt, dated D-listers such as Lauren Conrad and Kristen Cavallari, threw hissy fits on airplanes, and fought with fellow King of the Douches, Joe Francis, over Playboy Playmates.
Meanwhile, Jenner is going to be taking his warm fuzzy grown-up show on the road, doling out relationship advice to the needy via his new talk show, titillatingly titled, Sex With Brody, which premiers July 10 at 10.30pm on E!
The Hills Reunion—Kim Kardashian Cut As An Extra And Lauren Conrad's Fake Relationship