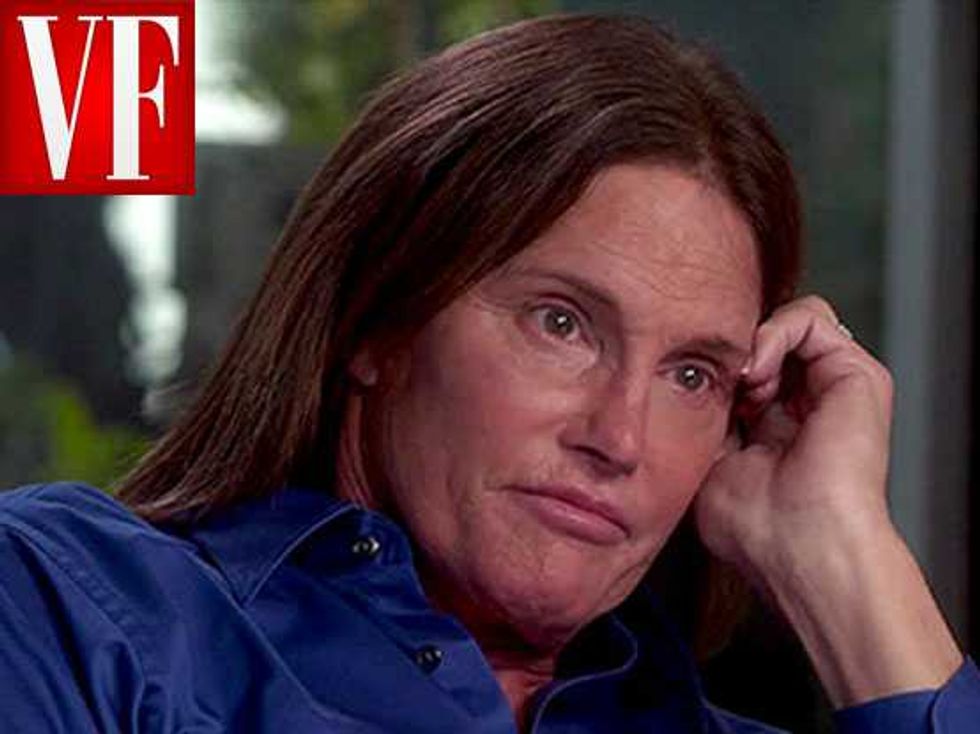 Bruce Jenner is only just in the process of becoming a woman and would you believe he's landed his first magazine cover already!
It's been revealed that the former Olympian's first photoshoot in his female persona will be for Vanity Fair—rumors are that none other than Annie Leibovitz will shoot the pics.
The pictorial is expected to hit the newsstands this summer and follows on from the co-ordinated but gradual exposure of Bruce's transition. It started with his interview with Diane Sawyer, moved onto the Keeping Up With the Kardashians: About Bruce special and is culminating in an eight part docu-series premiering in July on E! chronicling his new life as a woman.
Bruce has posed for his fair share of magazine covers over the years, including Sports Illustrated and GQ.  Leibovitz's talent is legendary and she has photographed the world's biggest celebrities over her 40 year career, including Queen Elizabeth, Michael Jackson and George Clooney.
This cover though, certainly marks a new experience for both of them!