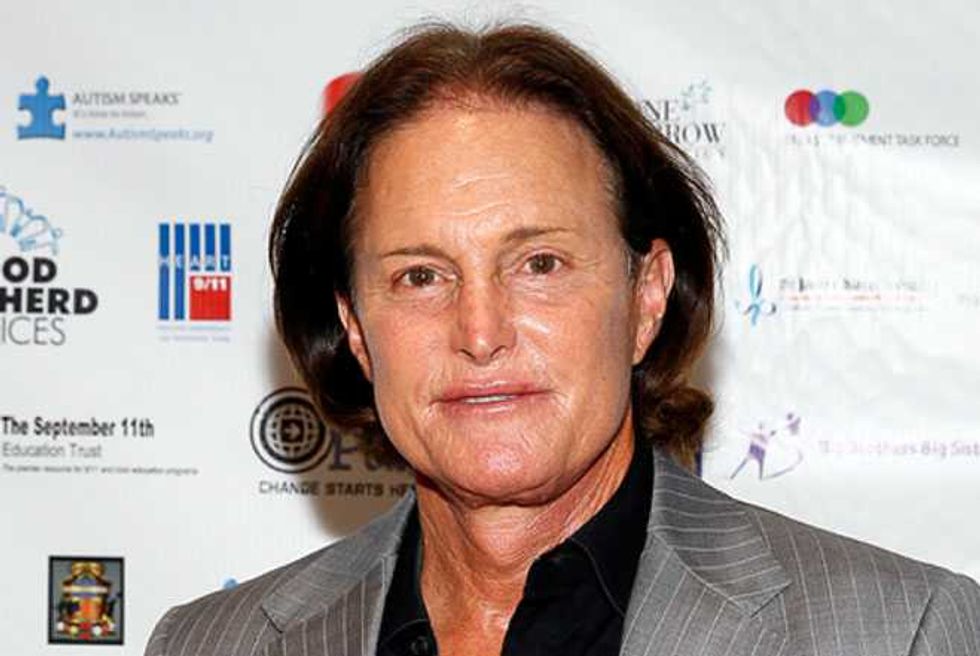 Bruce Jenner will present himself as a woman for the first time in public during his upcoming interview with Diane Sawyer.
As Popdust previously reported, the 65-year-old former Olympian is currently in the process of transitioning from male to female, and will be sitting down with Sawyer to talk about his mental state and journey in a two hour special, set to air on ABC on April 24.
According to TMZ, Jenner is using the opportunity to bid "a farewell to Bruce"—and, although he won't be dressing as a woman, or revealing his new gender appropriate name, he reportedly sees the interview "as the most significant event associated with his sex change—more significant than the surgical procedures that will get him there."
Bruce has purportedly already undergone a laryngeal shave procedure to flatten down his Adam's apple, in addition to a nose job and breast implants.
During the Sawyer interview, Bruce will apparently talk about his life from age five, when he first started identifying as female; the struggle he's undergone living as a man; and the impact his decision to undergo gender reassignment has had on his family.
Jenner has been the subject of much public ridicule, and hopes the interview will help educate the public, and assist others in the same position.