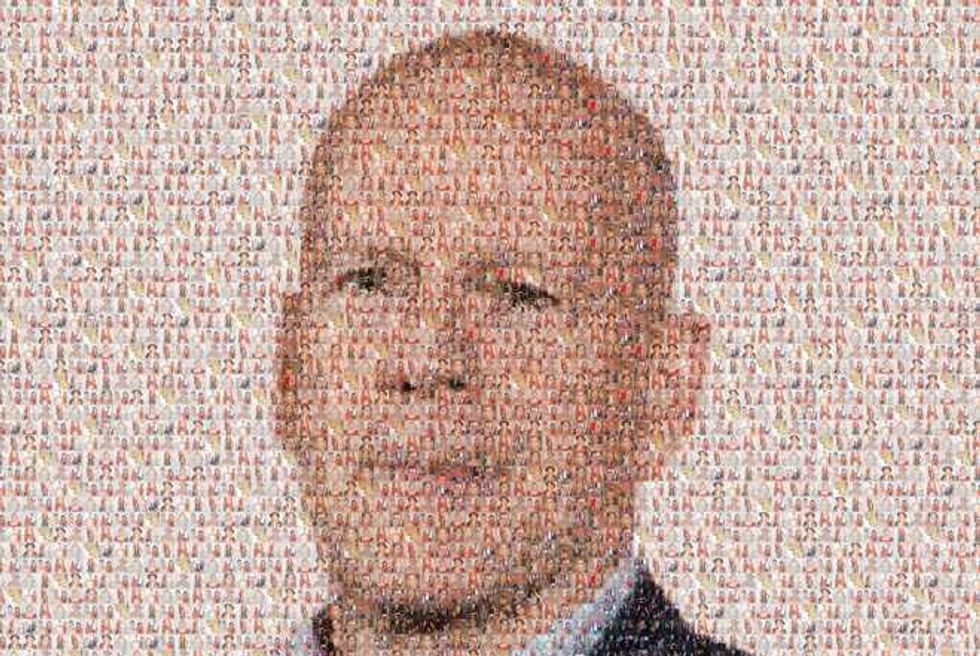 With the arrival of his seventh daughter,
Bruce Willis
continues his reign of genetic terror. He clearly has no social conscience. His defiance of common decency almost, almost, cancels out the artistic contribution of his brilliance in
Pulp Fiction
. One more daughter and no, 'We not good,' to paraphrase
Marsellus Wallace
.
The newest Willis sister is called Evelyn, big sister to Mabel, Bruce's first child with his second wife. Choosing normal names for the two younger girls shows an inkling of awareness on Bruce's part. Unless it was the guiding hand of their mother, Emma, a former model who looks like a prettier, younger,and more feminine Demi Moore.
But still, there is the Willis DNA, so dominant that when mixed with anything it still emerges triumphant. And this has already had an alarming effect on three lives, not to mention the citizens of the first world.
Just the other day, Scout Willis felt compelled to appear at a Hollywood gala in a sheer leotard, aggressively thrusting her bare breasts into the collective consciousness. This came right on the heel, or rather underpants, of her sister Rumer's appearance on some red carpet wearing a clingy dress with large, strategically miscalculated cut-outs.
We have already been following Tallulah Willis' topless thrift-shopping antics. We don't need a degree in psychology or even an MFT license to identify these cries for attention. Just as we don't need a panel of plastic surgeons to verify the procedures involved in transforming a notoriously Ugly Duckling into a so-so Mallard complete with died blond hair, porcelain veneers and nose-ring.
Some offspring eclipsed in childhood by famous parents decide to follow a path out of the limelight. Others work hard to distinguish their own identities in different fields. Still others, perhaps traumatized by a mother who spends most of her time trying to maintain a flawless illusion of youth, play out a public yearning for approval that can only backfire.
These Willis girls have been dealt a losing hand that is Bruce's fault. Sure, Demi hasn't been a good influence but the basic groundwork is all Bruce. How many bared nipples, pink underpants, Coachella debacles and red carpet disasters will it take for Bruce Willis to get a f-ing vasectomy?
Do we have to start a petition at change.org? I don't think it's too much to ask.