MUSIC
Currently, there are approximately 900 confirmed cases of COVID-19 in South Korea.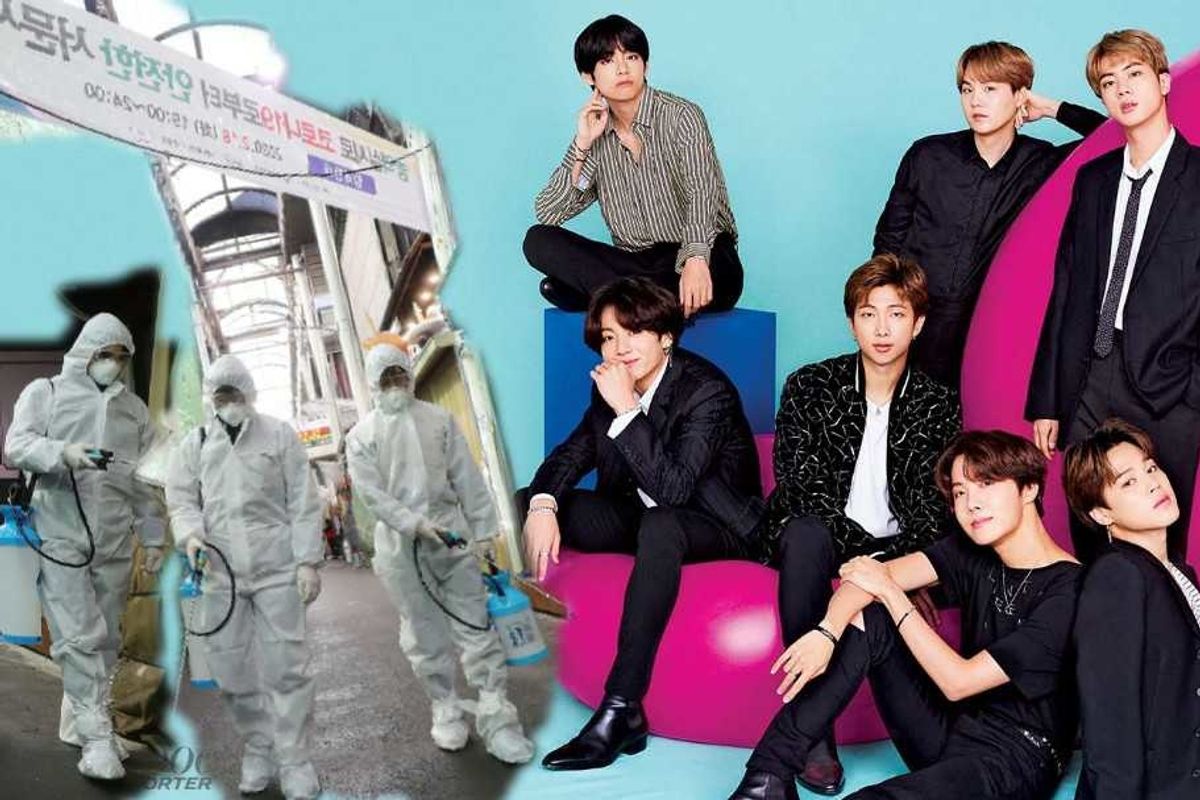 The K-pop phenomenon BTS has canceled multiple concerts scheduled in Korea due to safety concerns over the coronavirus.
In a post to their Twitter account (with over 24 million followers), they stated in Korean, "It is unavoidable that the concert must be canceled without further delay," translates Variety. "Please understand that this decision was made after extensive and careful consideration."
Fans who purchased tickets to one of BTS' April shows at Seoul's Jamsil Olympic Stadium will receive full refunds. The concerts in Korea's capital were meant to launch the band's world tour, so the decision is not made lightly. An outbreak of the coronavirus (renamed COVID-19) in South Korea has caused widespread alarm and prompted the Korean government to spend more than $13 billion in emergency funds (so far) in order to contain the virus and also combat the economic wreckage its caused worldwide. Currently, there are approximately 900 confirmed cases of COVID-19 in South Korea, mostly surrounding the city of Daegu (not Seoul) and consisting of members of a particular religious group, Shincheonji, which has a large following in the city.
The Centers for Disease Control (C.D.C.) has also warned Americans against traveling to South Korea. They stated "there is limited access to adequate medical care in affected areas," adding that "older adults and people with chronic medical conditions may be at risk of severe disease." While the symptoms of the respiratory disease can closely imitate the flu or a severe cold, people with compromised immune systems are particularly in danger of experiencing serious complications if they contract the disease. Globally, over 84,000 people are confirmed to be infected with COVID-19, and 2,700 individuals have died (with most cases and casualties in China).
BTS, fresh off the record-breaking release of their heavily symbolic music video for "ON," their hit single from their latest album, MAP OF THE SOUL: 7, will appear at their next scheduled concert on April 25 and 26 at Levi's Stadium in Santa Clara, California.