Top Stories
The Nashville-based performer's standout track is given a new life by producer and remixer Bodytalkr.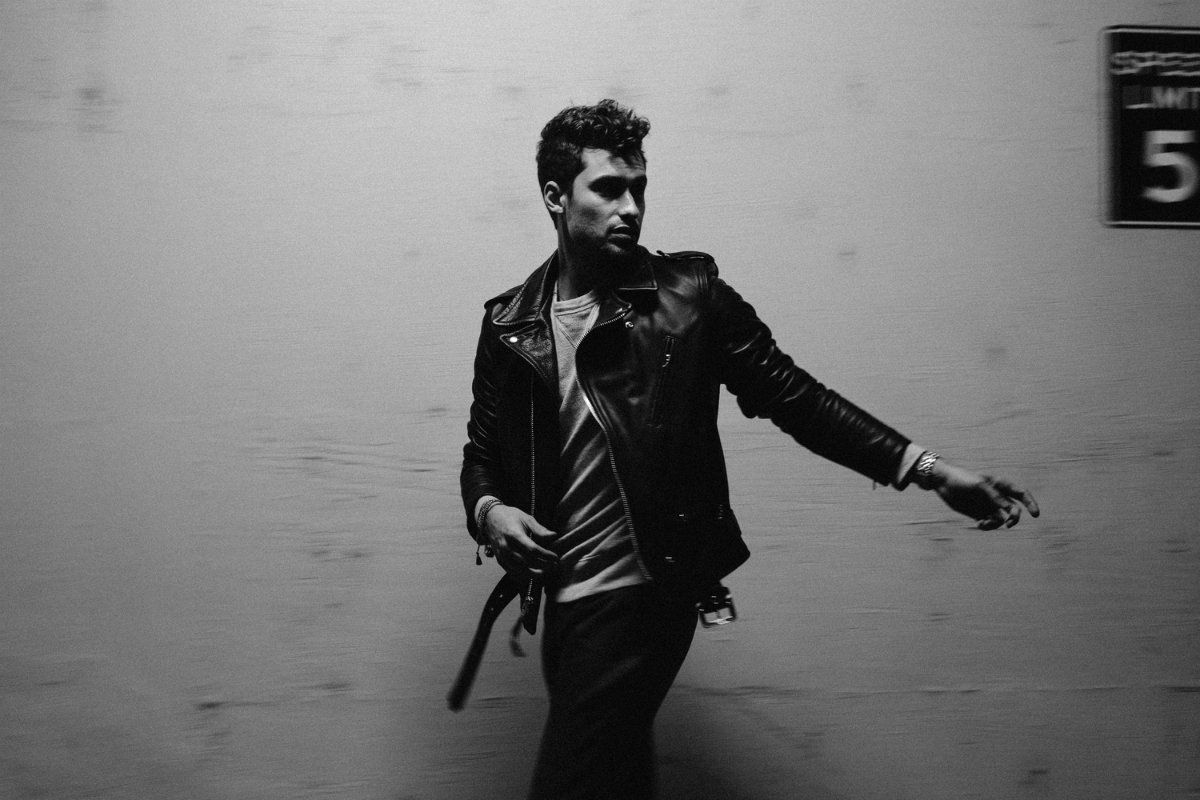 Remixes can be hit or miss and are typically aimed for club play and to heighten the sense of inescapable euphoria or angst. Or its synthetic flourishes and EDM adornments can completely flip the song and give it a new, sometimes darker, meaning. Nashville's own C. Shirock branches out his heart-wrenching "Back Against the Wall," a cut from his 2016 solo debut, the 11 EP, with a feverish and sinister reinvention. The remix, with collaborator Bodytalkr (who also worked on Shirock's "Any Minute Now"), seems to deconstruct the original and rebuild into a stark, devastating creature--and that's a great thing. Popdust is honored to get our hands on the brand new remix, premiering exclusively today. "I love this remix. It totally reimagines the track, and brings out the darker side of the lyric," shares Shirock, who previously fronted the alt-rock group of the same name.
"I love the intro fading into the broken beat. It reminds me of how Radiohead approaches rhythms a little bit. And I love the dropped half time version of the chorus. Bodytalkr (Jeremy Lutito) did an amazing job reinterpreting the track," he adds. Having known Lutito "for awhile now" and been a fan of his work "both as a producer and a drummer with Leagues, Erin McCarley, and his work as a programmer and remixer," he reached out to him about taking a spin at "Back Against the Well." "I was really excited to hand over [the song] to see how he would reimagine it in a remix," Shirock says.
While he did give Lutito "some references" about what direction he imagined, Shirock took his hands off the project and let the producer have complete freedom. "I trust his ear, and once he had a direction and a rough cut, I gave a little more feedback. But it really represents how he heard the track in the remix form," he recalls.
Take a listen to the new remix below:
What are some of your favorite remixes of songs?
Right now, I love a lot of the work that Seeb is doing, DJ Snake, Osmo (he did a remix for my track, "Haunted"). My friends in Basecamp have done some cool remixes, as well. I'm drawn to the marriage of pop melodies with the heavy rhythms and bass lines. Without those melodies and hooks, though, I don't get too into the electronic production on its own.
Having lived the missionary life and been exposed to different cultures, how did that ultimately inform your music?
Growing up in the Philippines and Scotland informed my approach to music in a lot of ways I'm just uncovering. From small musical games that we used to play growing up in Baguio to the landscape and sounds in rural Scotland--Aberdeen, Scotland gave me grandiose ideas of how music could be approached…sweeping sounds and landscapes and driving rhythms.
What did it teach you about the world?
It taught me early on how big and diverse the world is. That it was so much more than my neighborhood, or school, or the people I lived life with. I saw people living happily in huts in the Philippines, farming rice, and fishermen in Scotland. I am so thankful for that experience and that my parents were brave enough to take their four kids on that crazy journey. I also learned a lot about change. It was hard developing friendships then having to say goodbye.
Were you exposed to the music of those cultures?

I was. I started playing piano in Philippines and had music in school. There was also some traditional Filipino music I was exposed to at events and weddings. In Scotland, we were surrounded by music, both traditional and what was happening in pop culture during that time.
Your album has been out for a number of months. What song do you return to the most?

I go in waves. Right now, I'm really excited about "Wake Up." I can't wait to play it live with a band. And the closing lyrics are some of my favorite I've written.
How do you think you've changed through this album?

This was the first work in the studio I've done as a solo artist. In some ways, it felt very familiar and like coming home. In other ways, it felt like starting over and reinventing myself. I've learned so much about my strengths and weaknesses, and more importantly, how to let go of things--how to let other people do what they are great at and trust them in the process.
---
READ MORE ABOUT MUSIC...
Interview: Sarah Solovay on her comeback EP, Madonna & going to Yale
Premiere: The Sextones conjure '70s soul on "Can't Stop"
Premiere: Farrah Mechael empowers with "Be Here"
---