MUSIC
Dancing with the Stars winner turned Broadway leading lady turned... Cabaret singer? How Rumer Willis turned a step down into a major step up.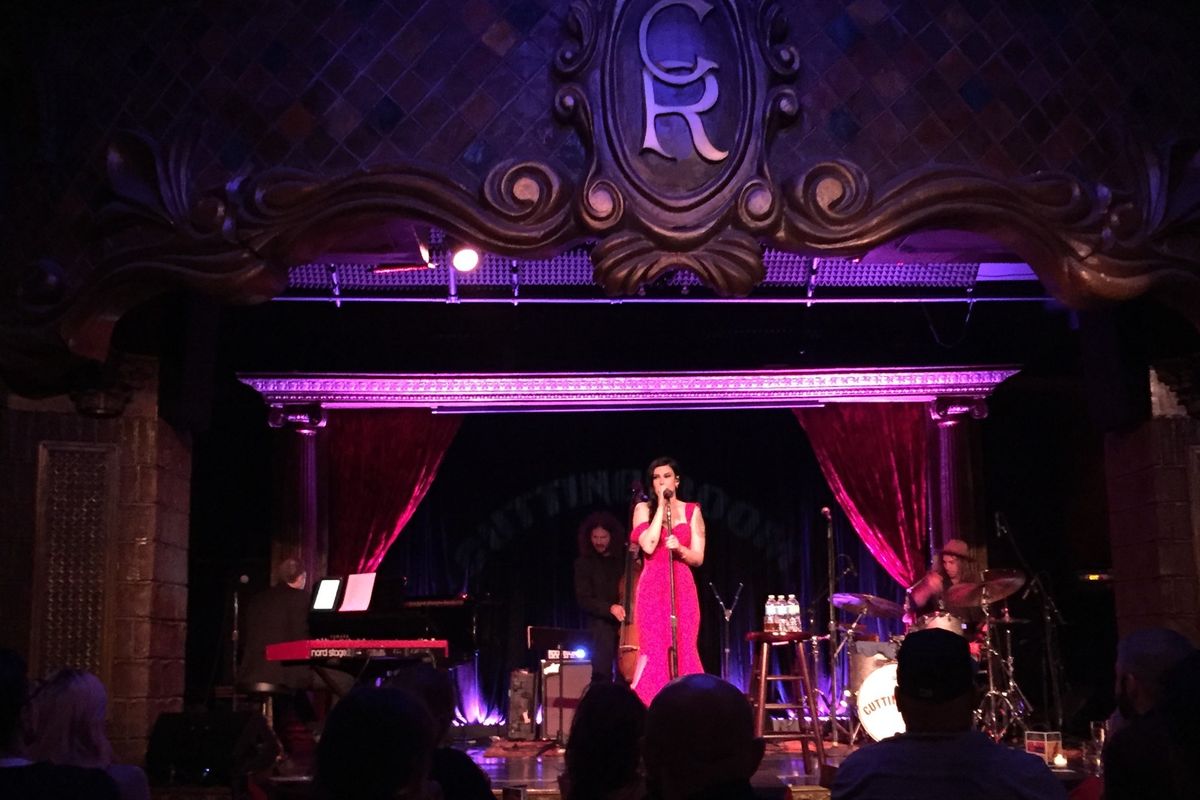 The trajectory of a star is usually easy to track. The rise to fame, the big break, the golden age, and finally the victory of lap of hosting gigs and panel positions (or the embarrassing scramble to pay their debts). Cabaret shows are usually a part of the rise to fame, the moment of waiting for discovery, or they come at the end of the career as an artistic indulgence or a money-grab. So why would someone who's hitting their stride, like the Dancing with the Stars winning leading lady of Chicago, Rumer Willis, decide to embark on a cabaret-esque show tour?
One compelling answer for this question is that Rumer Willis puts on a damn good show.
Taking the stage shortly after midnight at a swanky midtown cocktail thrust, The Cutting Room, Rumer Willis mounted the stage with a casual confidence, saying a few broad words about love before breaking into a Dean Martin style "Sway (Dance with Me)."
Beyond being a top-notch cover, the song was a bit of a misdirection. Its reserved vocals and contained rhythm left me expecting a more traditional cabaret performance, one during which I would talk and eat and sometimes listen in the background to the show.
That would not, however, be the case with Rumer Willis' Over The Love show.
Willis held the audience totally accountable. She was funny, too, jabbing at the marriage/kids/picket fence culture of people her age. She covered the same topics as late 20s comedians do, with much of the same relatable grace. Above all she encouraged participation, telling us to cheer and jeer and "take pictures and stuff... but tag me because I'm building my empire."
The rest of show was packed with the immense talent of both Willis and her backing musicians. Delving into songs that required the sort of full-tilt belting for which she was praised in herChicago run, she showcased the formidable range of her voice. This came out especially strong on her cover of Amy Winehouse's You Know I'm No Good.
The band was incredible. A wild-maned drummer, dubbed "Birdy" by his fellow performers (real name Rod Humphreys), provided an absurdly tight rhythm for the show without sacrificing a hint of energy. Will Harrington tore up the piano riffs and made every interlude worth listening to. And singer Tye Blue came with it on light-hearted duets in addition to a spiritual intermission.
The show had an intimate feeling, friends and family of Willis were present, if not dominant, in the crowd. It was her friend Nicole's birthday so Willis and Blue brought her on stage for "Happy Birthday." This at times was so prevalent in the between-song monologues that I felt more like somebody's plus one at a wedding than an equally anonymous customer of the bar.As the feeling of intimacy increased, so did the willingness of Willis and Blue to go buckwild riffing and belting at every opportunity, giving the show a very special feeling of one-time-only experimentation.
Rumer Willis filled the rare artistic position of expanding on the form by working completely within it. This was, by all accounts, a cabaret show. But by no means was it boring or unoriginal. It was an excellent rendition of something that's been done before and will be done again. However, with her immense collection of talent, Willis made sure that no one will soon forget her contribution to the cocktail tradition.
Check out another picture below of Rumer Willis at The Cutting Room: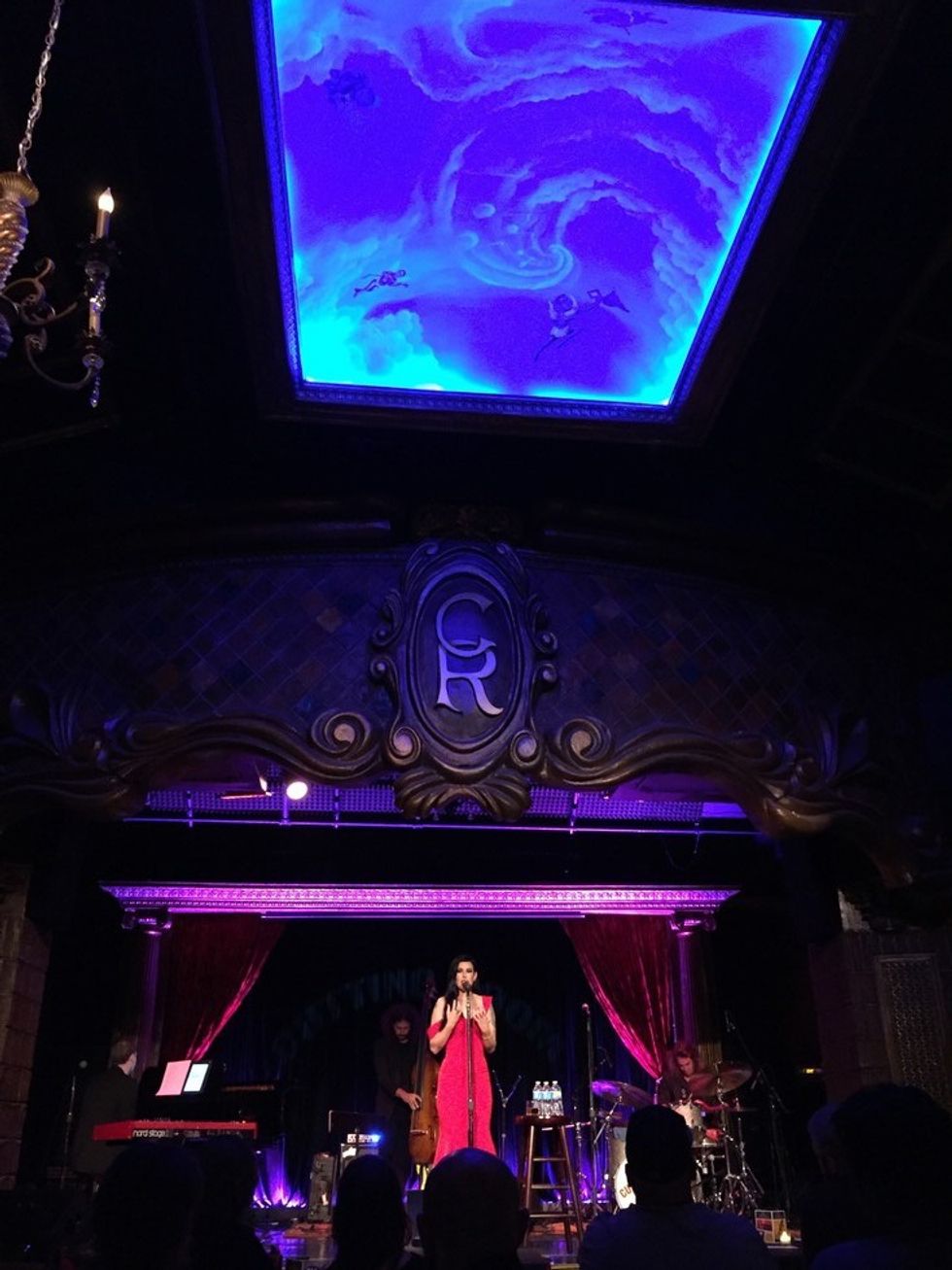 Related Articles Around the Web