Now that Caitlyn Jenner is living her authentic life, she has vowed to help as people in the transgender community as possible….starting in her own neighborhood.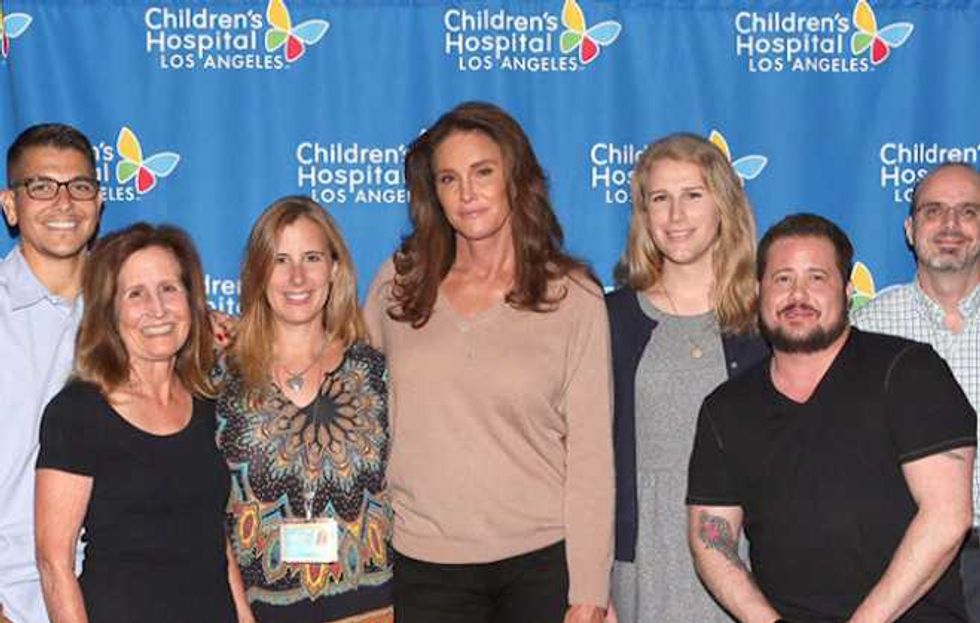 "Caitlyn has befriended a group of homeless trangenders who hang out on the beach in Malibu," a source close to the reality super star tells Popdust exclusively. "It's very difficult for many members of the trans community to find work, and because of this, so many are homeless."
Austin PD Welcomes Their First Transgender Officer
Jenner, 65, is hoping that her massive public reveal coupled with her docu-style series I Am Cait will help soften the societal bias so many trans people face. Until then, she is taking her efforts to the streets, literally.
The former Olympic athlete regularly brings food, cash, and clothing to the group, but her favorite thing to give away are gift bags from Hollywood events. "They are always filled with make up, moisturizers, perfume. Those are her favorite things to give away because the girls gets so happy!"
The World's First Transgender Modeling Agency
"Caitlyn is always more than happy to help in any way she can," the source adds. "She instructed her agents and managers to prioritize any trans-charity project ahead of anything else. She wants to visit as many schools, hospitals, and homeless shelters as possible and be an example for anyone who is one this journey."
On August 16, Jenner teamed up with re, Chaz Bono, at the Children's Hospital in Los Angeles for an event with the group "Transforming Family", a support group for people with family members struggling with gender identity issues.
I Am Cait Recap—This One's All About The Family…
The organization's goal is to provide a safe place for transgender youth, and to "determine how best to support a young person who is transgender, gender non-conforming, or questioning their gender identity. We have found that, together, we can most effectively support our youth and advocate for their best interests."
Woman Rescued By Homeless Man Raises $16,000 For Him