Top Stories
She'll still be Cait though, until further notice.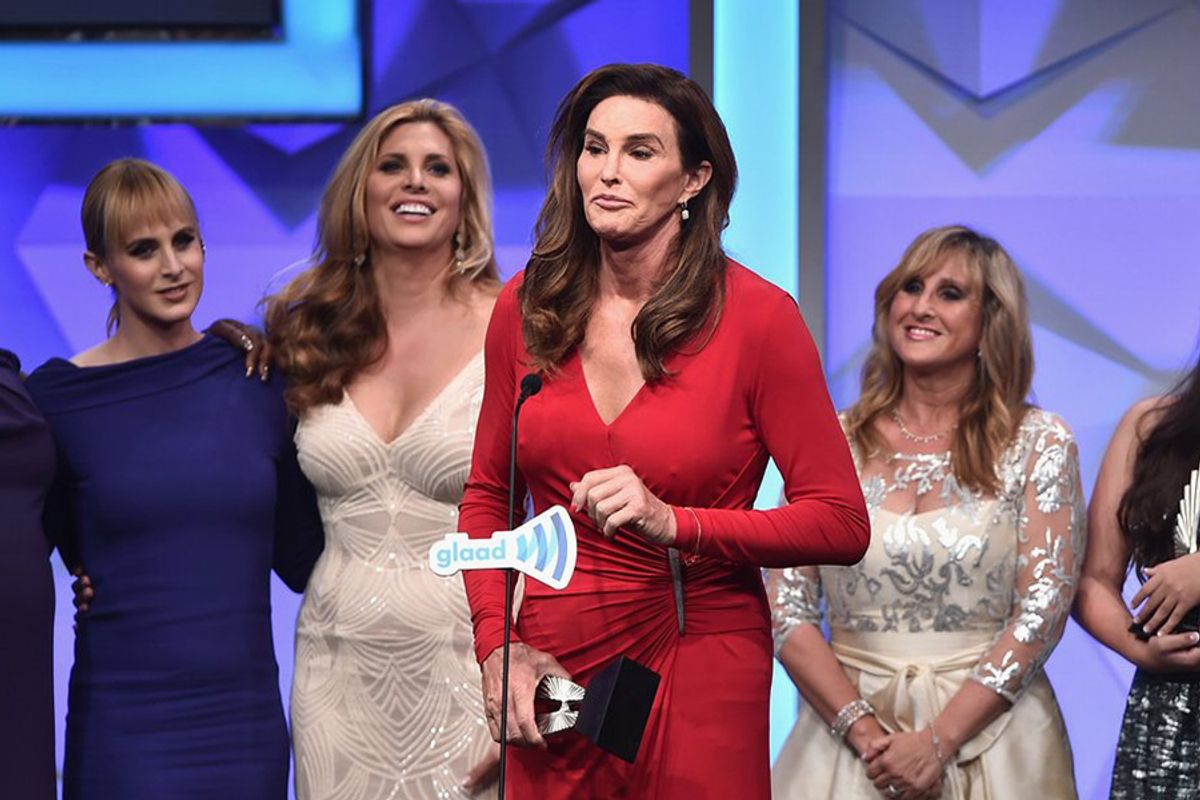 Caitlyn Jenner's reality show has been cancelled after only two seasons, she revealed in a chipper tweet, saying 'it's time for a new adventure.'
Uh-oh.
But don't worry, she won't be leaving your TV screen. She will return to the family cash cow (no, I'm not shaming Kim here), Keeping Up With The Kardashians.
E Entertainment issued a face-saving statement about the cancellation:
We are incredibly proud of the two seasons of I Am Cait, a groundbreaking docuseries that sparked an important and unprecedented global conversation about transgender people, their struggles and triumphs. Caitlyn and E! have mutually decided not to move forward with another season at this time. She will always remain a part of the E! family, and we look forward to continue following her journey as she appears on Keeping Up with the Kardashians.
In layman's terms, this means:
'Nobody watched the show. Bye.'
Caitlyn will continue to remind us of her transgenderedness by appearing on the third season of Amazon's series Transparent.
One reason for I am Cait's low numbers may have been her shaky status within the transgender community.
She is widely resented for her white privilege and perceived grandstanding about her transition.
A Facebook page called I Ain't Cait announced the show's cancellation with the headline 'Ding Dong, The Witch Is Dead.'
Caitlyn will continue to struggle for acceptance in the community, but her stance on various issues (e.g. her Republican politics) may continue to cause resentment.
How will she reintegrate into the family show, we have to wonder, having vacated to prove that she was a star in her own right?
Remember when she announced triumphantly. 'I was the real story all along!?'
Well, there will always be a story if your name is Jenner or Kardashian.
I would like to see her fight with her daughters over clothes and handbags, or maybe make a grab for Kris's 'boyfriend' Corey!
So many possibilities!
Good luck Caitlyn, and Bon Voyage!
---
READ MORE ABOUT CAITLYN JENNER

Kris Jenner 'Confused' That Caitlyn Wants To Date Men Now

What's Up With Ted Cruz, Caitlyn Jenner, And The Bathroom?

Caitlyn Jenner Is The New Face Of MAC In Landmark Deal

---