Gaming
"Welcome to the bloody first"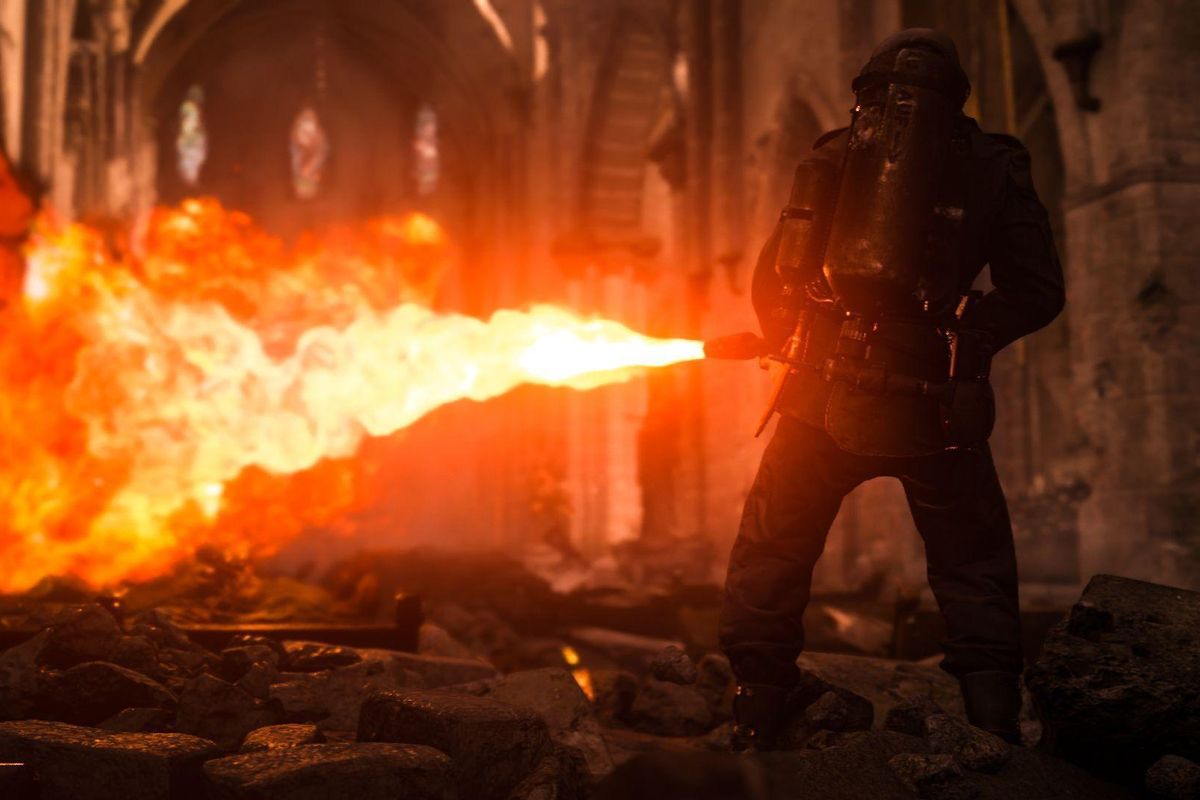 Activision
Following the somewhat bitter disappoint, both commercially and critically, of last year's Infinite Warfare, Activision has opted to return Call of Duty to its roots in 2017. Today, Activision not only released the official trailer for their long-teased Call of Duty: WWII, but also livestreamed its first official gameplay segment.
The game is currently under development by Sledgehammer Games, a faction of former Dead Space devs responsible for 2014's Advanced Warfare as well as some of the gameplay functions in Modern Warfare 3. In addition to a robust single-player campaign, Sledgehammer and Activision have promised a cooperative version of the main arc as well. Of course, the game will feature a rich multiplayer system, prestige and all.
One of the most exciting elements of the trailer is the apparent return of so many classic CoD weapons. In the short, story-heavy trailer we can already spot the Tommy Gun, MP40, and the potent stopping power of the MG42. These should be especially useful in the game's newly minted Nazi Zombies mode.
The story will follow the arc of Ronald "Red" Daniels, a pure-of-heart but naive Texas native, as he joins the "Bloody First" Infantry Division in the war against German fascism. According to an interview with Polygon, the story will set up a conflict between Red's two supervisors, Pierson and Turner, upon whom he will heavily rely to survive the war.
"At the same time, they each embody a very different worldview," says Narrative Director Scott Whitney, "with Turner embracing a man before the mission philosophy, while Pierson is all about the mission before the man. Over the course of our story we see how these two philosophies come into conflict and how Daniels, caught in the middle, learns to navigate a path for himself."
This philosophical conflict and its very immediate impacts on the lives of humans beings could serve to teach an age-old lesson about the horrors of war and fascism to a new generation in a way that the tongue-in-cheek operatics of recent Call of Duty games, with their grandiose heroes and wacky sci-fi elements, struggled to achieve.
Call of Duty: WWII is set to release November 4th, 2017 on all major platforms.