The singer-songwriter genre is known for exploring emotions, but Callaghan's work takes that expectation to a new level.
After moving from London to Atlanta, Georgia seven years ago, Callaghan has made her way thoroughly across both the United States's geography and its music scene. Over that time, her sound has developed out of influences of pop, country, Americana, and most recently, movie soundtracks with the recording of her EP "The Other Side." The EP is the first in the series of three projects that will be released this year in lieu of a full length album in light of the changing music industry.
The album explores her themes and sounds for the songwriter. The title track is a roaring pop song diving into the political tension both the U.S. and the U.K. have dealt with over the past year or so, a song Callaghan felt had to written in these often trying times. A pop influenced ballad is available on "Surrender," a tortured track of being very deeply caught in a relationship but not wanting to pull away. Sweetness and love can be found in "Solid Ground," a song exploring how good falling for the perfect person can feel, while heartbreak and loss is painfully felt on "I Don't Know How To Lose You," a reflection on a passing of a loved one. However, regardless of subject matter, these songs all share the same storytelling capabilities, likely a result of Callaghan's influences in the cinematic and country worlds over the past few years. It will be difficult to listen without feeling some sort of tugging at your heartstrings.
Over email, Popdust asked Callaghan some questions about "The Other Side," as well as her experience touring across the United States and the United Kingdom.

---
You came from the U.K. to the U.S. to start your music career. What have you noticed in your time in both places about the music scenes - how are they similar and how are they different?
I've been in the US for almost 7 years now. I started in Atlanta for 2 years, then lived in Nashville for 4 years and am now based out in LA. I've also toured across 47 states and it's been really interesting to travel all over the country and take inspiration from the places I go and the people I meet. It definitely gives you a new perspective on the world, and where you're from, when you live somewhere else.
America and the UK have both been very supportive of my music and I've been lucky to benefit from the kindness of strangers as I tour around both countries. Both places have incredible music scenes and venues. One big difference is distance. Touring the USA involves some real road warrior travel. We once finished a tour in Seattle on a Sunday and thought we had ages to get back to Nashville for our next show on Thursday - then when we checked we realized it was a 39 hour drive across 2,300 miles so we had to get straight in the car and drive! One of the lovely things about touring in the UK is that the distances are shorter and I'm often driving near friends or family so I get to stay with people I know or stop off and have a cup of tea on the way to a gig!
Each year since 2013 we've done a Callaghan Across America House Show Tour spending a month or more on the road playing shows in fans' homes and gardens from coast-to-coast. Last year I brought the house show tour over to the UK, for the first time and it was great to see the house concert trend being really embraced by UK audiences.
You are releasing your latest EP, "The Other Side." What was the recording process for this project like?
This EP was recorded out in LA over a couple of weeks. I was lucky enough to work with some incredible musicians and producers on this record.
Producers Starr Parodi and Jeff Fair have created music for some of the biggest movies to come out of Hollywood including Braveheart, Mission Impossible and the James Bond films to name just a few, and Anthony Resta, who is originally from Canada, has worked with legendary artists such as Elton John, Duran Duran, and Blondie.
I was very involved with the production of this record, drawing on the influences of artists I was listening to such as Coldplay, Kodaline, Say Lou Lou, and Tom Chaplin.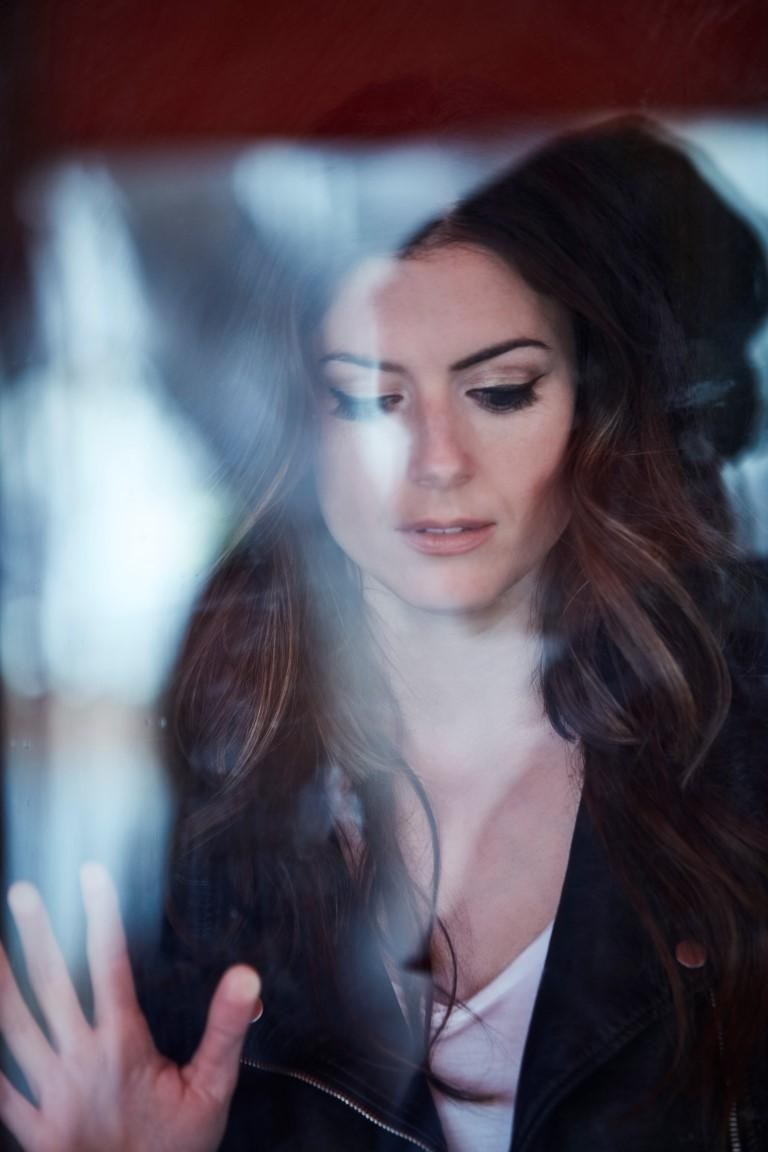 This is not your first EP, but many people think it is quite different from your previous work. How do you feel about it comparatively?

I recorded my first two albums in Atlanta and Nashville. The second one definitely had some country influences on it, as you'd expect from Nashville. I think you always just write what feels most true and real to you at the time and try to present that to listeners in the most impactful way.
The new record was recorded in LA and has more of a pop sound with some big anthems, but still keeping the honest emotion of singer-songwriter. Having the opportunity to work with producers who are at the pinnacle of the film music industry gave me the opportunity to explore a sound that my songwriting has always leaned towards, creating tracks which draw the listener in, paint pictures in your mind and stir emotions.
These songs are perhaps more personal than ever, with the lyrics touching on subjects such as the loss of a family member in "I Don't Know How to Lose You", or the experience of being in the UK for the EU referendum and the USA during the recent elections in "The Other Side". Songs like "Surrender" offer raw emotion while "Solid Ground" is an uplifting anthem.
You toured this spring throughout the U.S. Have you been playing the new music, and if so, have you learned anything new about the songs from performing them live after they've been recorded?

It always takes a while for a new song to settle into a live show. I always think you don't really know a song until you've played it live for lots of different audiences. Because I usually tour with one or two musicians we tend to create live versions of the songs that are quite different from the studio full band productions. I think if a song can stand up when it's performed just with vocal and a guitar then that's a good sign that it's a strong song.
It's always interesting to hear people's reactions to songs after the show as well. Whatever I originally wrote the song about, and the emotion it created for me, might be completely different to how someone else hearing it reacts and interprets it based on their different experience of life. That's what make songwriting so interesting — once the song is out in the world it's anyone's to interpret for themselves.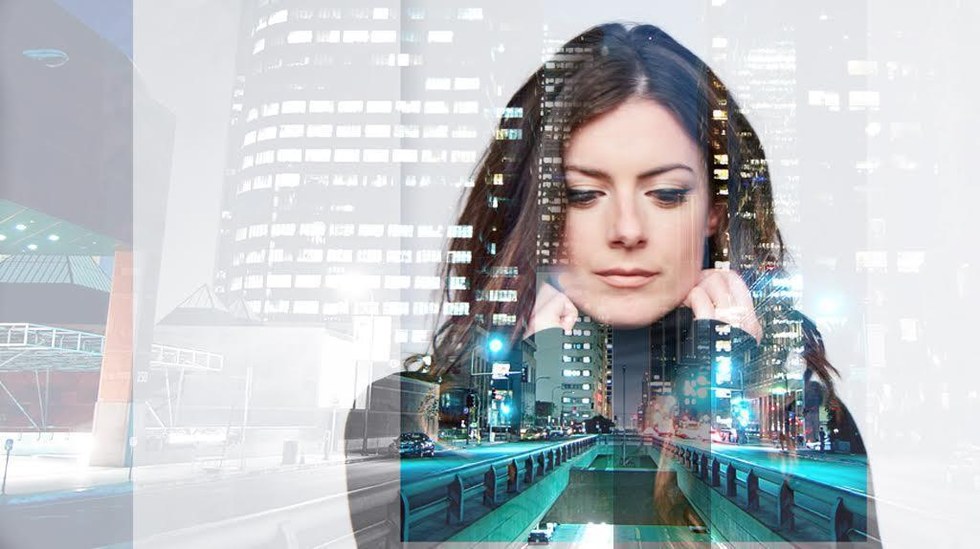 Now that you've released your EP, you're going on tour across the U.K. What are you most looking forward to about that?

The tour has been really enjoyable — so far I've played in Birmingham, Edinburgh, Glasgow, York, and Tynemouth. The audiences have been really great at all the shows and I finished this leg of touring off last weekend with a set at Joy Festival where I'm sure the weather was a good bit hotter than it is where I live in LA!
I've got some more UK dates coming up this Summer. I'll be playing Cornbury Festival and SummerTyne Festival as well as shows in Cambridge, Milton Keynes, and Canterbury in July. SummerTyne is always a great festival and I'm looking forward to seeing Beth Nielsen chapman perform on the same night that I'm playing, and it's really special to be playing at the final Cornbury.
---
Callaghan's new EP, "The Other Side," will be available tomorrow on Spotify and other streaming platforms.