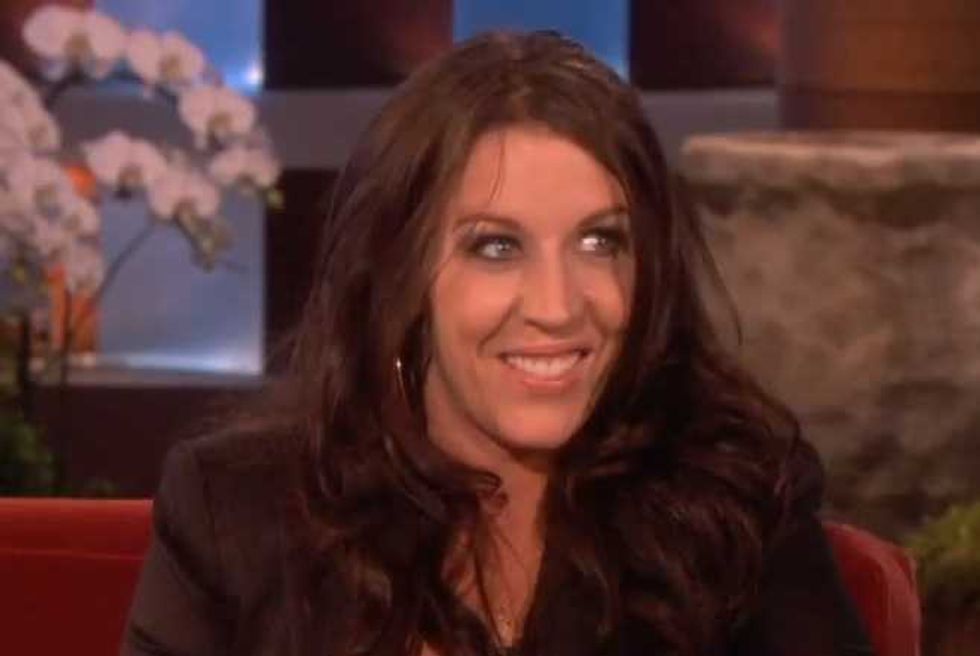 Those first who met Justin Bieber's 37-year-old mother, Pattie Mallette, in Never Say Never now have even more of a chance to learn about the woman who birthed our generation's greatest Internet prodigy, thanks to her new memoir. Mallette stopped by The Ellen Degeneres Show to chat about Nowhere but Up: The Story of Justin Bieber's Mom, out today, and all things related to raising a baby (baby, baby, oh) like Justin.
Despite being a single mom, she worked to dispel any belief that Justin's father Jeremy was a deadbeat dad. "His dad's been around since he was a baby. So some people think he just came around when he became famous, but that's not true," she explained. The two broke up shortly after Bieber was born, having what she referred to as a "toxic" relationship at times, but are now on good terms as co-parents. "His dad's been there and he's a good dad and I consider him a friend today."
The other opinion of Pattie's the host wanted to gauge, was that of Justin's girlfriend Selena Gomez. "Seriously, I mean how can you not like her? You've met her, she's so sweet!" Mallette told Ellen, who is equally enchanted by the former Disney queen. Sweet, sure, but I wonder how Pattie feels about producers' decision to illustrate her comments with photos of her son making out with said sweetheart on the floor of the Staples Center?
After getting started on her family early in life, Mallette took a vow of abstinence at 21, promising she wouldn't have sex until she was married. There were YouTube videos to be uploaded and meetings with Scooter Braun to take, so she didn't even have time to think about dating while Justin was growing up, let alone getting down to some Usher. "I told Justin I would focus on him and wait until he was 18 when I started dating." But now that The Bieb is legal, Ellen Degeneres wants to make sure all respectable men out there know this hot pop star mom—and published author!—is single. "I got you six months on Match.com. My treat!" she explained to her blushing guest. Don't sleep on this one, fellas. One or two dates with her, and you'll at least get to touch Justin's Fisker Karma.
And if that doesn't work, we think Justin knows an eligible bachelor or two.