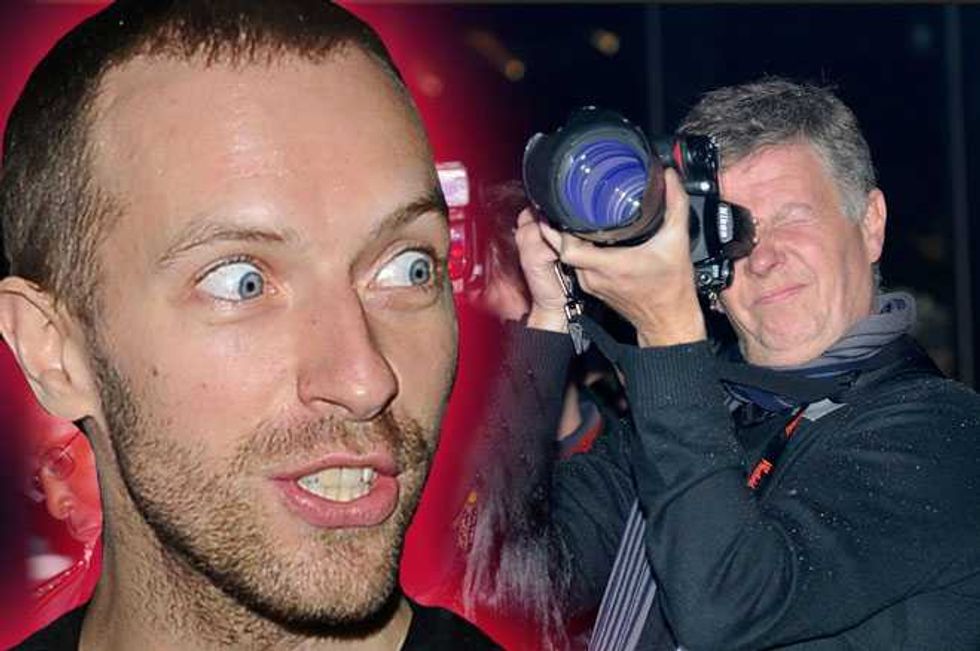 Chris Martin and Gwyneth Paltrow have dinner together in a moment of conscious re-coupling! Chris mows down a paparazzi! Mayhem ensues! Details are murky!
On the night of Sunday January 25, the Coldplay frontman and Hollywood's most annoying-woman-turned-professional troll, reunited briefly for dinner at Giorgio Baldi in Santa Monica, CA.
The kids were there, everyone was smiling and laughing. Everything was wonderful in their pretentious little world. That is until they left. The family loaded into Chris' jeep just as a lurking paparazzi ran up to take their picture, and he is now claiming Chris hit him with his car.
An ambulance was called and the snapper was rushed to the emergency room.
According to TMZ however, another paparazzi, who took photos of the alleged incident, was standing way away from the restaurant, across the street—and no-one can understand why he would just happen to be waiting there in that particular spot, passing up the prime opportunity to get a money shot of the Martin/Paltrow family.
So, why would a pap position themselves across the street when they could have gotten a great close up? Is it just a huge coincidence that it enabled him to get the perfect shot of his fellow snapper allegedly getting mowed down? Is it yet another huge coincidence that pap and the alleged victim pap have worked together in the past?
Hmmmm.... something's rotten in the state of Denmark California...
Suspicious....