MUSIC
MUSIC VIDEO | Four of pop's biggest forces team up for the funk of the summer.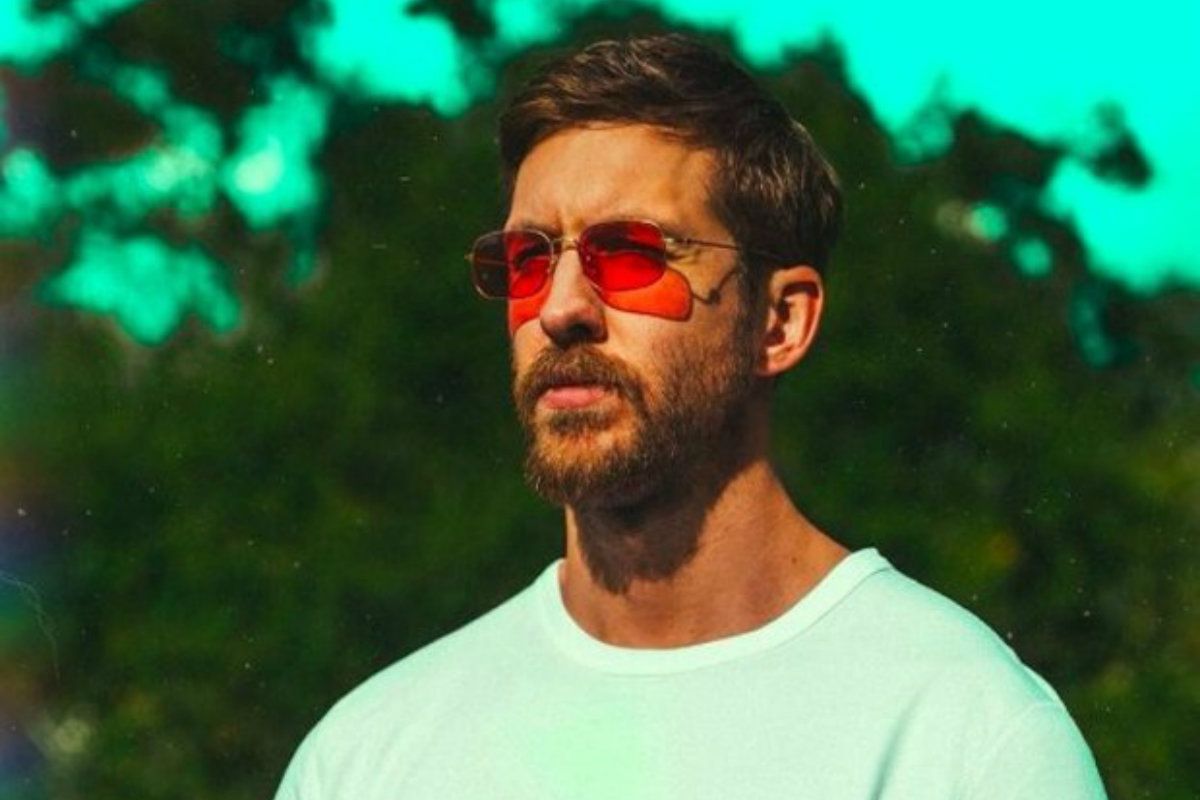 Instagram
The troupe of A-listers vibe hard and long in this island escape.
Tropical fantasy has never felt so good. Calvin Harris at the helm, the aptly-titled "Feels"--featuring Big Sean, a smooth-talking Pharrell and a yellow-haired Katy Perry--taps into airy '70s psychedelia, filtered through a trippy lens of deep blues and purples as palm trees sway in the background. In anyone else's hands, it could have been a case of too many cooks in the kitchen, but the thumping verse and chorus switch-off just works. "Don't be afraid to catch feels. Ride drop top and chase thrills," Perry seduces from atop a bed of wheat, her do-me eyes captivating the camera. Pharrell meanwhile grooves in a pint-sized row-boat on a pond of the most dazzling purple hue, which later morphs into a bewitching blue. Big Sean graces his throne, naturally, and Harris plucks his electric guitar and gets lost in the intoxicating vibes.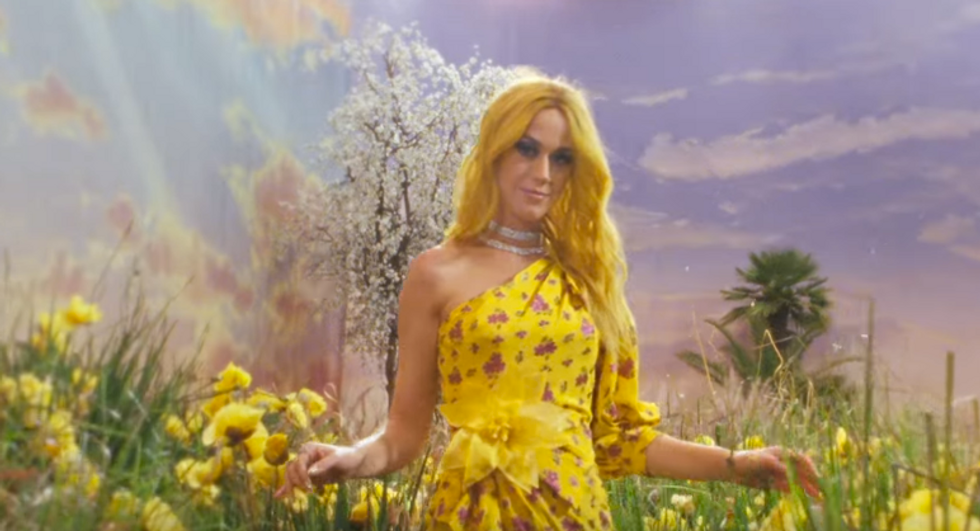 "I'm your window shopper, sucker for your love. I'm wearing your goggles, virtual reality," Pharrell trills on the second verse, the funky new wave-ish arrangement sending up a shock of electricity. "It ain't what it cost you, it might be a dollar. As long as it shocks you, memory, electricity." Big Sean whips out a feverish breakdown. "Goddamn, I know you love to make an entrance. Do you like getting paid or getting paid attention?" he asks. Inquiring minds want to know, and he answers. "You mixed the wrong guys with the right intentions. In the same bed, but it still feel long distance. She's looking for a little more consistency, but when you stop looking, you gon' find what's meant to be."
He continues, "And honestly, I'm way too done with the hoes. I cut off all my exes for your x and o's. I feel my old flings was just preparing me. When I say I want you, say it back, parakeet..."
Emil Nava directed the clip, and his pedigree is quite impressive. He's directed clips from Ellie Goulding ("On My Mind"), Ed Sheeran ("Thinking Out Loud"), Camila Cabello ("Crying in the Club"), Tinashe & Chris Brown ("Player"), and Selena Gomez ("Kill Em with Kindness"), among a slew of others.
Watch below:
"Feels" samples Harris' upcoming new record, the lender, 10-track Funk Vol. 1 (out this Friday). The sharp-shooting producer/DJ shared the tracklist over the weekend. It includes contributions from Migos, Frank Ocean, A-Trak, John Legend, Snoop Dogg, Nicki Minaj, Kehlani and Lil Yachty. Check it out below:
1. "Slide" (ft. Frank Ocean & Migos)
2. "Cash Out" (ft. Schoolboy Q, PartyNextDoor & D.R.A.M.)
3. "Heatstroke" (ft. Young Thug, Pharrell Williams & Ariana Grande)
4. "Rollin" (ft. Future & Khalid)
5. "Prayers Up" (ft. Travis Scott & A-Trak)
6. "Holiday" (ft. Snoop Dogg, John Legend & Takeoff)
7. "Skrt On Me" (ft. Nicki Minaj)
8. "Feels" (ft. Pharrell Williams, Katy Perry & Big Sean)
9. "Faking It" (ft. Kehlani & Lil Yachty)
10. "Hard To Love" (ft. Jessie Reyez)
---
READ MORE ABOUT MUSIC...
LISTEN | Finn Matthews pulls back with "Wouldn't It Be Nice"
LISTEN | Poppy reflects on YouTube life with new song, "Let's Make a Video"
HAIM plan 2017 tour following second album, 'Something to Tell You'
---