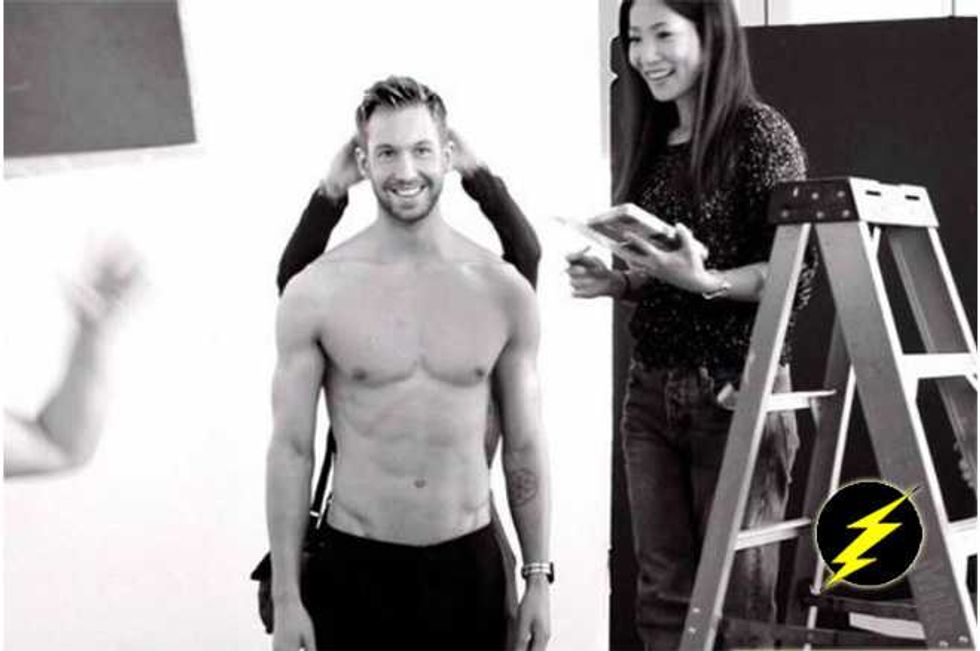 Just when you thought David Beckham was the hottest male celebrity to ever front an Armani campaign, along comes Calvin Harris to give Becks a serious run for his money in the sexy stakes.
The 30-year-old DJ was just named the face of Armani's Spring/Summer collection, and god damn does he look good in the official promo photos.
Posting on Instagram, Armani wrote:
"We are pleased to announce @CalvinHarris as the new face of #EmporioArmani for the upcoming Spring/Summer 2015 fashion, eyewear & watch campaigns."
If Rita Ora didn't regret screwing up her relationship with Harris before, then she definitely will now.