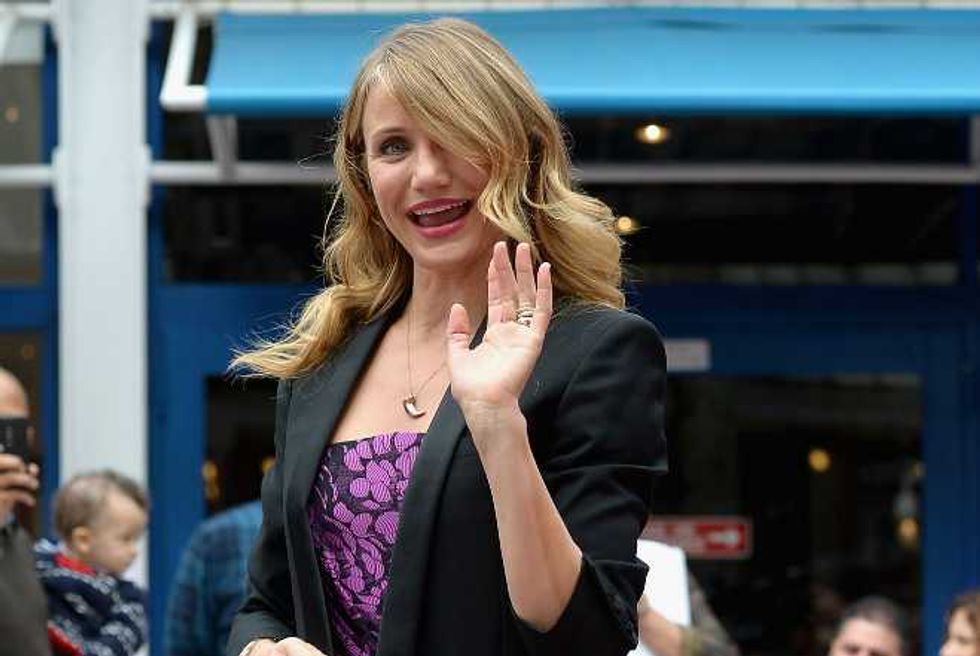 Cameron Diaz and Benji Madden have only been engaged for like, a month, but they're getting married - TONIGHT!
Yes, the unlikely couple had their rehearsal dinner last night and will tie the knot tonight, according to Us Weekly.
Cameron, 42, and Benji, 35, have only been dating for seven months after Nicole Richie introduced them to each other last May.
"Everyone thinks it's wild, but are so happy for them," a source says. "Benji tends to fall in love easily, but this time it's for real and he landed a great girl. They obviously both make each other incredibly happy, and there's nothing better than that."
Party trucks have been spotted outside Cameron's Beverly Hills home so we assume the ceremony will happen there.
Congrats to the happy couple! When you know you know...