Top Stories
MUSIC | The singer makes a bold entry with her solo debut single.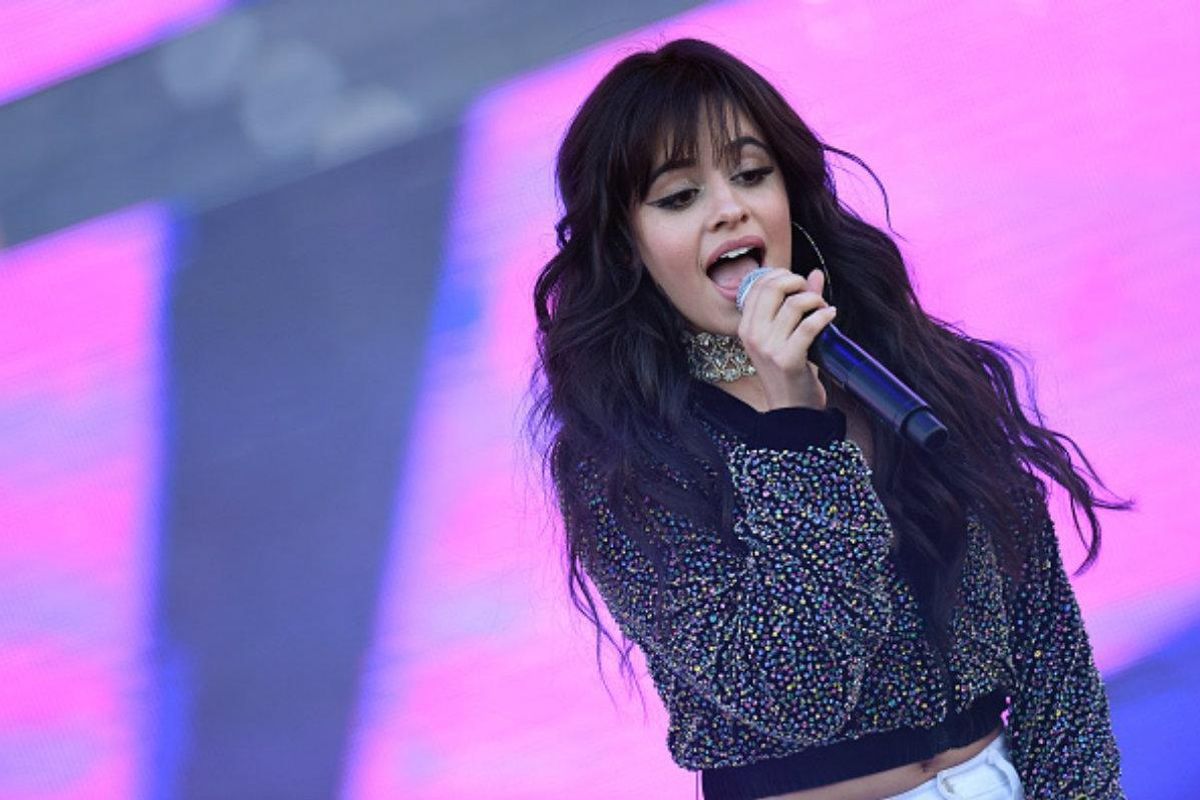 "Ain't no crying in the club," the singer chants.
Hey, hey, with a little faith, former Fifth Harmony founding member Camila Cabello will come through on her upcoming debut album. Titled The Hurting the Healing the Loving, the impending pop-plosion documents her (emotional) spiral out of control during her tenure in the girl group, her finding herself once again and finally, rising triumphant from the ashes. The LP is anchored with her solo debut single, the smoldering "Crying in the Club," a slow-burning jam which samples the ah-ohs from Christina Aguilera's iconic debut single "Genie in a Bottle" (the lead-in to her 1999 eponymous first studio record). But you know what the say: imitation is the sincerest form of flattery. The shimmering dance-floor ode is emotional in just the right places with an intimacy and ache to be unleashed. "With a little faith, your tears turn to ecstasy," she withers over even-keeled house and the R&B-spun melody.
"You think, that you'll die without him. You know, that's a lie that you tell yourself," Cabello muses on the opening verse--tapping into all that self-doubt and sorrow immediately in the aftermath of a bitter breakup. "You fear, that you lay alone forever now. It ain't true, ain't true, ain't true, no." And then, on the pre-chorus, she takes your hand and pulls you into the crowd, a mix of sweaty bodies and euphoria, singing, "So put your arms around me tonight. Let the music lift you up, like you've never been so high. Open up your heart to me. Let the music lift you up, like you've never been this free 'til you feel the sunrise. Let the music warm your body, like the heat of a thousand fires." The direct Aguilera sampling occurs commandingly and slyly on the chorus, as Cabello chants "ain't no crying in the club" until it sinks in and overtakes the anguish. You begin believing her.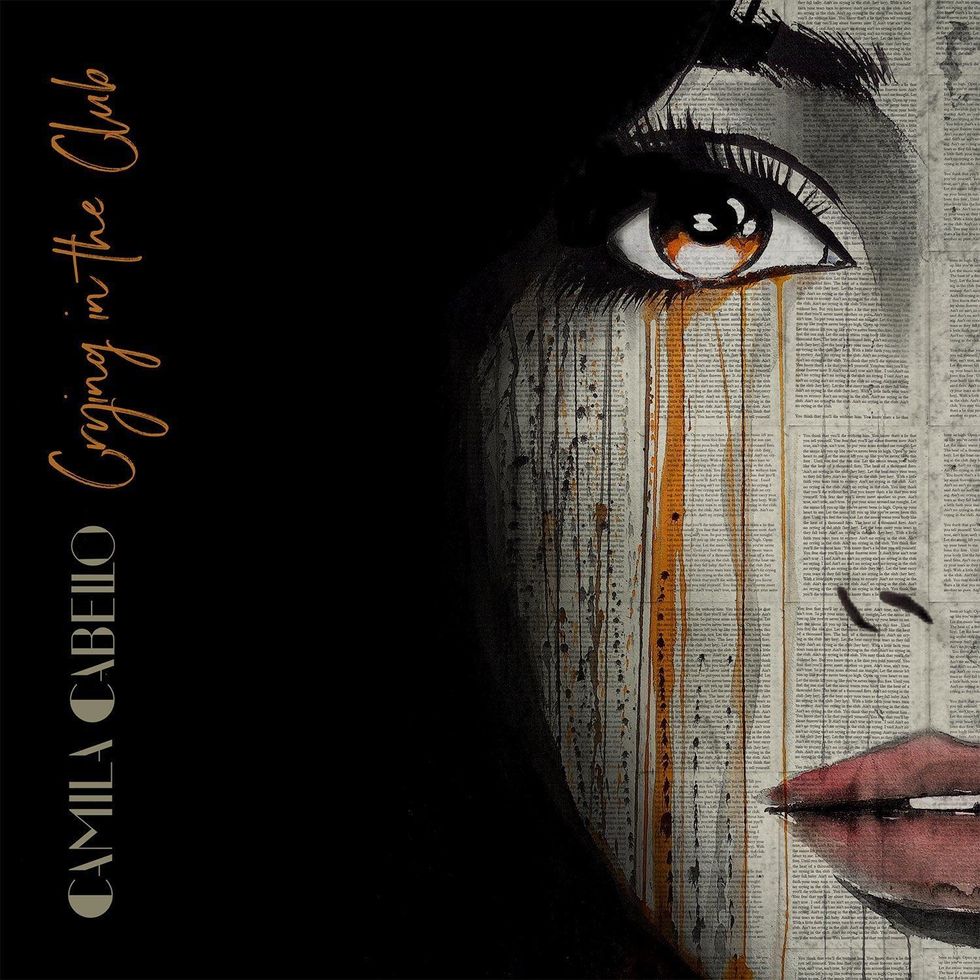 Epic Records
On Monday (May 15), the singer, 20, penned a lengthy, heartfelt note about her journey the past few years and how that's directly reflected and processed on her debut full-length. "'The Hurting the Healing the Loving' is the story of my journey from darkness into light, from a time when I was lost to a time when I found myself again. The story behind the album starts with the second song that you'll hear called 'I Have Questions,' which I started writing in a hotel bathroom on tour a little over a year ago. I was completely broken during that time, I was in the kind of pain that's uncomfortable to talk about, and it was the kind of chapter you never want to read out loud....," she wrote. "I couldn't write another song for 6 months because writing meant I had to feel everything, and I wasn't ready to do that just yet, so when I graduated from hotel bathrooms to studios to make my first album, I was making music about everything BUT what I was going through, it was like a secret burning on my tongue and for some reason I could not get myself to say it--till one day I could just not run anymore."

She continued, "I pulled up the lyrics from the year before, and 'I Have Questions' was written. After that, I wrote a sad song everyday, everything i wanted to say, every lyric on my phone, I said everything until I got tired of writing about it. Until I was sick of the sad songs! As I got happier and happier, i realized the song[s] were getting happier and happier, and I realized I wasn't making music just to make an album anymore, I was making this music to heal. It wasn't until I had made enough songs to listen back to and realized I could hear myself coming back through these songs. I didn't write it with the intention of delivering a message, but I realized the message was in the hurting, the healing, the loving. I might have thought the hurting was my enemy before, but she became the best listener. I might have thought I was too impatient for the healing, and it did feel like sometimes she was taking forever, but I realized it made me appreciate her so much more when she arrived. And the loving, I wouldn't have known how beautiful she was if i couldn't miss her all that time."
Previously, Cabello stepped out with "Bad Things," a vocal collaboration on Machine Gun Kelly's bloom album. The song samples Fastball's classic 1997 hit "Out of My Head."
The street date of The Hurting The Healing The Loving has yet to be revealed. Details coming soon.
Listen to "Crying in the Club" below:
---
READ MORE ABOUT MUSIC...
Hear BIANCA RYAN's jaunty new anthem "One Day"
Premiere | CHASING MOONLIGHT live like "Legends"
KATY PERRY talks 'Witness' album, giving back & new 'do on 'Ellen'
---