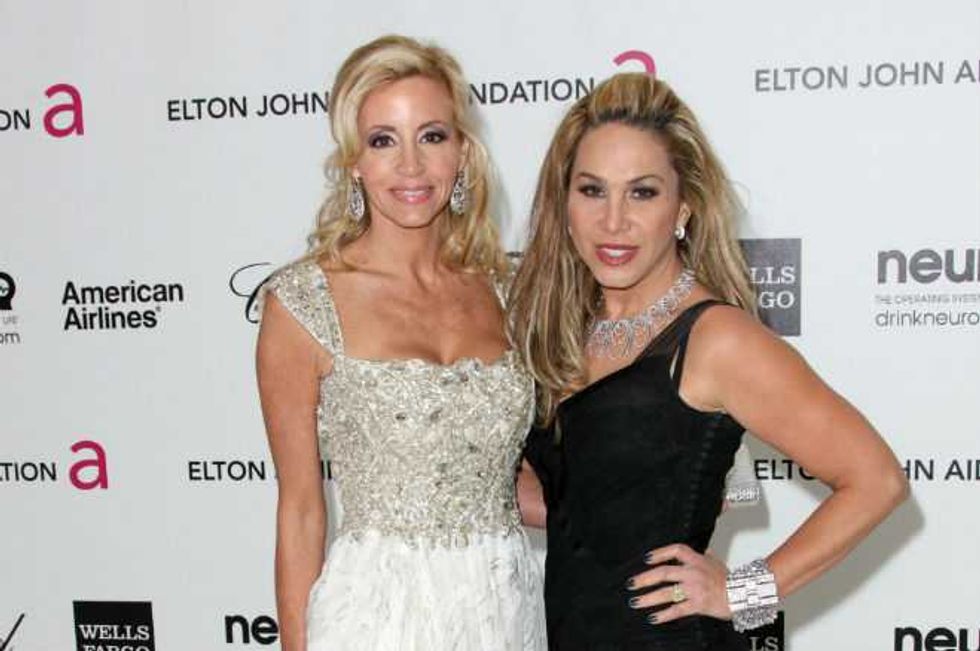 Brace yourselves, Real Housewives of Beverly Hills fans - Adrienne Maloof and Camille Grammer are coming back to the show!
That's right - cray-cray Maloof, who left on the WORST terms, is being brought back to fill the gap left by Carlton Gebbia and Joyce Giraud.
Camille, you might remember, was absolutely batshit off-her-rocker in season one but quickly learned how to hide it and became unbelievably boring.
The ladies won't be on full time, instead being considered more as "friends of the Housewives".
Let's see what happens!