Top Stories
The crossover event series is no longer the slam dunk it once seemed like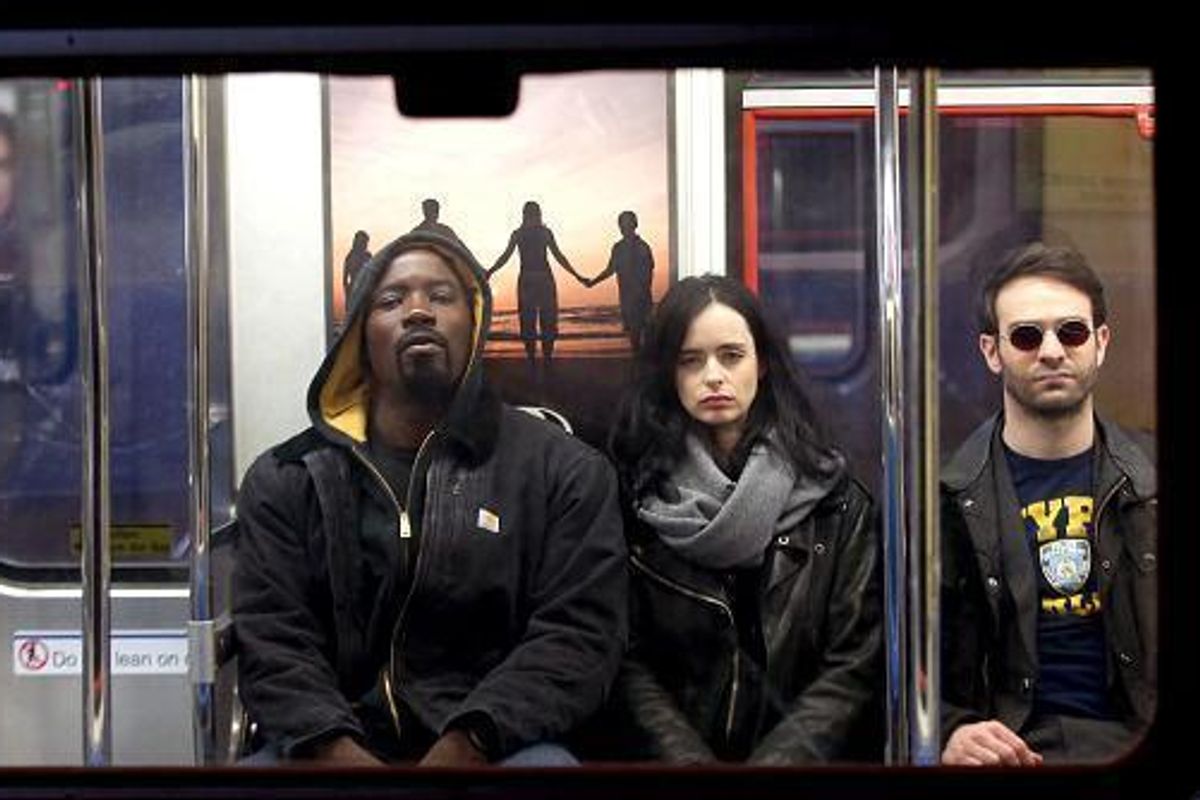 Steve Sands- Getty Images
After diminishing reviews for earlier series, questions remain whether Marvel and Netflix can nail the crossover event
Today should've been a banner day for the Marvel-Netflix Television Universe. Not only did the streaming service finally announce the release date for it's four series crossover project The Defenders, but debuted a teaser showcasing Daredevil, Jessica Jones, Luke Cage, and Iron Fist finally together in the same series. This years-in-the-making event should've rocked the Internet as folks excitedly theorized the meanings behind every split second of footage in the short clip. And just a few years ago after the instant success of the first season of Daredevil and Jessica Jones, this event series seemed like the surest bet to emulate Marvel's cinematic output and utilize continuity build up its fan base.
But since early 2016, the output has failed to live up to its initial hype as the quality of the series has fluctuated wildly. Between last spring's second season of Daredevil and the debut of Luke Cage, both series found themselves unable to sustain the quality of their initial episodes as midseason antagonist shifts mortally wounded its sense of dramatic momentum. Making matters more complicated has been the harsh reaction to Iron Fist, giving the Netflix Universe a challenging prospect the MCU hasn't ever faced, a truly bad content.

Having damaged or outright lost the audience's trust through these weaker installments, the question becomes whether or not The Defenders are in danger? Can it survive if members of the audience give up on or refuse to take a chance on the preceding installments? As great as shared universes are for business when audiences buy in, the crossover series would likely have to rely on audiences either doing their homework or risking being lost as the heroes all come together. And with so many series out there, let alone superhero series, that prospect of required work becomes that much more unappealing to casual viewers.
Still, amidst all my gloomy speculation there are reasons for optimism. Not only does Defenders mark the return of Krysten Ritter's Jessica Jones return for the first time since her solo series debuted to massive acclaim in fall 2015, but also villain played geek icon Sigourney Weaver. Additionally, because the series will only be an eight-episode event, the series may avoid the trap of "plotblocking" it's heroes while extending the series and instead stand as a leaner entertainment. Only time will tell, but hopefully The Defenders can live up to the expectations and become the game changer The Avengers was for film.