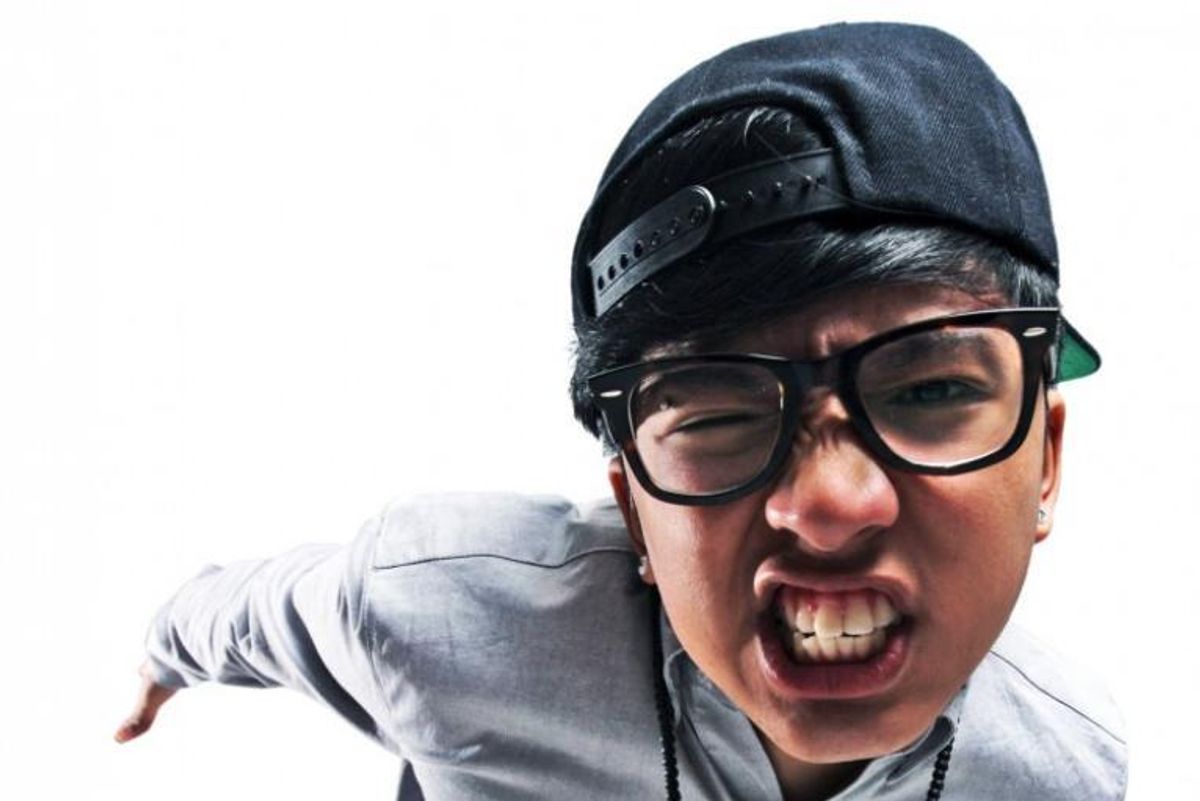 canadian rapper pryde profile—Canadian rapper from Brampton, Ontario, has been releasing tracks since the age of 14

Pryde, real name Russell Llantino, is about to blow the F up.
Take our word for it.
The 22-year-old dropped a new track, Pour, earlier this week, and it's DOPE.
Capital D dope.
The Canadian rapper from Brampton, Ontario, has been releasing tracks since the age of 14, previously under the name of D-Pryde.
But he changed his name last year, explaining:
[I feel] D-Pryde wasn't hitting well and didn't sound easy to remember, nor did it sound as cool as [I] thought it did 3 years ago.

So with that being said, [I'm] dropping the unreasonable and unnecessary D from [my] name.

And, it seems he's finally hit his stride, as Pour checks all the boxes—the perfect mix of angst, artistic expression and turmoil, brought together in a 4.46 minute rap.

Then there's the video.

Rad.

In 2010, when he was 16, Pryde was signed to the underground record label, Mars Music Group, but went on to switch to the more mainstream label, BMG in 2012.

In 2011 he embarked on his first major tour, performing all over Canada alongside fellow rapper, J Cole.

Llantino is of Fillipino descent, and says his Asian roots have made him a target of ridicule in the rap world.

But, like any true rapper, Llantino OWNS it, frequently referencing his Asian heritage in his lyrics.

Asian descent aside, there's no doubting Llantino has had to battle the hardships and adversity that any other good rapper out there has.

When Llantino was 3, his father went to the Philippines to look for work and never returned.
He was raised by his mom, Rosalie, in a neighborhood he describes as "low-income and underprivileged."

Sadly, Rosalie died from cancer last year after a three year battle—and, Llantino did what any musician would, he turned the tragedy into a song.
Llantino released Rest of My Life in memory of Rosalie.

R.I.P. Rosalie Llantino, something tells us you'd be very proud of your son.
---
READ MORE....
Leroy Sanchez Essential Facts—411 On YouTube Super Star
The Most Insanely Hot Danielle Knudson Photos
Jasmine Thompson Best Covers Ranked In Order Of Awesomeness
15 Reasons Meredith Mickelson Is The Ultimate Model Goddess
Josh Levi Best Covers Ranked By Greatness

---