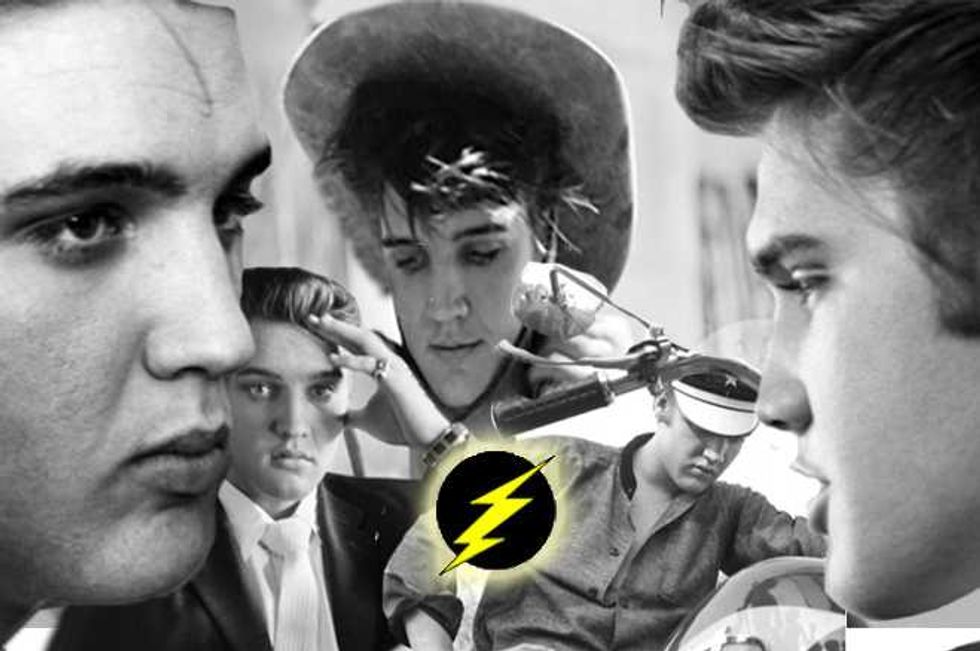 August 16 marked the 37th anniversary of Elvis Presley's death, and to celebrate the life of The King of Rock and Roll, Popdust has a gallery of intimate, never-before-published pics by renown photographer, Alfred Wertheimer.
In the historical collection of both color and black-and-white images, presented by fine art photography website, Rock Paper Photo, Presley can be seen in the dawn of his career in a variety of captivating, candid, shots.
Wertheimer took the long-forgotten photos from 1956 to 1958, and while some were featured in his 400-page collector's book, Alfred Wertheimer: Elvis and the Birth of Rock and Roll, many of them have never been seen by the singer's millions of fans.
Among the endearing images offering a glimpse of the real Elvis, out of the spotlight and before he was overcome by fame, is a shot revealing his reflection in a mirror while being interviewed before Steve Allen's variety show in 1956.
Another has the Heartbreak Hotel singer reading a fan letter to his drummer, DJ Fontana, while sitting on a train from Virginia to New York City.
He is later shown looking disturbed and distracted in New York City's Penn Station studying a newspaper headline detailing the fate of an airline that went missing in July 1956 with 127 aboard.
All of the stunning prints can be purchased in an array of sizes and materials—including a Silver Gelatin limited edition, hand-signed by the photographer—at Rock Paper Photo, an online purveyor of fine art and photography.