CULTURE
Low-performing men are no longer "the real fans" of comic book movies.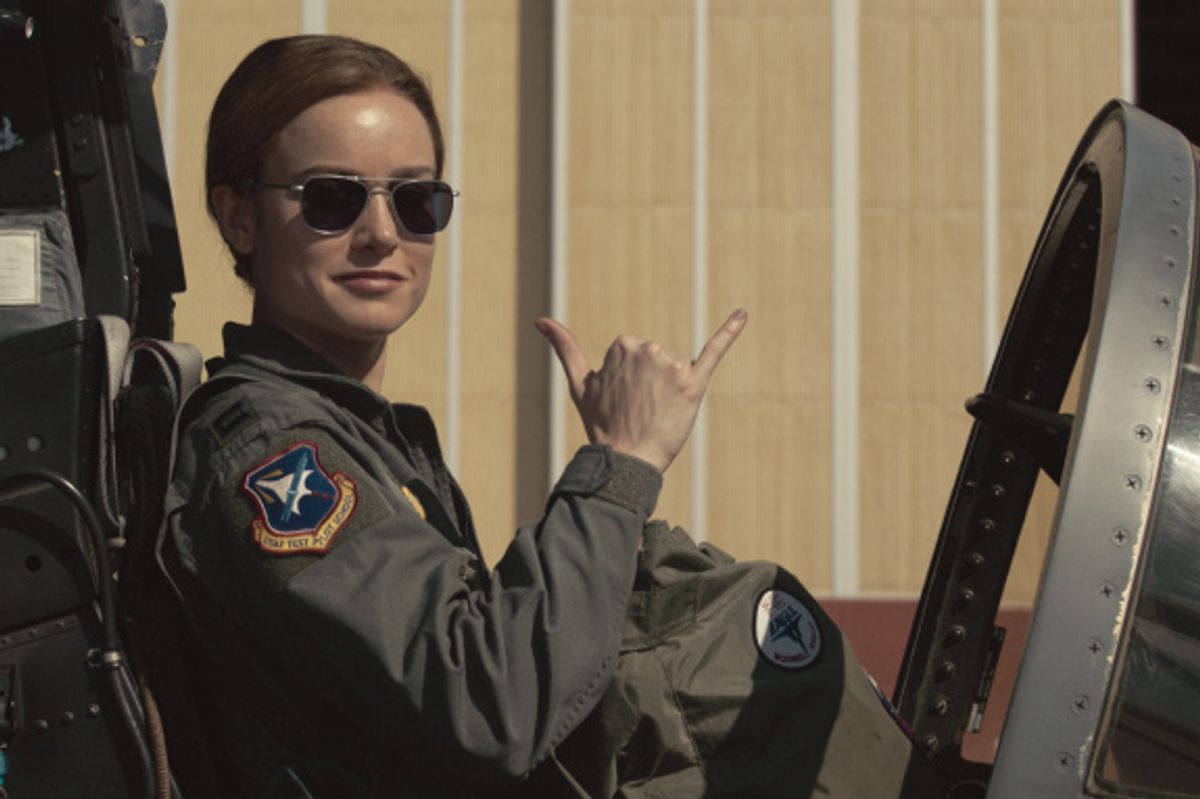 Disney
It's impossible to read anything related to Brie Larson's Captain Marvel without tripping over hives of low-performing Internet men.
You know the ones––the kind of men who genuinely believe they're entitled to debates, who pretend to love facts and logic while simultaneously believing everything they hear on YouTube, who couch their racism and sexism in poorly constructed jokes and then rage about how nobody has a sense of humor anymore when everyone else wants them to go away. They're everywhere, swarming the comment sections of every YouTube, Twitter, and Facebook post even mildly related to the character, whining and crying and soiling their britches. It's almost like these low-performing Internet men have nothing better to do than breathlessly scan social media for mentions of Brie Larson so they can regurgitate something akin to, "REEE BRIE LARSON BAD!"
Thankfully, their furor has died down quite a bit since Captain Marvel's release. They still show up in the Rotten Tomatoes Audience Reviews every now and again to leave thoughtful commentary like, "10yrs of a good job destroyed for PC reasons" with no punctuation, but by and large, they've moved on to actively hating other women elsewhere. But as comic books have taught us time and time again, peace can only last so long for a superhero.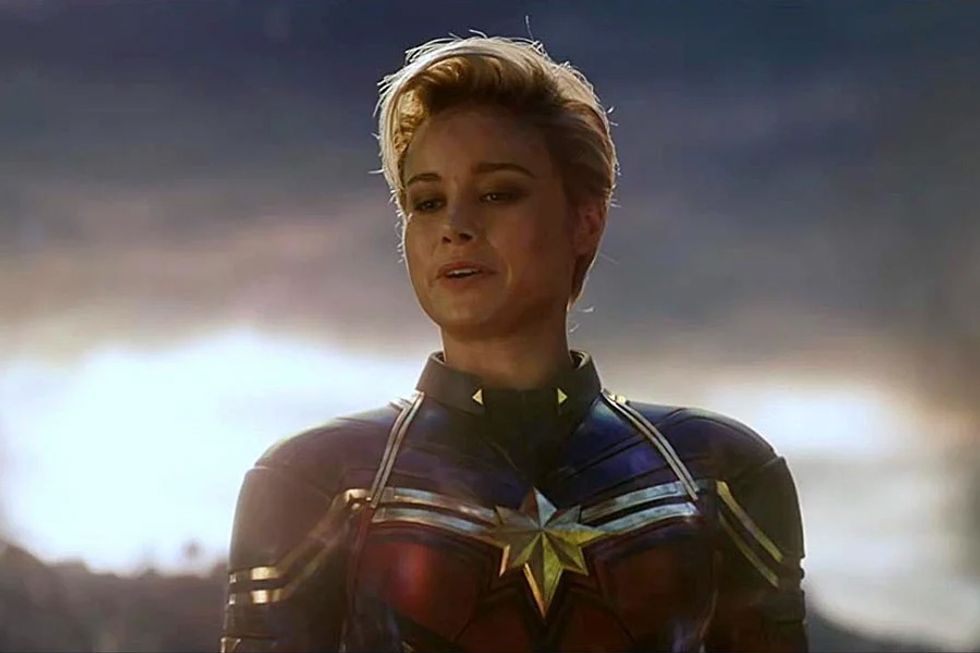 This image really upsets low-performing dudes.Disney
Now that Captain Marvel 2 is officially in development, one thing is certain: Low-performing Internet dudes are going to get triggered all over again.

Collective triggering of the world's least eligible bachelors can largely be traced back to Brie Larson's speech at the 2018 Crystal + Lucy Awards (an awards show for women in communications and media). There, Larson spoke out against the lack of diversity amongst film reporters and critics, the majority of whom are white and male.
"I don't want to hear what a white man has to say about 'A Wrinkle in Time,' said Larson. "I want to hear what a woman of color, a biracial woman has to say about the film. I want to hear what teenagers think about the film."
Naturally, the suggestion that their opinions didn't matter––"they" being the specific variety of men who would hear a statement like that and get vein-poppingly red about it––triggered these dudes so hard that their moms probably wished they could get postnatal abortions. These men were so angry that they made it their mission to virtually follow Brie Larson around like the lowest-performing heat seeking missiles, screeching their bad takes whenever and wherever they could.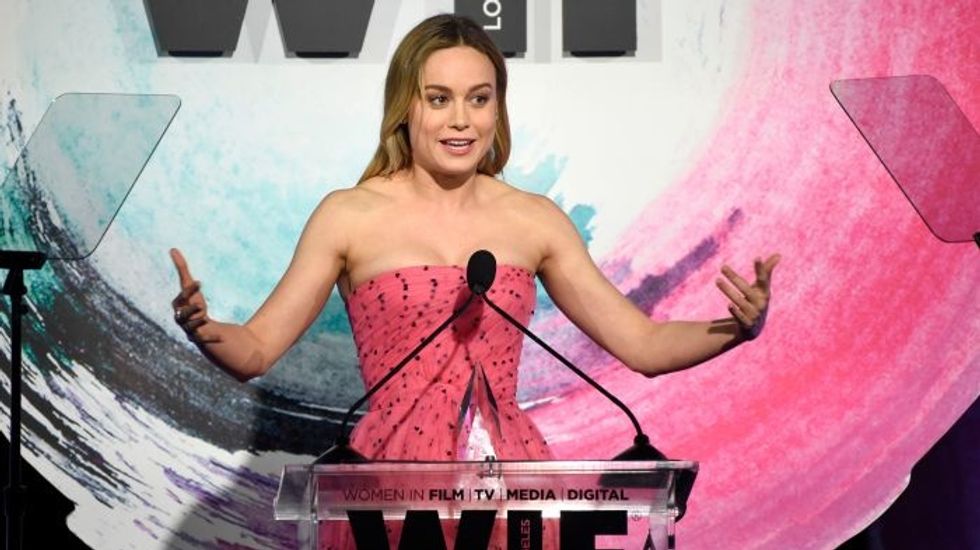 Women In Film 2018 Crystal and Lucy Awards - Show, Beverly Hills, USA - 13 Jun 2018 Chris Pizzello/Invision/AP/REX/Shutterstock
Of course, Brie Larson was right to say what she said. White men have been the primary cultural tastemakers throughout the entire history of Western media. It's only recently that fresh, non-white, non-male voices have started to gain major traction on such a global scale.

The biggest problem for a lot of the men who are angry at Brie Larson is that they've spent their entire lives massively overestimating the value of their own opinions. To be clear, even the most entitled, low-performing Internet men are welcome to hold whatever opinions they want on absolutely anything. But many of them, for the first time ever, are being faced with a collective cultural dismissal of the value those opinions hold. In other words, these men are facing the same exact thing that they've been telling underrepresented people since the beginning of time: Nobody actually cares what they think.
And it's true. The opinions of angry Internet men, especially the ones who have a tendency to refer to themselves with phrases like "the real fans," don't matter nearly as much as they used to. Captain Marvel was the 9th highest-grossing movie in the Marvel Cinematic Universe and the 11th highest-grossing superhero movie ever made. Regardless of whether or not these men made good on their words and stayed home from the theaters (if they would have even gone in the first place), Captain Marvel was an objective box office hit.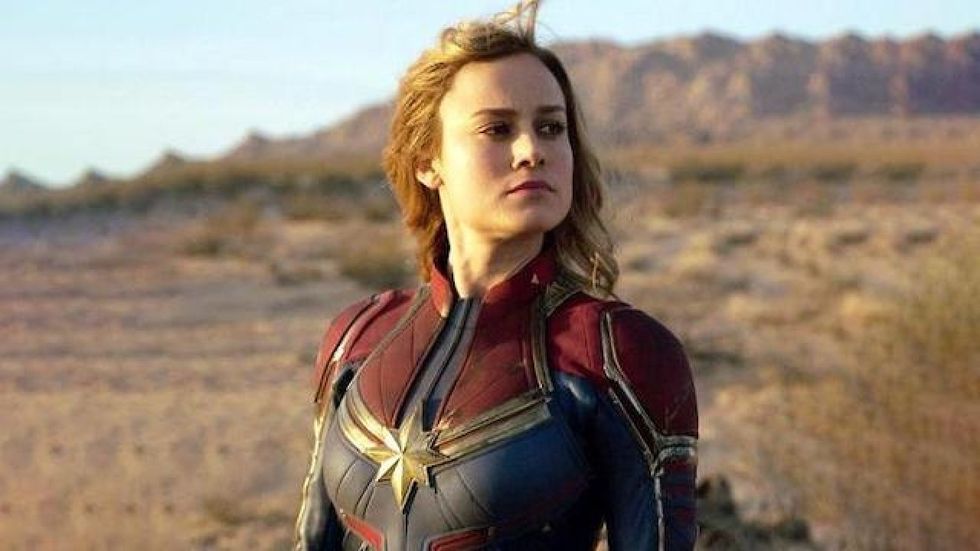 Disney
As marketing efforts for Captain Marvel 2 begin to ramp up, so too will the vitriol of low-performing dudes. But at some point, assuming they really do love facts and logic as much as they claim, they'll need to stop denying reality and face the truth. Captain Marvel 2 will be another hit for Marvel because low-performing men are no longer "the real fans" of comic book movies. They're just voices screaming into a void like everyone else, and their box office dollars are insignificant to the brands they once worshipped.

Like it or not, their opinions have already been canceled.